Undoubtedly the greatest asset of the Foundation BFPE for a responsible society is our committed constituency of alumni who come from different segments of political and public life.
Through regular communication, help in selection of new participants in our programs, consultation on new topics, and participation in a growing range of Foundation BFPE for a Responsible Society activities (some of them specifically designed for our alumni base), they act as another sounding board for our work and have always been a valuable source of support and inspiration for new endeavors.
Their professional engagement represents tangible evidence of our long-term vision for Serbia, a country that is reformed, adhering to democratic principles and values and being integrated into the wider European family.
The BFPE alumni network includes well over 2000 people who have taken part in some of our long-term programs.
They include current and former speakers and members of Parliament, Ministers, State Secretaries, Assistant and Deputy Ministers, high-level political party officials, mayors, as well as leaders in civil society, media, and business, and a smaller number of representatives of the judiciary.
Many of these individuals have come to form a practically permanent relationship with the BFPE Foundation, always attending new programs in their sphere of work or interest, or returning to our events as trainers or lecturers.
On more than one occasion, a current or past member of our staff was first introduced to our work as a participant.
At the end of each year, Foundation BFPE for a Responsible Society brings its alumni together for a traditional year-closing event.
Participants of 2022 Annual Seminar
The Annual Seminar is a one-year cycle of educational activities intended for a prominent generation of younger politicians and their colleagues from public administration, non-governmental organizations, the media, and the business sector. The main goal of the program is to enable the constant development and dialogue of democratically oriented leaders in the sphere of politics and public life, which will lead the state and society in a responsible way towards European integration. This year, the Annual Seminar will bring together twenty-one participants who will have the opportunity to continue their professional development through a series of activities.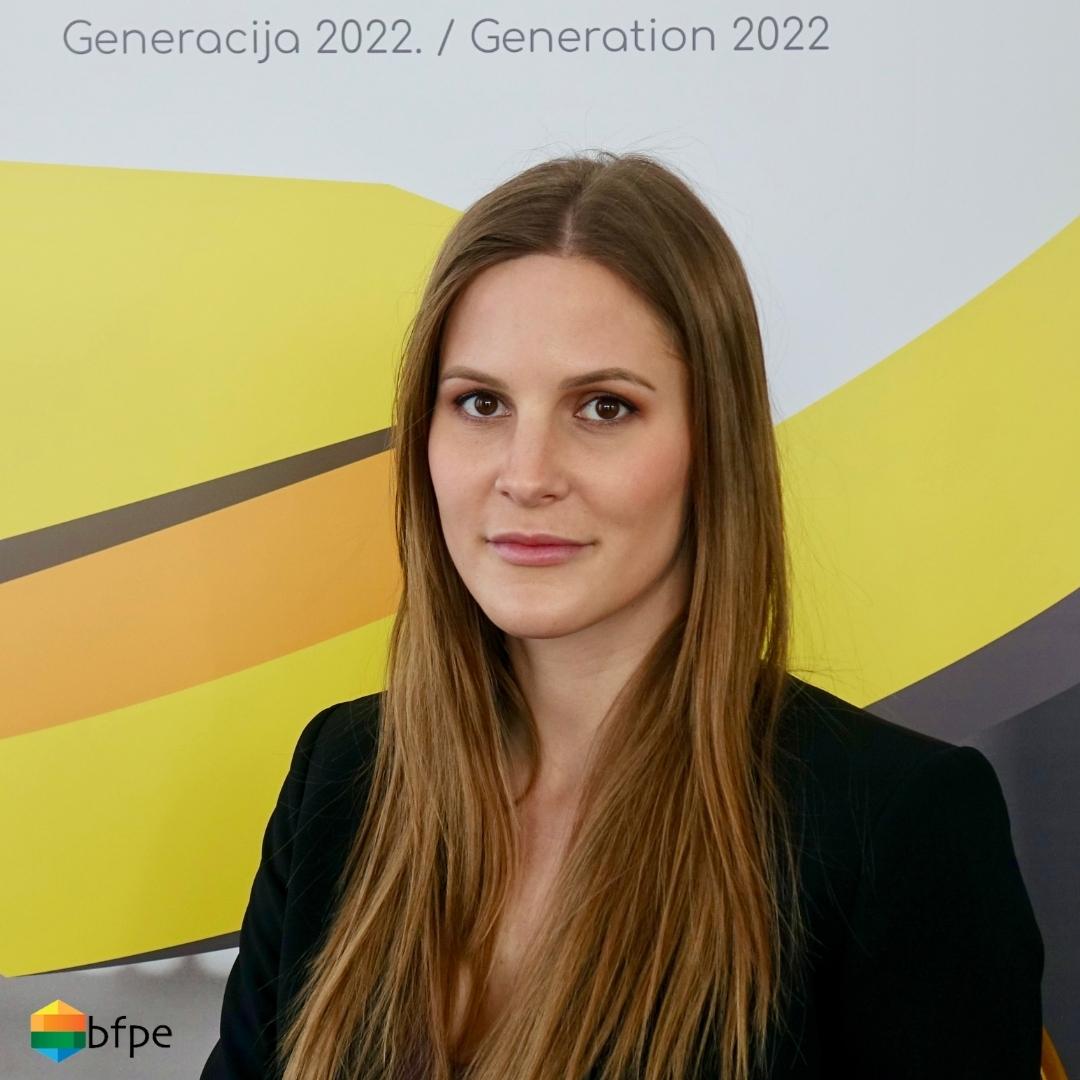 Aleksandra Božić graduated from DeAnza College and California State University in the field of Management. She then obtained a Master's degree in Economics in Belgrade, at the Belgrade Banking Academy. In parallel with her studies, she completed professional internships in project management and marketing in various fields, and upon her return from the USA, she became a member of the 8th generation of the Young Leaders program at Delta Holding, where she learned about business and potentials in Serbia. After the engagement in the private sector, she started working at the Belgrade Center for Human Rights, from where she moved to work as a returnee and Project Manager of the circular migration program "Point of Return" with the support of the United Nations Development Program (UNDP) and the Government of Serbia.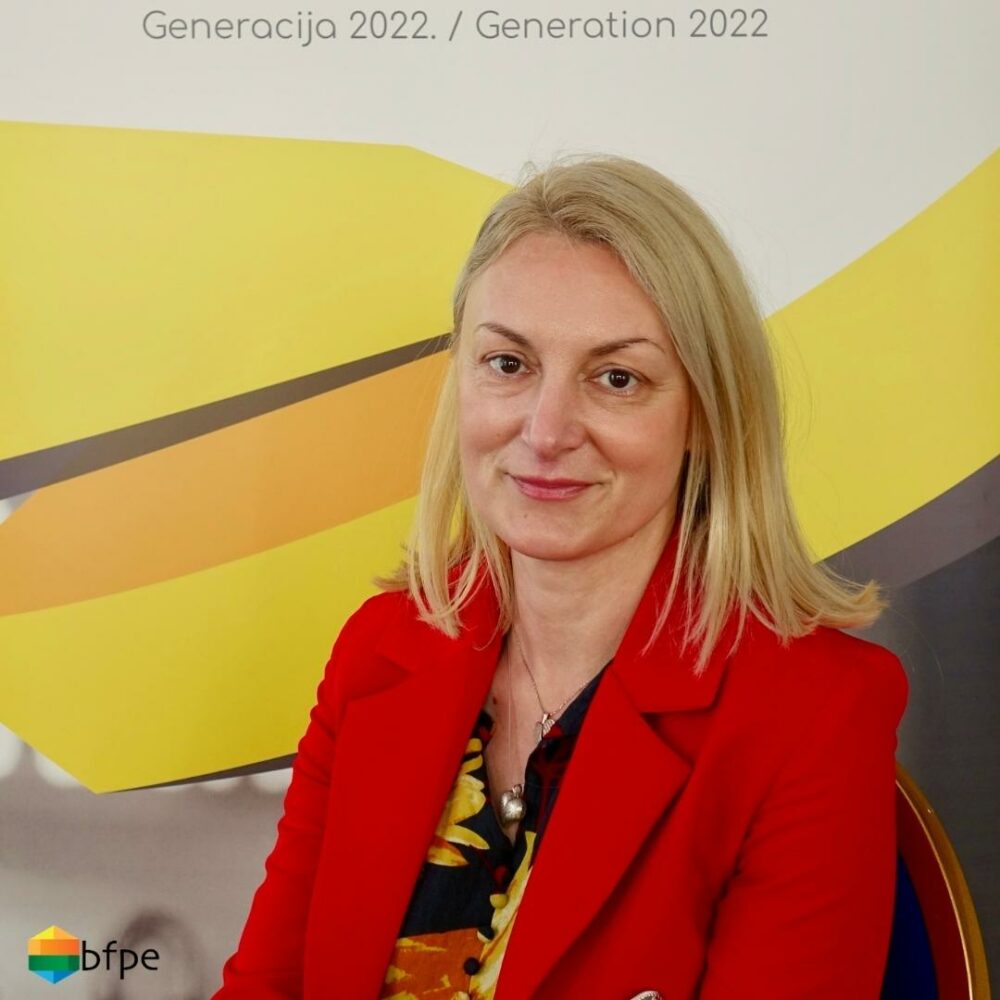 Aleksandra Stamenković is employed in The Nezavisnost Trade Union Confederation. Her expertise lies in the field of labor rights, collective bargaining between employer and employees, while her main competencies are in communication, accuracy, and responsibility. She had participated in working groups at the Ministry of Labor and Employment, as well as debates organized by IDC and the Center for Democracy Foundation, on the topic of Fair Energy Transition and its socio-economic consequences for jobs.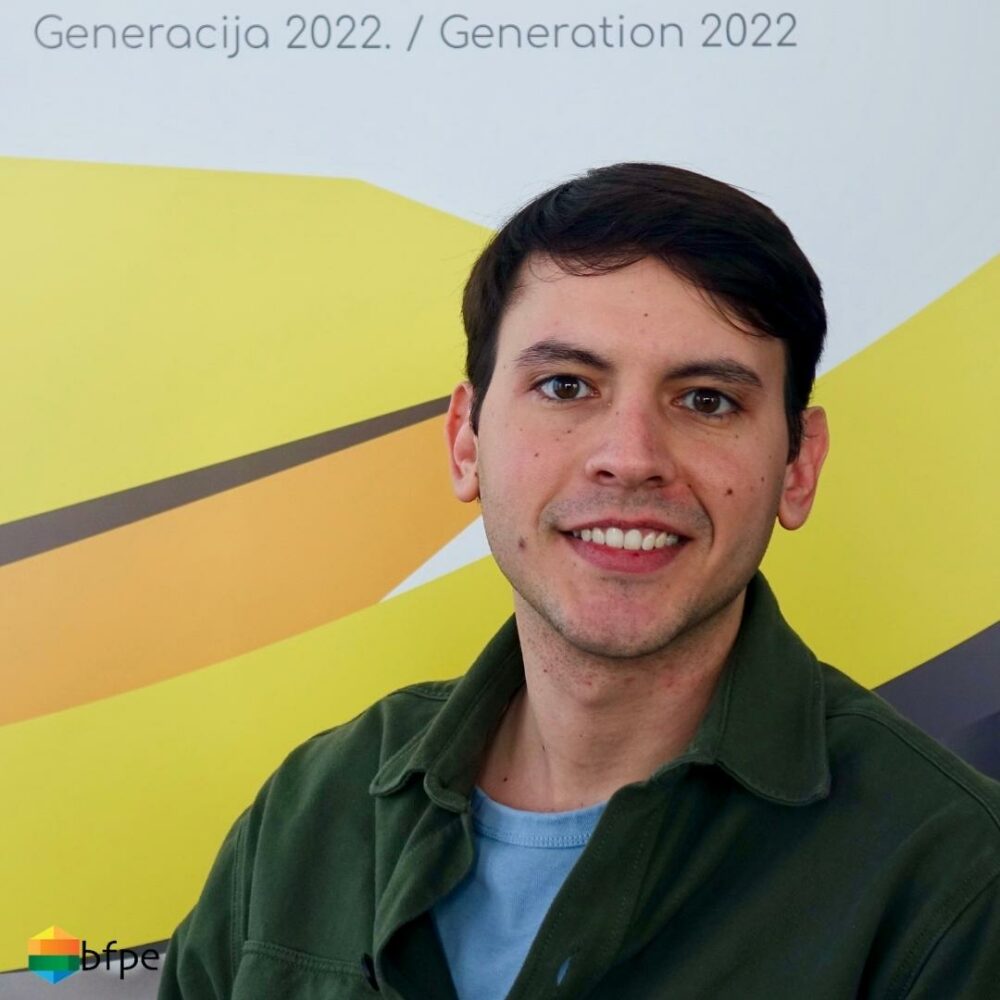 Branislav Cvetković was born in 1995 in Belgrade. He grew up in Obrenovac, where he finished primary and secondary school. He graduated from the Faculty of Political Science, Department of International Politics. At the same faculty, he completed a Master's degree in the Academic studies of International relations, module International Security. Branislav joined the Don't Let Belgrade D(r)own movement with the idea of encouraging people to react to injustice and to defend the public interest in solidarity. His experience in the civil sector, at the Belgrade Center for Security Policy and the Belgrade Open School, has shown him that change is possible thanks to civic activism and advocacy. Within the Don't Let Belgrade D(r)own movement, he is the coordinator of the Obrenovac territorial group, while in the Belgrade Open School he is employed as a Project Coordinator in the field of civil society development and European integration.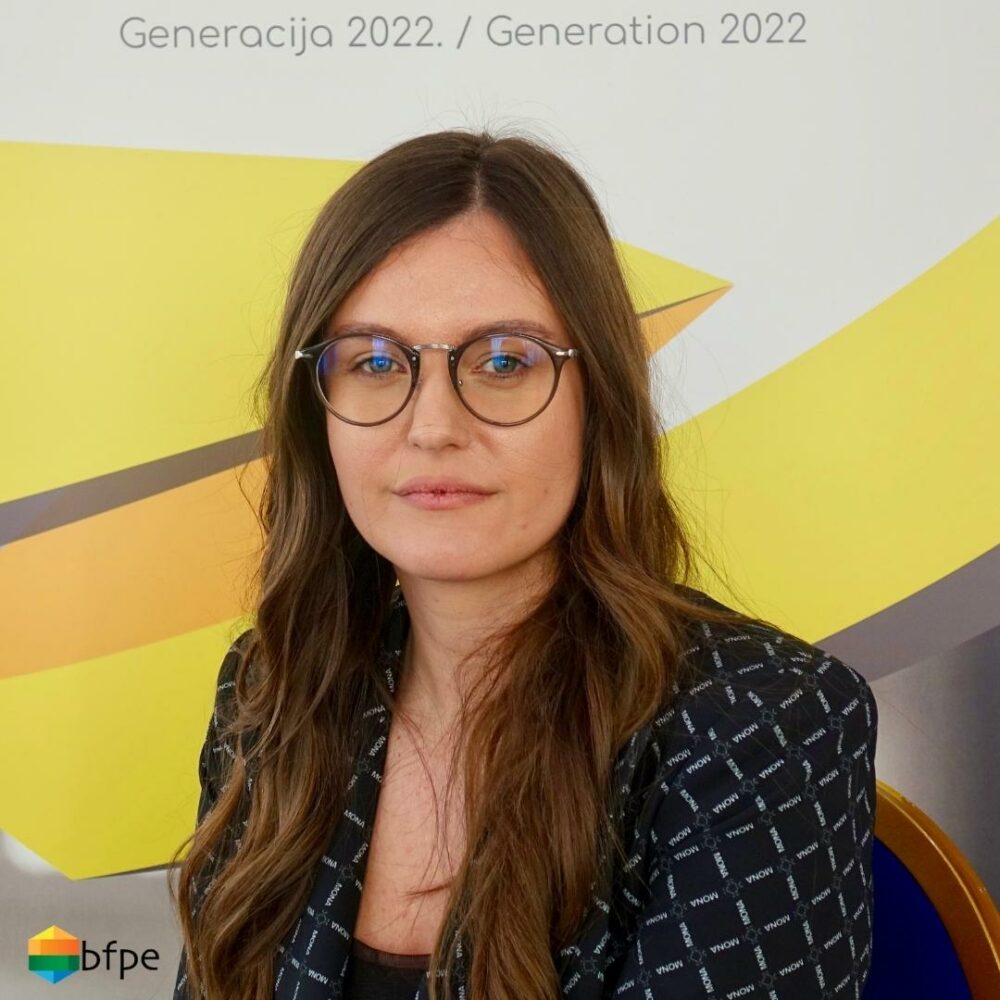 Dušica Barović was born in 1994 in Loznica, where she finished primary and secondary school. She is a MA Civil Engineer by profession. Dušica is engaged in the design and construction of building structures, and she is no stranger to hydro and civil engineering. In addition to construction, which she engages in most of the days and which she considers to be the most beautiful job, she equally loves activism. She is the Councilor in the local parliament, where for the first time, together with her colleagues, she launched an initiative for the direct participation of citizens in the decision-making process. She is actively involved in issues of ecology, circular economy, decentralization, and the position of women. Dušica is also a member of the Executive Board of the Open Civic Platform 'Akcija'.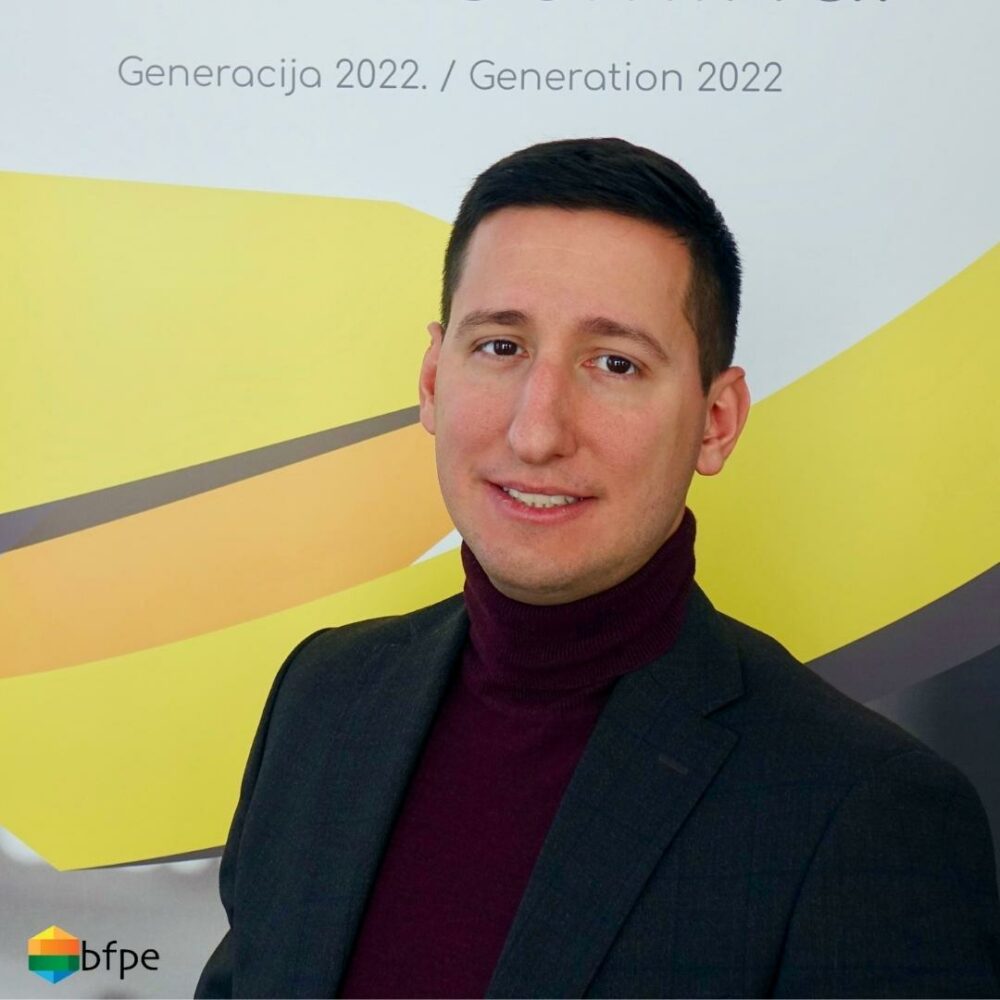 Đorđe Cicović is a diplomat in the Ministry of Foreign Affairs of the Republic of Serbia. After graduating in 2013 from the Faculty of Political Science, University of Belgrade, Department of International Relations, he earned a Master's degree in International Relations and Diplomacy of the European Union at the prestigious College of Europe in Bruges. During his professional career, he completed a professional internship in the Delegation of the Republic of Serbia to UNESCO in Paris and worked at the Representative office of the Republic of Srpska in Brussels. In his diplomatic career so far, he served in the Mission of the Republic of Serbia to the EU in Brussels from 2017 to 2021 as an Advisor, in the Office of AP Vojvodina in Brussels. He acquired professional knowledge and skills through the programs of the European Commission, the British Council, and other youth organizations. Đorđe graduated from the Diplomatic Academy and passed the State Professional Exam. He was proclaimed an honorary citizen of the Belgian city of Bruges.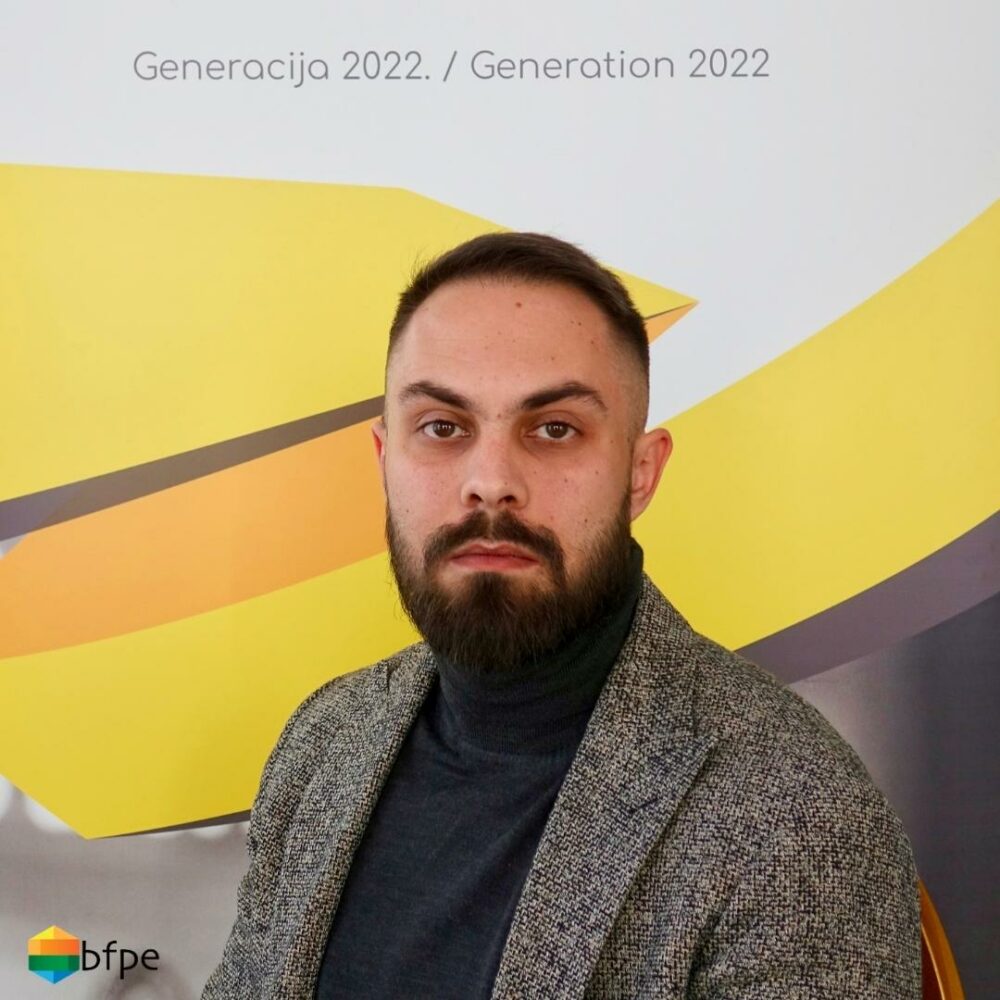 Filip Marković is a Junior Energy Consultant working on IPA projects in the Republic of Serbia. He completed his Master's studies at the Faculty of Economics, Business and International Studies at the University of Piraeus in Energy: Strategy, Law, and Economics with a specialization in Energy and Climate Policy, and his undergraduate studies at the Faculty of Mining and Geology at the University of Belgrade, for oil and gas engineering. He is the author of several conference and scientific papers in international journals on the topics of formulation of energy and climate policy and has written several professional articles later in his career. He has lectured at several international educational events, programs, and projects in the region on energy, climate change, and environmental protection.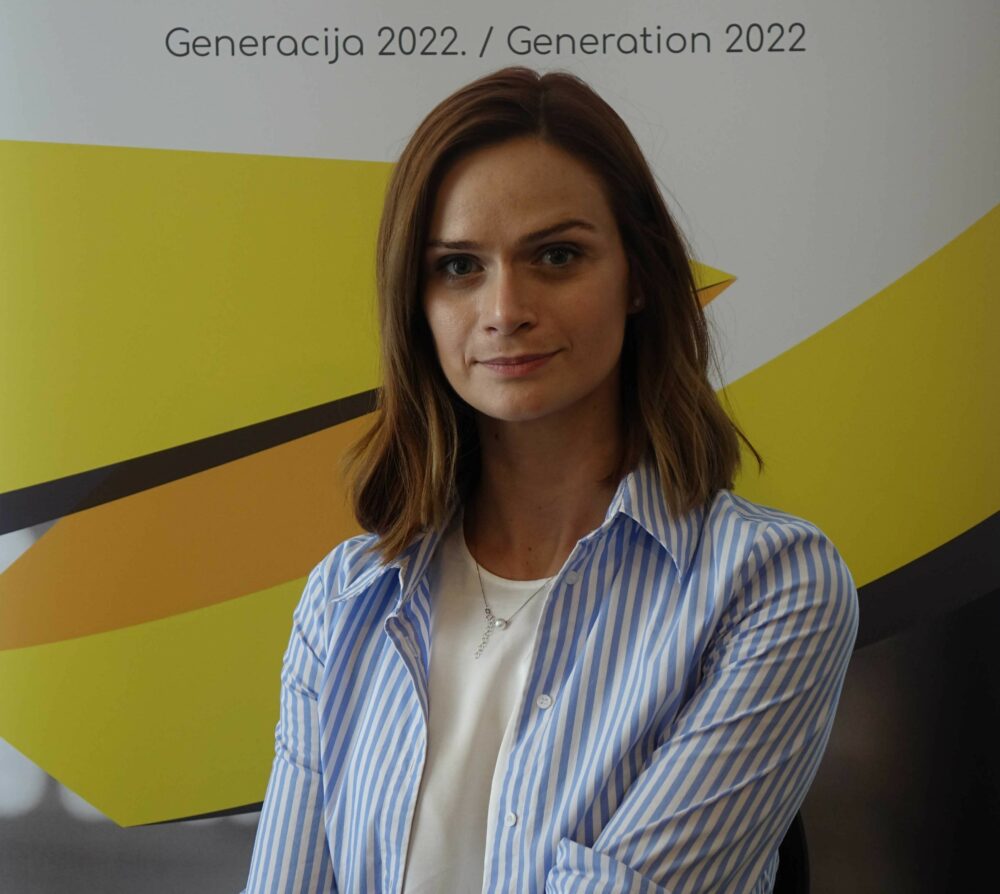 Jelena Terzić graduated from the Faculty of Political Science, University of Belgrade. She started working as a journalist during her studies, engaged as a reporter for Radio Belgrade 202 and Art Television. After finishing her studies, she was hired as a radio journalist on Radio S and wrote articles for the S Media portal. She has been working for the Radio Television of Serbia since 2013, first in the editorial offices of the Belgrade Chronicle and the show "Šta radite, bre". Since 2014, she has been working in the editorial office of Dnevnik's Internal Policy, and in recent years she is focused on the field of foreign policy.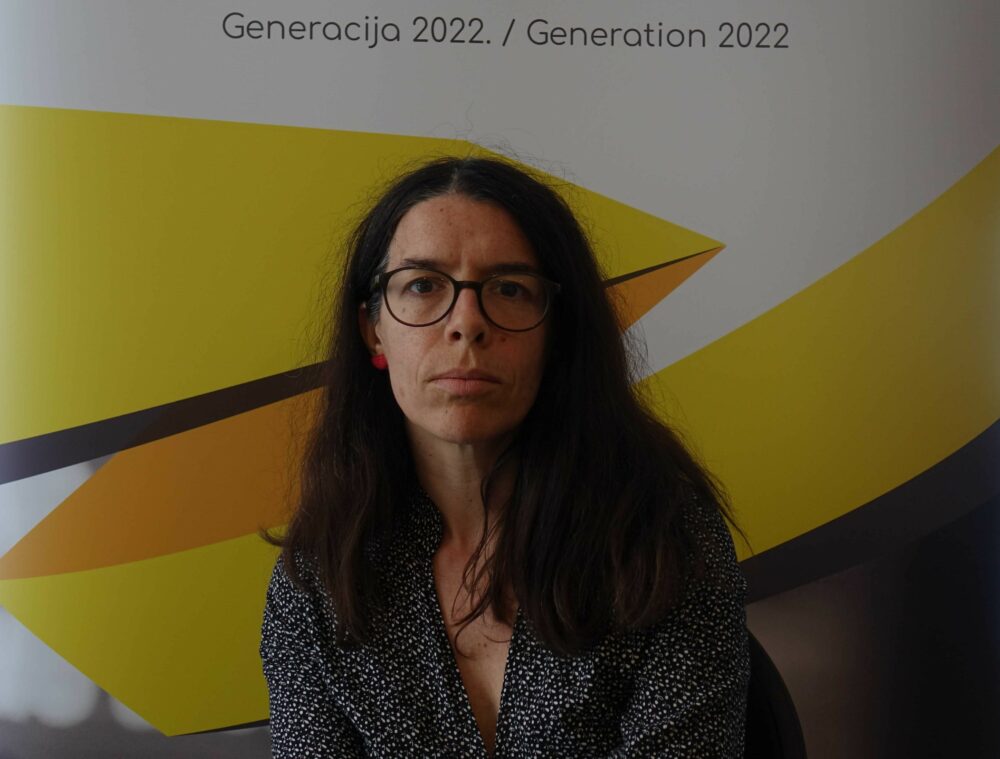 Jelena Đorgović has been active for many years in the field of European integration and in the implementation of EU-funded projects. She obtained her Master's degree at the University of La Sapienza in Rome. She continued her studies at the College of Europe and Science Po and in Brussels as a British Council Fellow, where she researched the possibilities of youth advancement in the Western Balkans within the PAR. With rich experience in the field of media, she was appointed a media expert in the Delegation of the European Union. She was a consultant to the Ministry of Labor and Social Affairs on the UNDP project "Fight against sexual and gender-based violence". Jelena currently works in the Ministry of Trade, Tourism and Telecommunications in the Sector for European Integration.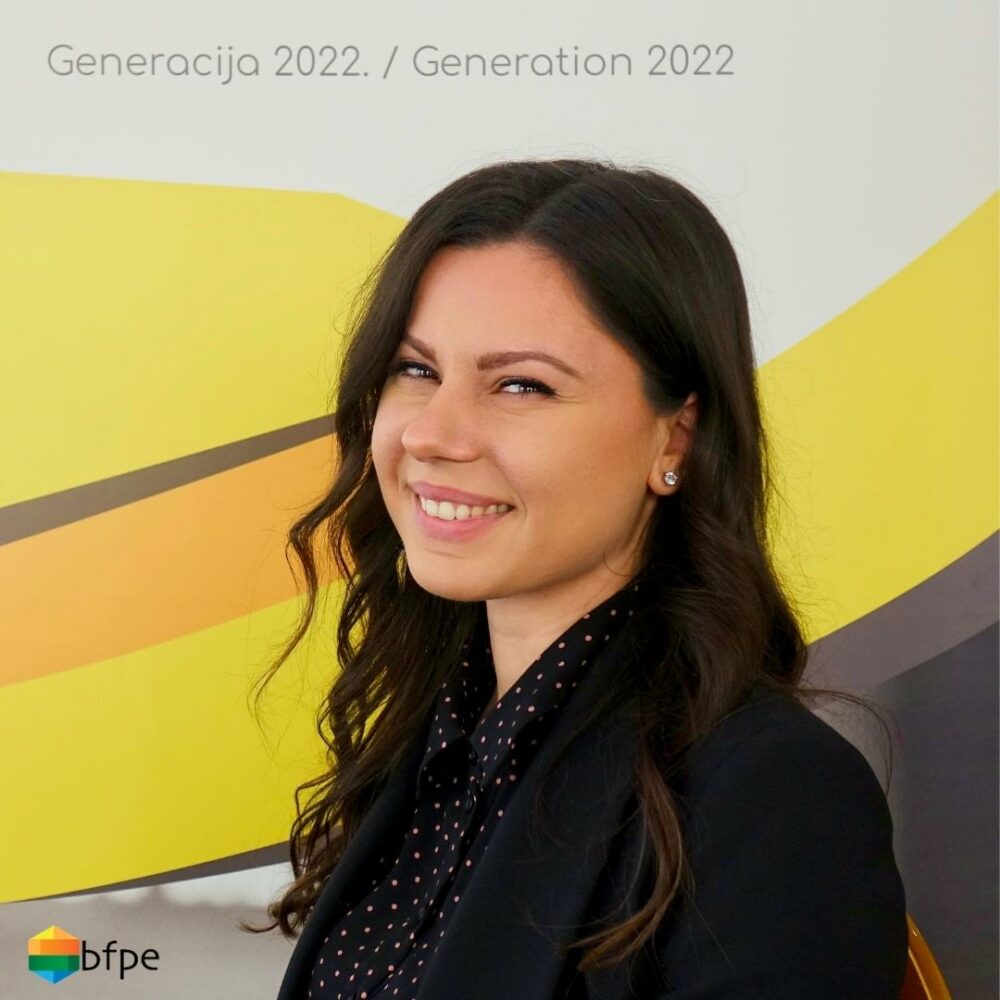 Kristina Brković was born in 1992 in Belgrade. After graduating from the XIII Belgrade Gymnasium, she continued her education at the Faculty of Law, Public Administration, and Security, where she acquired the title of LL.B. During her studies, Kristina directed her interest towards the field of human rights and international relations and gained her first work experience in 2015, in the Office for Human and Minority Rights of the Government of the Republic of Serbia. Kristina graduated from the Diplomatic Academy of the Ministry of Foreign Affairs, participated in numerous seminars and trainings in Serbia and abroad, and was appointed the contact person of the EU Agency for Fundamental Rights. Since October 2020, she has been employed at the Ministry of Human and Minority Rights and Social Dialogue, and is currently completing a Master's degree in Human Rights.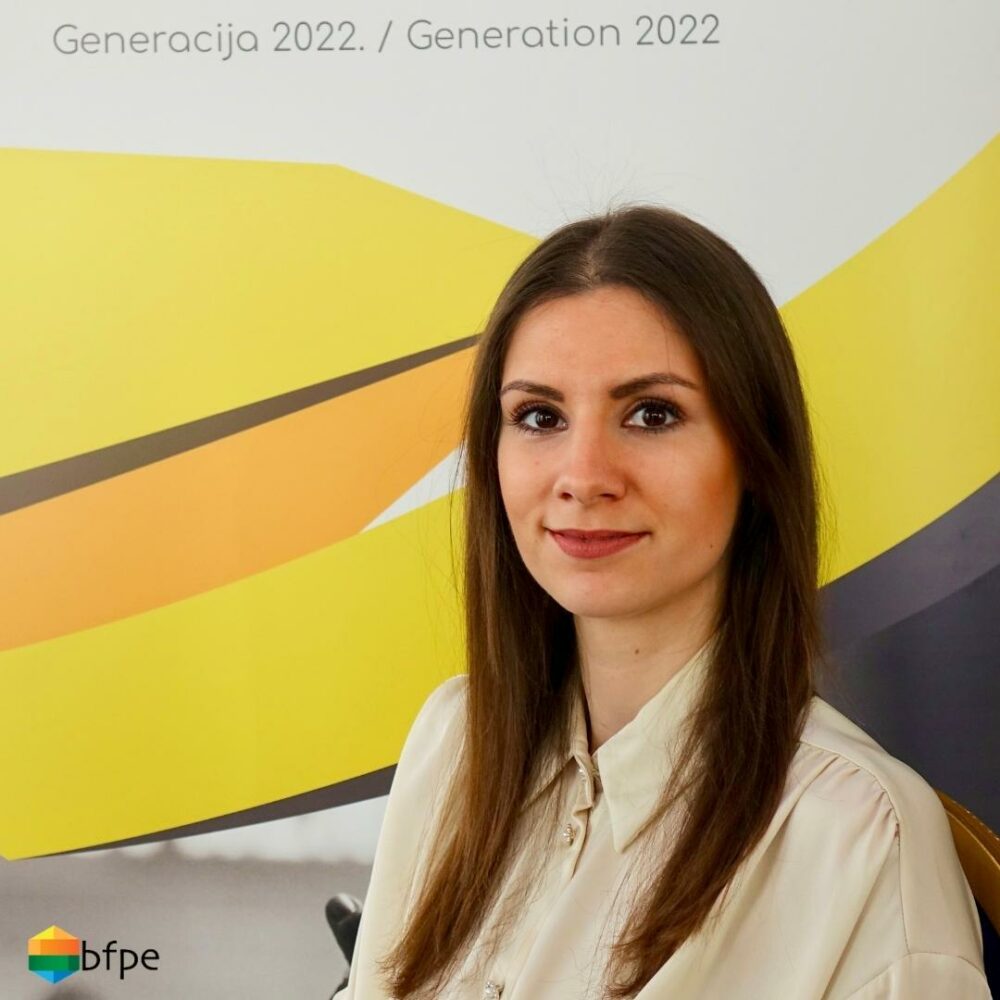 Ljiljana Kolarski comes from Novi Sad and has a Bachelors Degree in Political Science and a Master's Degree in the multidisciplinary Master's program Terrorism, Organized Crime and Security at the University of Belgrade. She is a Ph.D. candidate in Political Science at the Faculty of Political Science, University of Belgrade. She is employed as a Research Associate at the Institute for Political Studies in Belgrade and a Program Assistant at RESECO (Regional Security and Cooperation). So far, she has participated in numerous programs, all of which were strongly motivated by her desire to acquire new knowledge and skills. Areas that are the focus of her research are Islam, terrorism, extremism, cyber security, as well as the conflict resolution process. Ljiljana is the author of several scientific papers that have been published in domestic scientific journals.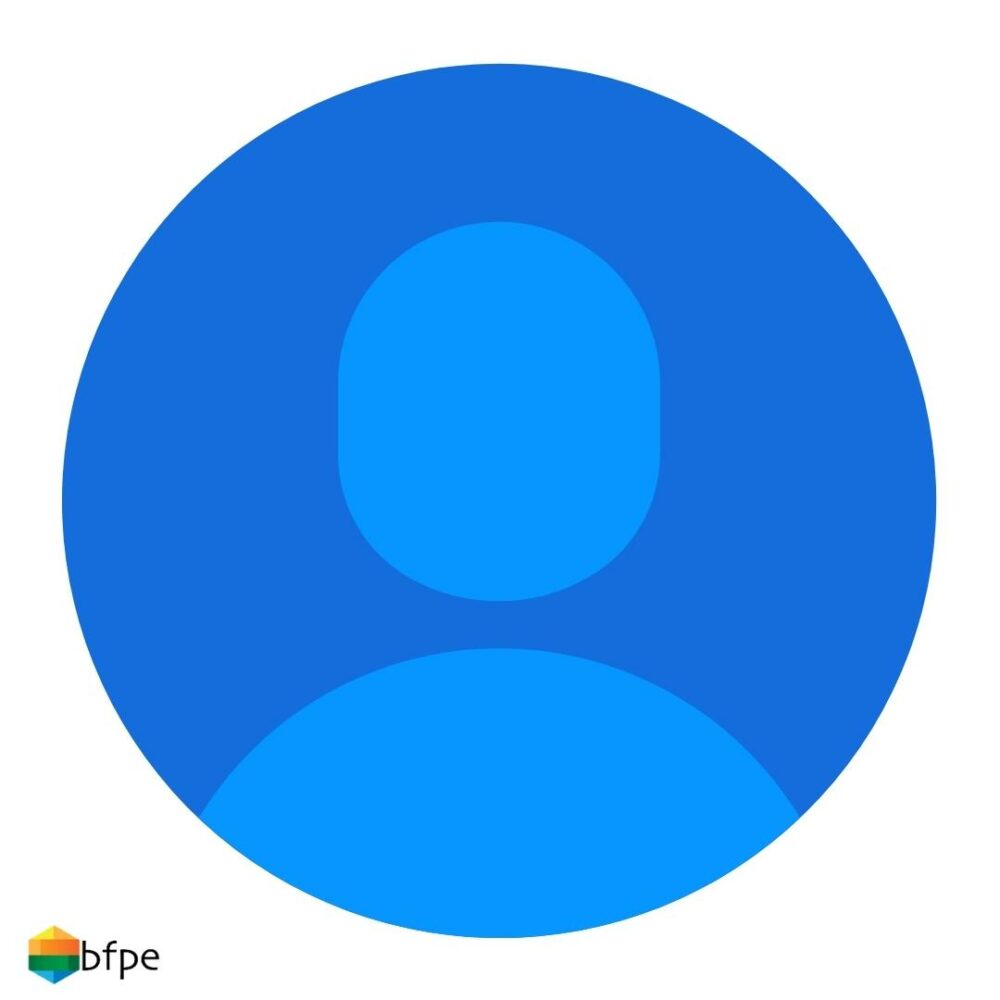 Miljan Rašić is a husband and a father of two girls, who is professionally engaged in the protection of human rights through his NGO 'Uduženje Društva Roma Zaječar'. He considers himself hardworking, persistent, loyal, patient, and diligent. In the past few years, Miljan has oriented himself towards further developing a skill set necessary to help the enhancement of the position of the Roma community in our society. He has obtained various certificates related to developing leadership skills.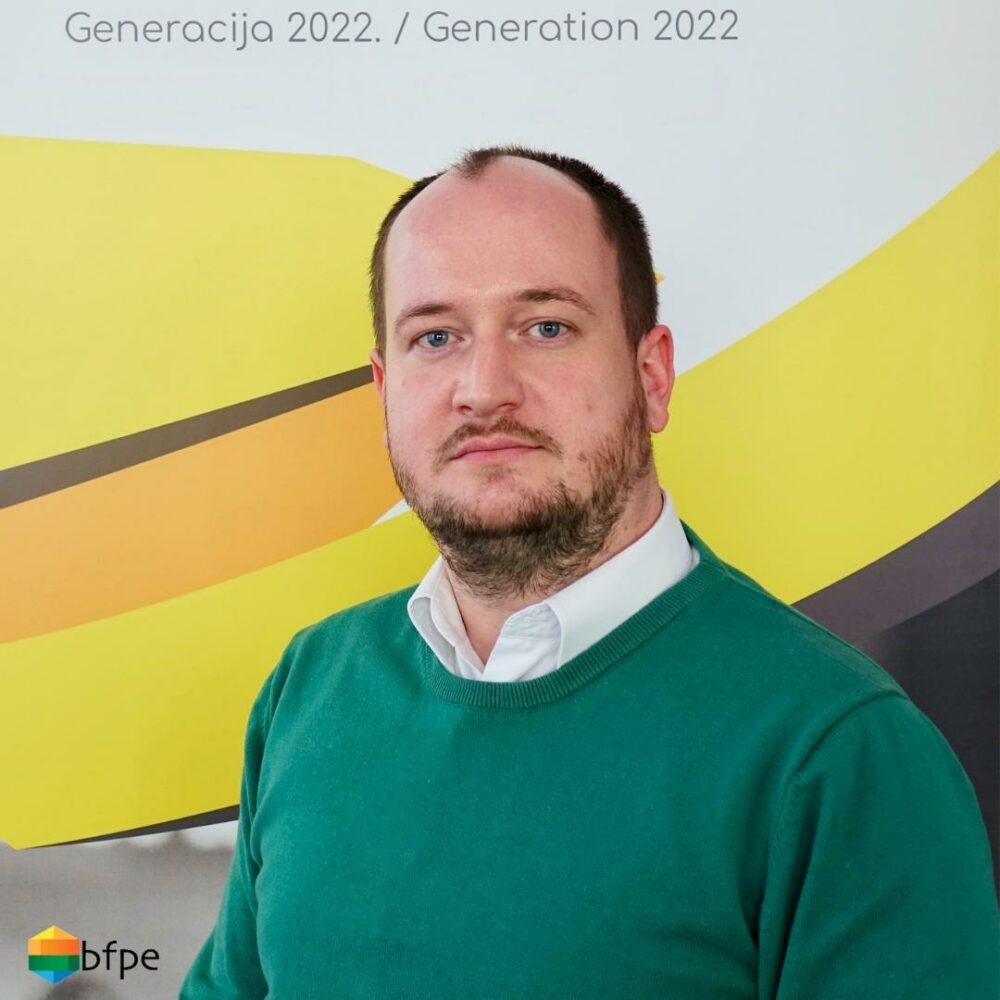 Nemanja Joksimović rođen je 24. januara 1990. godine. Po obrazovanju je master pravnik. Politički aktivan postao je 2009. godine kada se učlanio u Srpsku naprednu stranku, u kojoj je bio na više različitih pozicija, dok je trenutno član Predsedništva. Od 2014. do 2016. godine bio je zaposlen u Srpskoj naprednoj stranci, a od 2016. do 2018. godine bio je na dvogodišnjem stažiranju u Državnom pravobranilaštvu R. Srbije. Na lokalnim izborima 2014. i 2018. godine biran je za odbornika u Skupštini grada Beograda. U periodu od 2018. do 2020. godine bio je savetnik ministra za evropske integracije u Vladi R. Srbije, dok je na parlamentarnim izborima 2020. godine izabran za narodnog poslanika.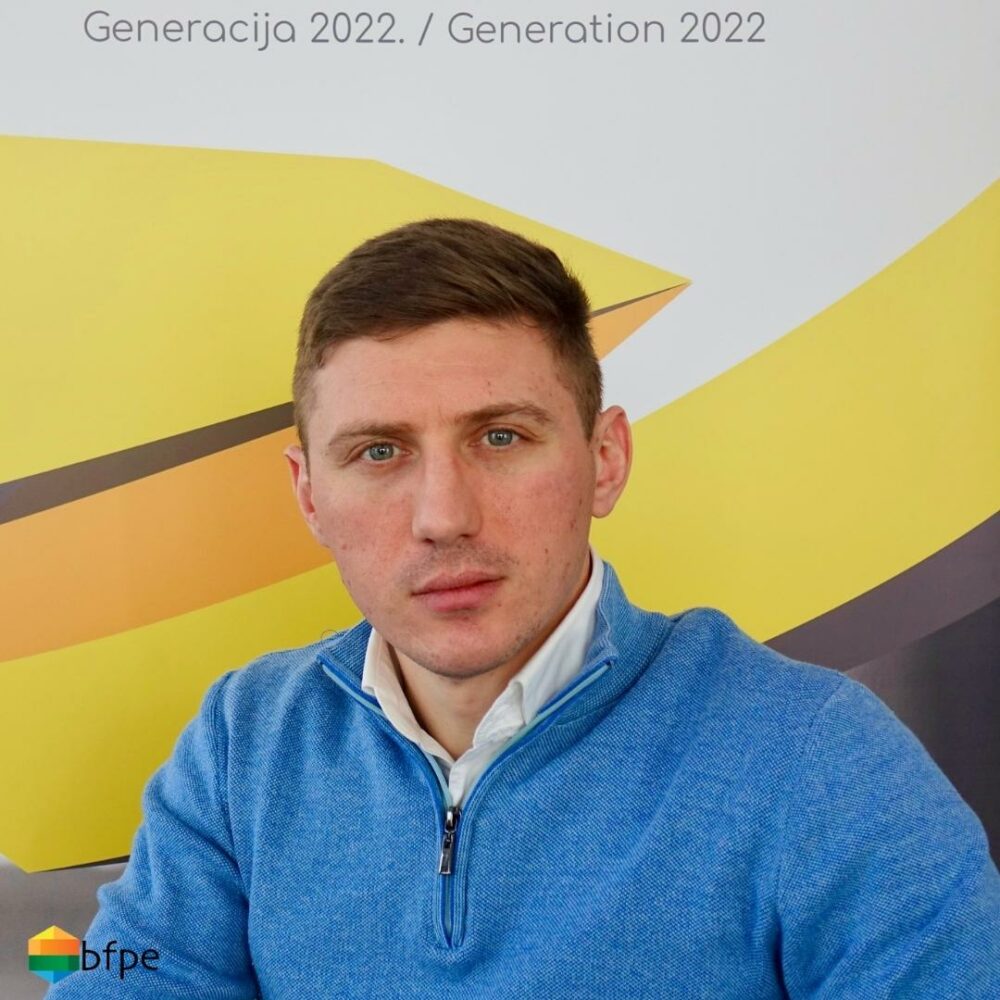 Nenad Jevtović was born in 1992 and graduated in 2015 from the Faculty of Economics in Belgrade. He is the founder and director of the Institute for Development and Innovation – a think tank organization that engages in the development, advocacy, and implementation of economic policies. Prior to that, he was employed as an economic researcher and advisor in the National Assembly of the Republic of Serbia, the Government of the Republic of Serbia, and the Ministry of Finance. As a consultant in the field of public finance and economy, he has worked on projects of international institutions in Serbia, countries of the region, as well as the national parliaments of Armenia and Mozambique.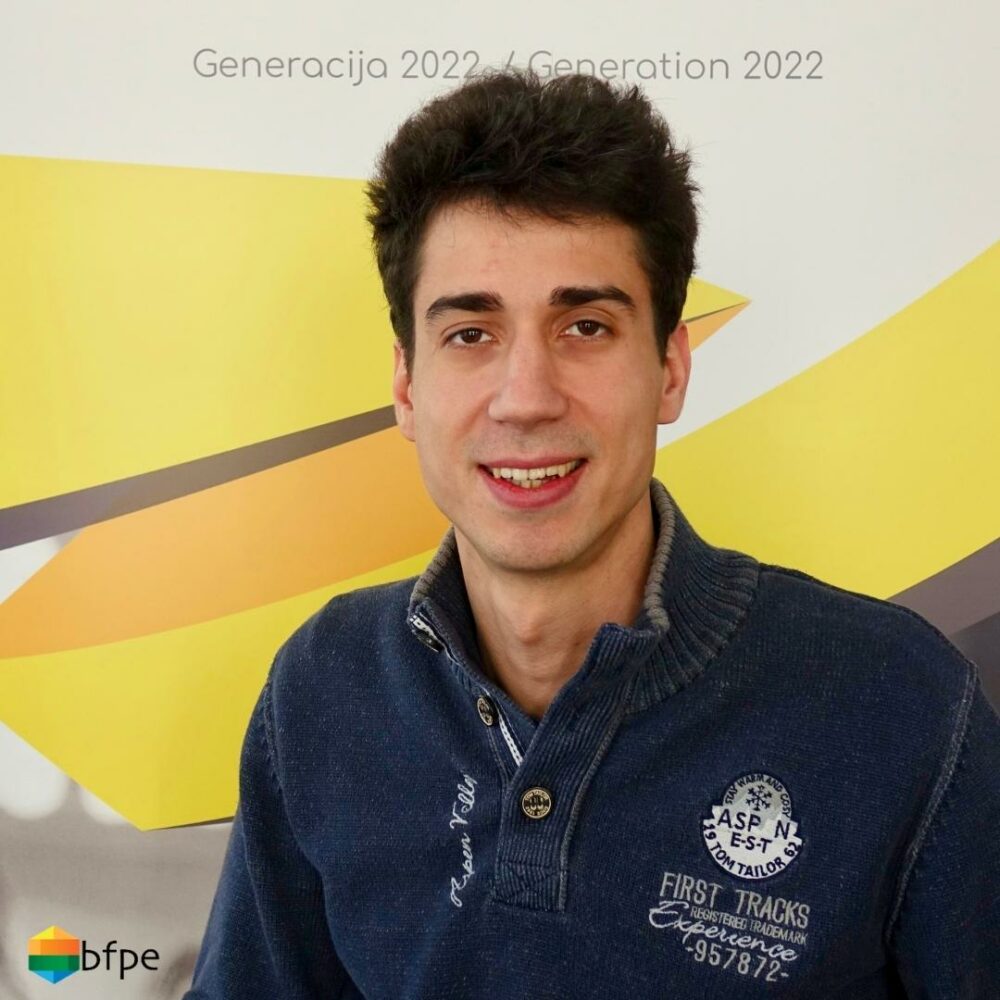 Predrag Lolić was born in Novi Sad in 1994, where he also completed his primary and secondary education. He graduated from the Faculty of Law for Commerce and Judiciary in 2018 in Novi Sad. Predrag founded the geodetic project bureau "Peni-Yard" in 2015, which is still operating successfully today. His interest in the field of sales begins with obtaining a license as a real estate agent in 2017, after which he completes training for lobbying. His initial interest in sales soon grows and results in the founding of a company for construction and investment in construction projects in the field of high-rise construction, Graviton d.o.o., in January 2018. In his spare time, Predrag enjoys long walks, basketball, and literature.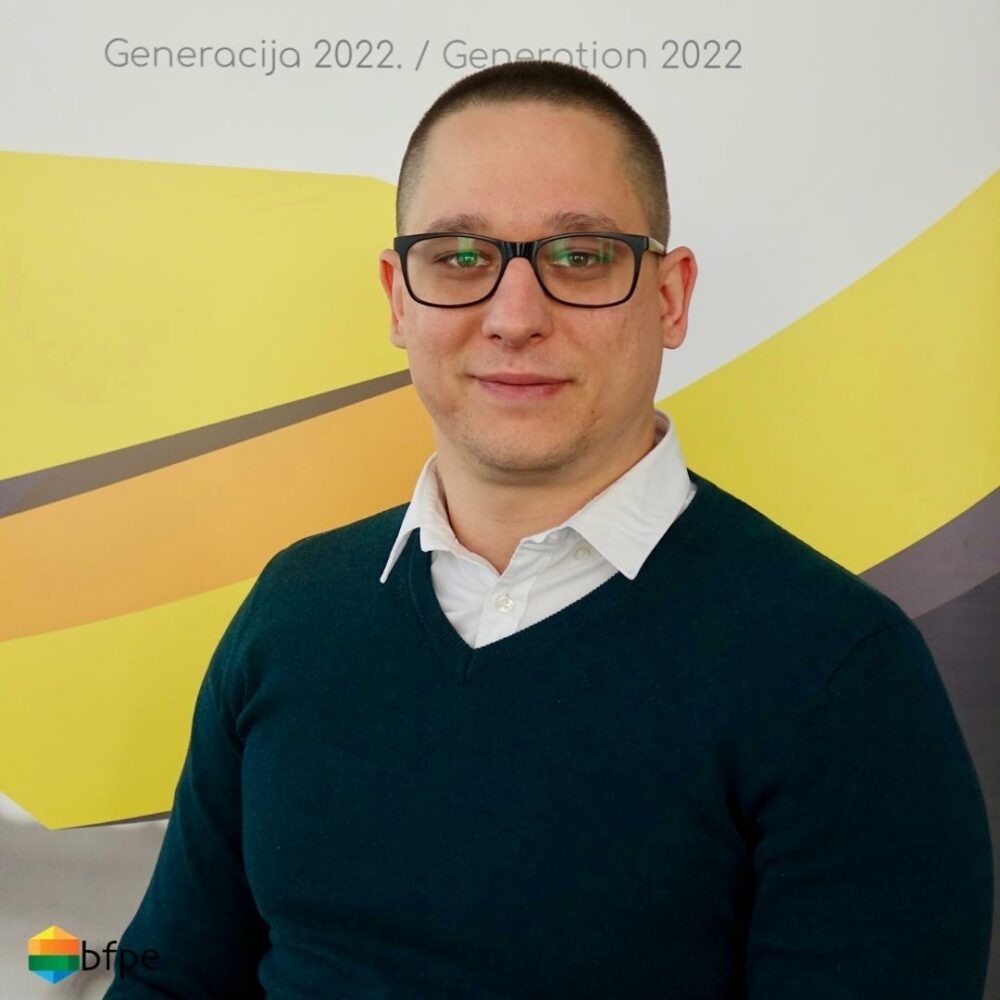 Siniša Borota completed his undergraduate studies in sociology in Novi Sad, followed by an interdisciplinary Master's program on Democracy and Human Rights at the University of Sarajevo and the University of Bologna. Siniša completed an Internship at the Institute for Social Research in Zagreb and participated in numerous international projects and conferences in the non-governmental sector. He is currently working as an Assistant to the Mayor, in charge of urban planning and environmental protection.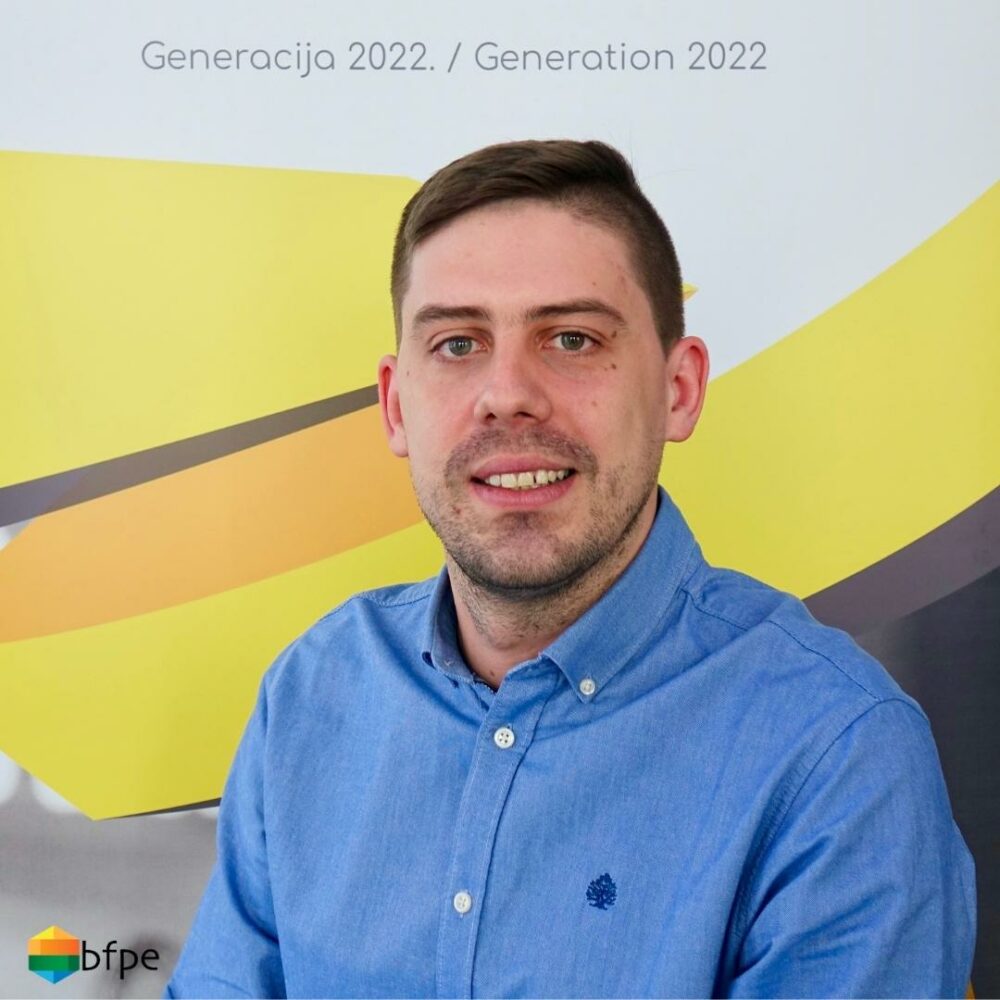 Stefan Milisavljević was born on October 12, 1989. in Čačak. He finished elementary school and high school in Gornji Milanovac. Stefan was graduated from the Faculty of Political Sciences, University of Belgrade in 2013. In the following school year, he enrolled the Master's program at the same faculty, majoring in International Politics. From 2015 to 2016, Stefan was engaged as an intern in the NGO Political Scientists without Borders. He worked on the project Improving the Efficiency of Justice from 2016 to 2019 as a Project Coordinator. He has been employed in the Ministry of Health since 2021, as an Advisor for international policy, and Project Manager within the group for planning and preparation of IPA projects, financed from European Union funds.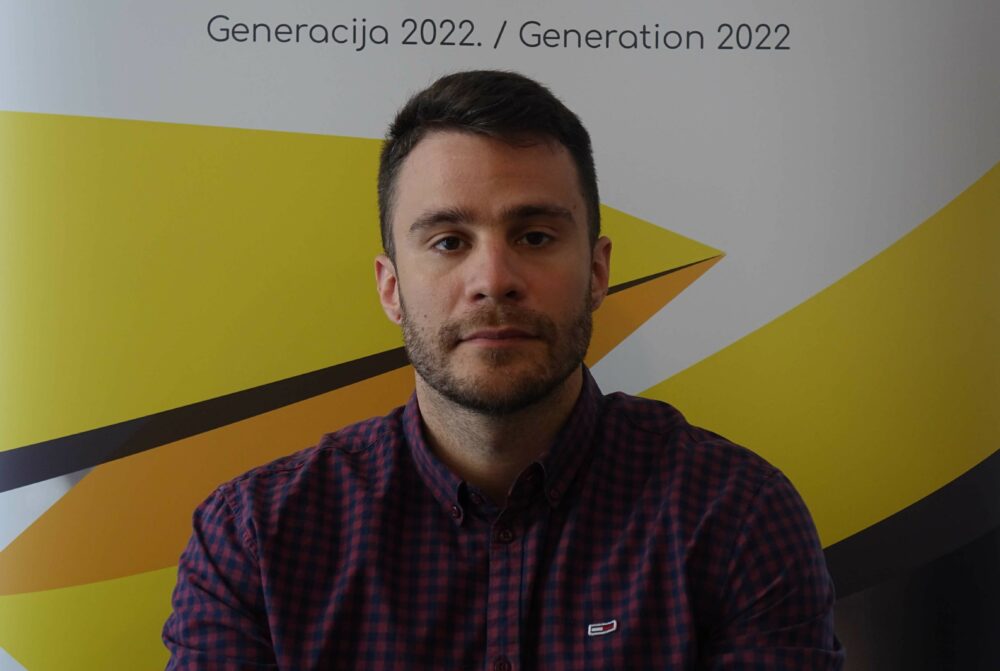 Stefan Mladenović completed his undergraduate studies at the Faculty of Law in Belgrade in 2014. and obtained his Master's degree in law in 2015, in the field of European Integration Law. He accessed the Bar Association of Serbia in June 2015, and until April 2016, Stefan worked as a trainee lawyer in two law offices in Belgrade. From September 2016 to March 2019, was engaged in the private sector. From April 2019 to June 2020, he was worked as a consultant for UN Women, in the position of Associate in the Coordination Body for Gender Equality, Government of the Republic of Macedonia. Since August 2020, he is employed as a legal and financial advisor at the Tempus Foundation.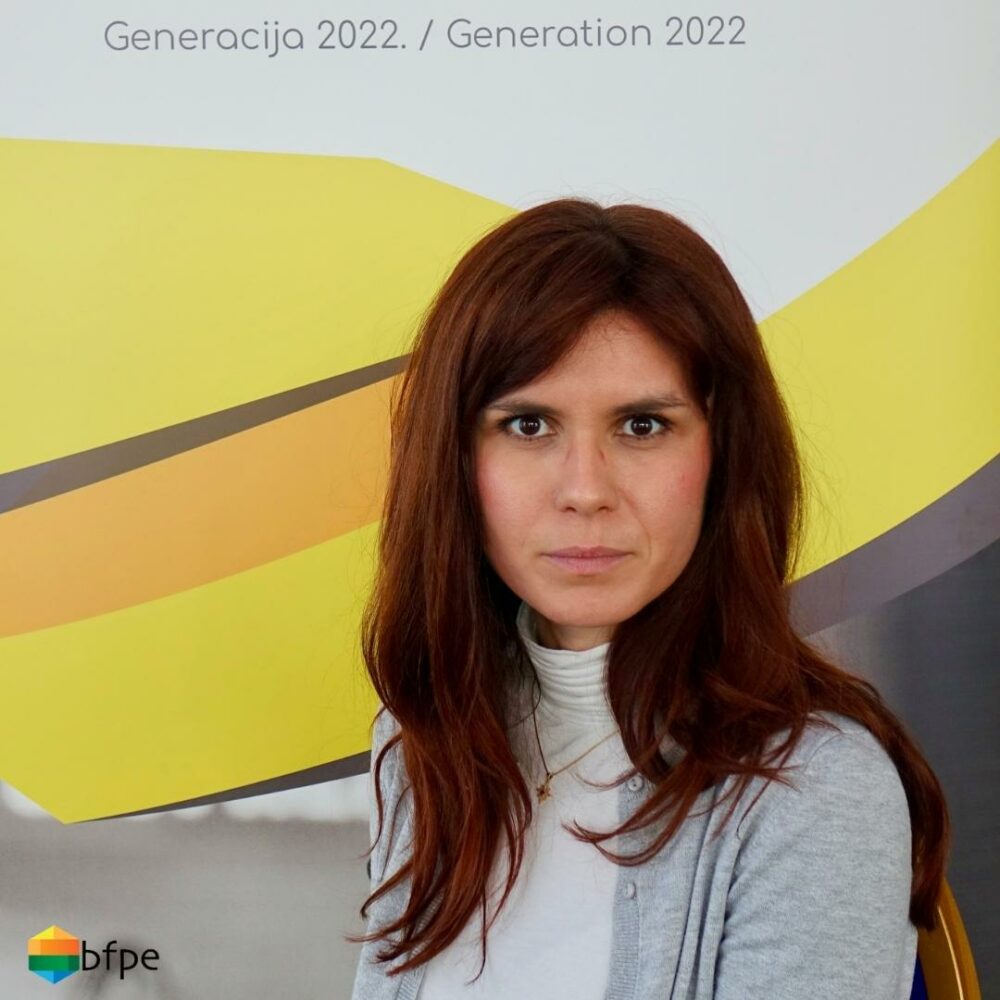 Tatjana Buha Matić is a BA in Political Science – International Affairs, from Belgrade. She has been engaged in the office of the Commissioner for the Protection of Equality since 2019, currently as a Project Coordinator in the Sector for the Promotion of Equality, Cooperation, and Projects. Tatjana is responsible for project implementation and writing, cooperation, and reporting in the field of European integration.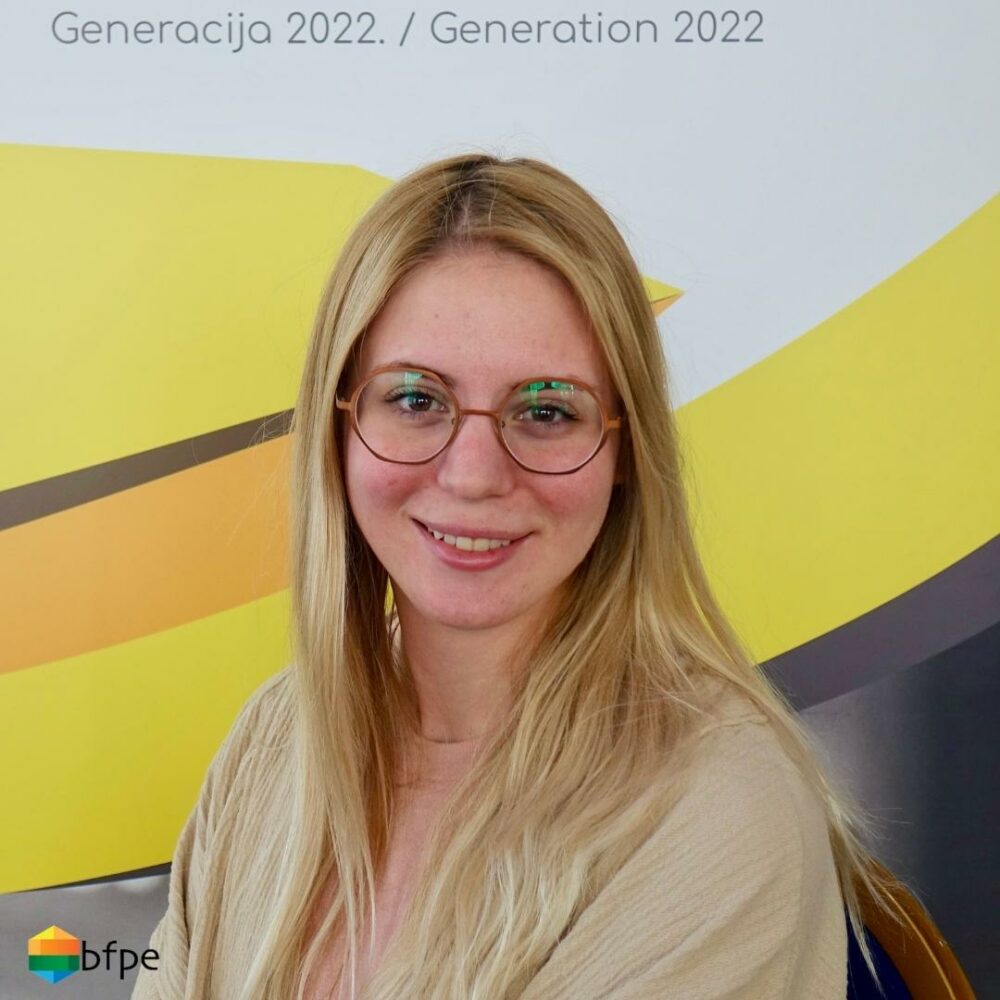 Teodora Pasulj is a graduated political scientist at the Faculty of Political Sciences. During her studies, she was engaged in various seminars and other types of education, of which her participation at the University of Social Democracy and the School of Open Parliament stands out. During her third year of studies, she successfully completed two internship programs, after which she got a job in the Smart Collective organization as an assistant on projects within the CSR program. She continued her career in the direction of corporate social responsibility and sustainability, which she built, especially in the position of Associate for Relations with Local Communities at Coca-Cola HBC Serbia and Montenegro, and recently began a consulting career in the field of ESG at PwC Serbia.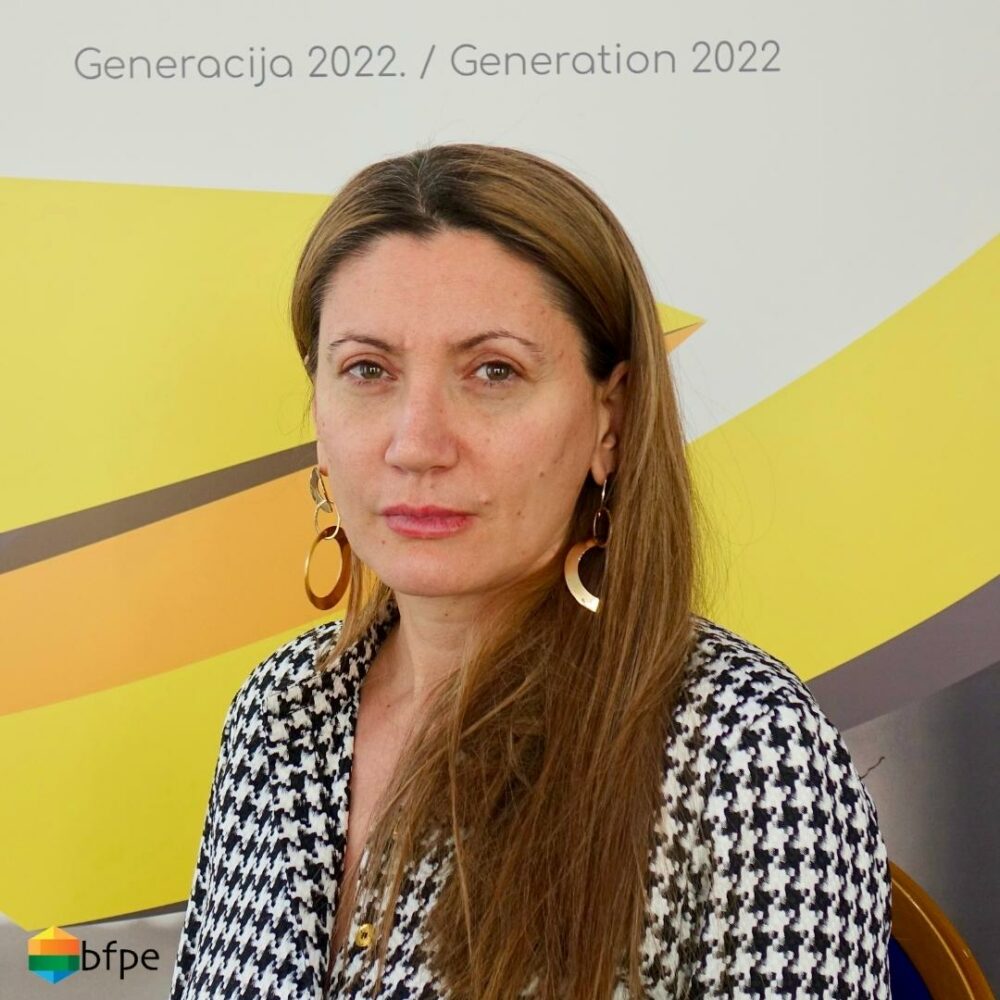 Dr. Vanja Rokvić is an Associate Professor at the Faculty of Security. Her areas of interest include civil-military relations, contemporary security challenges, gender in the security sector, and health securitization. Vanja is the Deputy Editor-in-Chief of the Journal of Contemporary Security Studies, a member of the Editorial Board of the European Journal of Human Security, and the Editorial Board of the journal International Problems. She is part of the research team participating in the Horizon 2020 DAREnet project – EU Danube river region resilience exchange network, as well as the project team "Improving Academic and Professional Education Capacity in Serbia in the area of ​​Safety & Security (IMPRESS)" (Erasmus + CBHE Projects).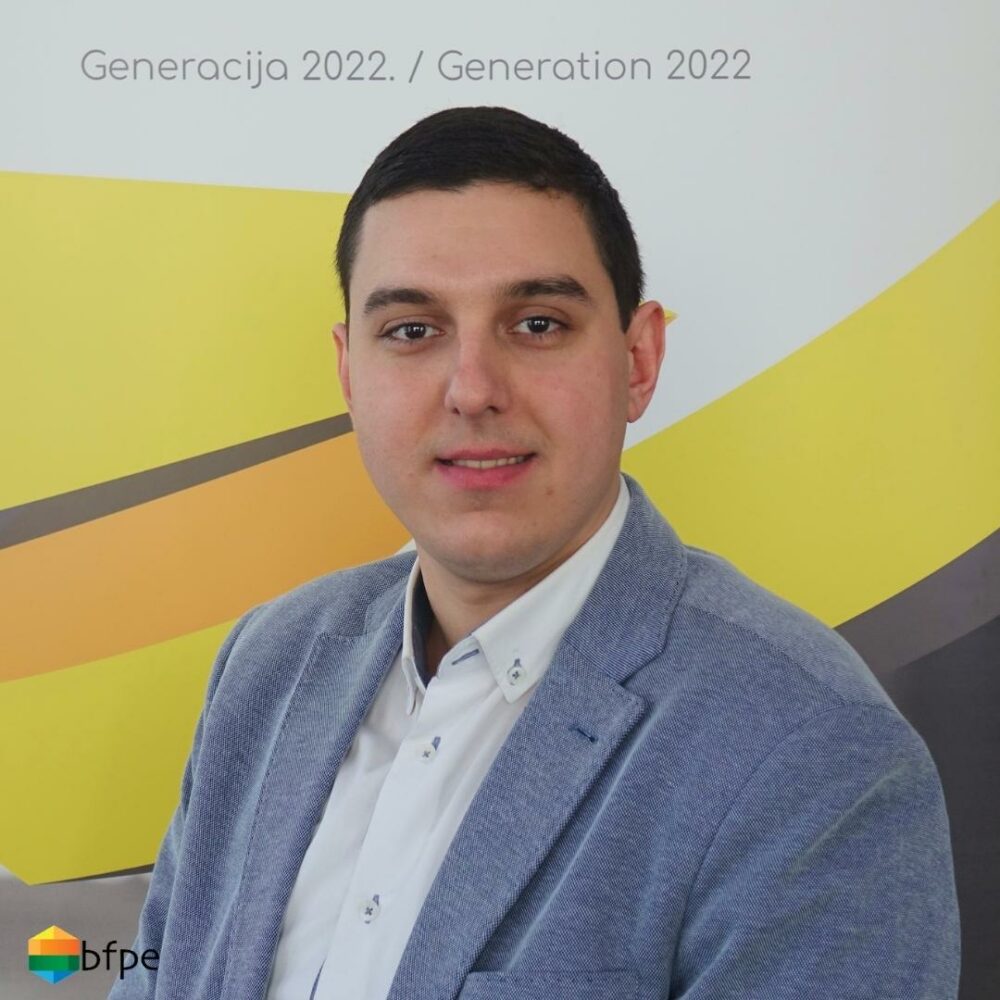 Vukojica Živanović is 27 years old and from Belgrade. He graduated from the Sixth Belgrade Gymnasium, the Military Academy, and has finished his Master's studies at the Faculty of Political Sciences in Belgrade, where he is also currently a Ph.D. candidate. Vukojica is an active officer of the Serbian Army, currently in the rank of lieutenant. While studying at the Military Academy, he was a cadet teaching assistant (demonstrator) in the subject of the Political System. With his schooling so far, he can create a favorable organizational climate in the teams focused on a unified and coordinated action to perform assigned tasks, as well as direct leadership of a group of people in crisis situations. During his Master's studies, Vukojica acquired knowledge in the intertwining of political systems with economic systems and the interdependence of political systems and economic development.