Belgrade Security Forum continued with Dr. David Landsman, Chairman of British Serbian Chamber of Commerce and former British diplomat in Serbia, talking about current economic state in Europe and Western Balkans, Brexit, pandemic and ways Serbia and other Western Balkans countries can profit in post-pandemic world. He pointed it out that there were now a lot of opportunities for the Western Balkans to attract businesses if the right steps are taken. Vesna Damjanić, Chief Editor of the Econimic Department at Serbian Broadcasting Corporation (RTS) led the discussion.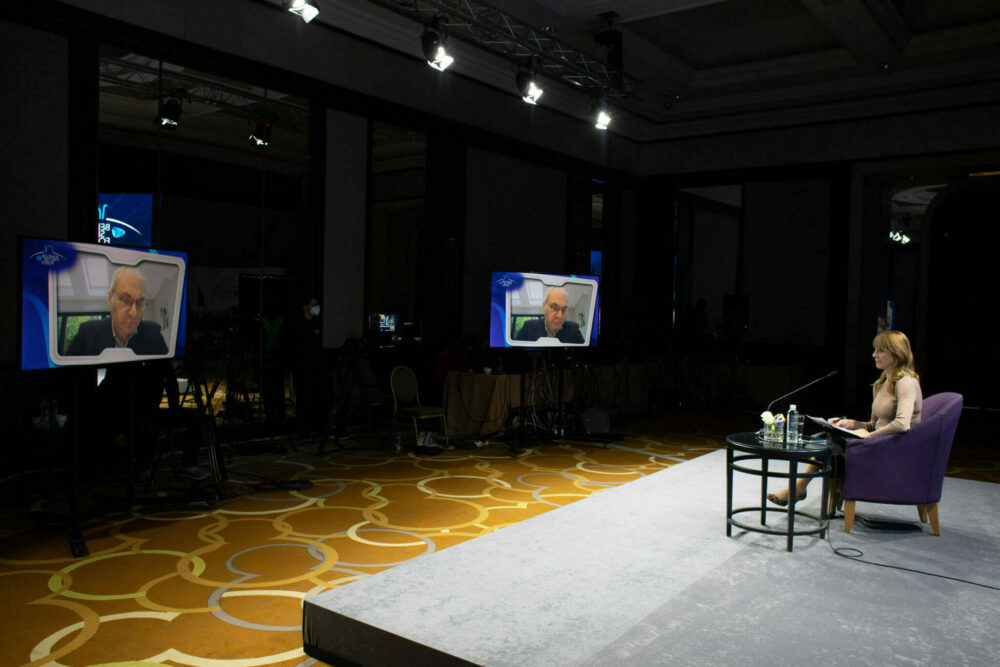 Moderator Mirjana Spoljarić Egger of the UNDP Assistant Administrator and Director of the Regional Bureau for Europe and the Commonwealth of Independent States, led a panel dedicated to the challenge depopulation poses before Europe and the Western Balkans in particular. It was agreed that the best way to address the issue was to build the countries in which people would want to live, through constant and multidimensional engagement in the creation of adaptable policies and creating opportunities. Dr. Darrell J. Bricker, Ivo Belet, Alanna Armitage and Tim Judah were speakers at the panel related to the depopulation.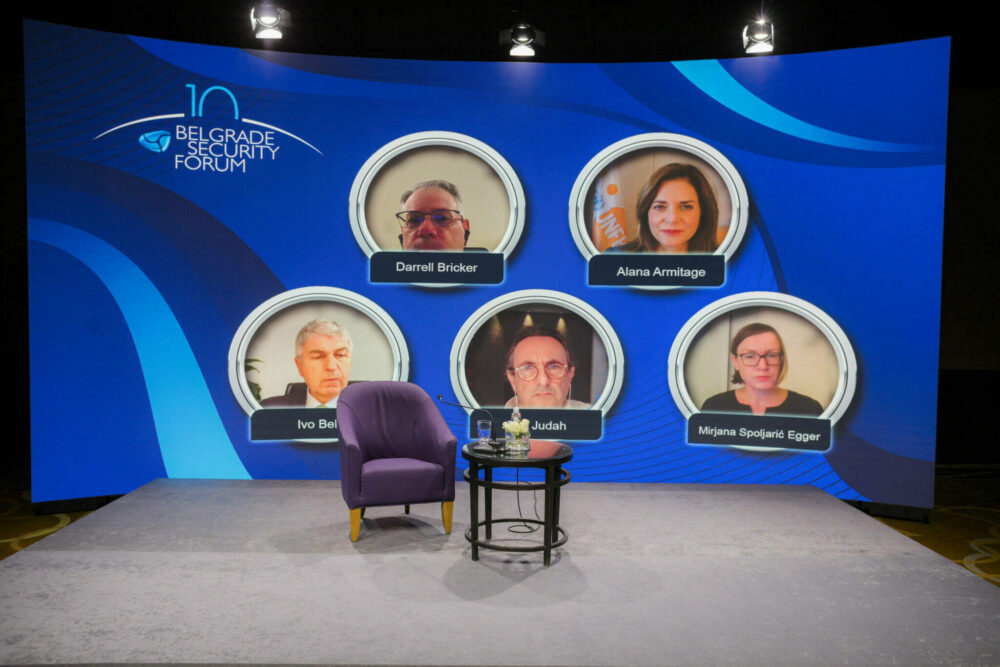 The fourth day of the 10th Belgrade Security Forum continued with a panel on the influence of the pandemic COVID-19 on the international order and power dynamics. It rounded up speakers who gave their opinions from global, but also European and Asian perspective who nevertheless agreed that the pandemic will accelerate already existing trends in the world order and international architecture, such as growing social fracturing, regression of freedom and rights of minorities. On the other hand, the pandemic was also seen as an opportunity for reform, especially for the EU to take a global role, as well as for China to take advantage of the pandemic. Mikuláš Dzurinda, Bruno Maçães, Manuel Muñiz, Valerie Niquet and Joonseok Yang were speakers on post-pandemic panel, with moderation from Maaike Okano-Heijmans.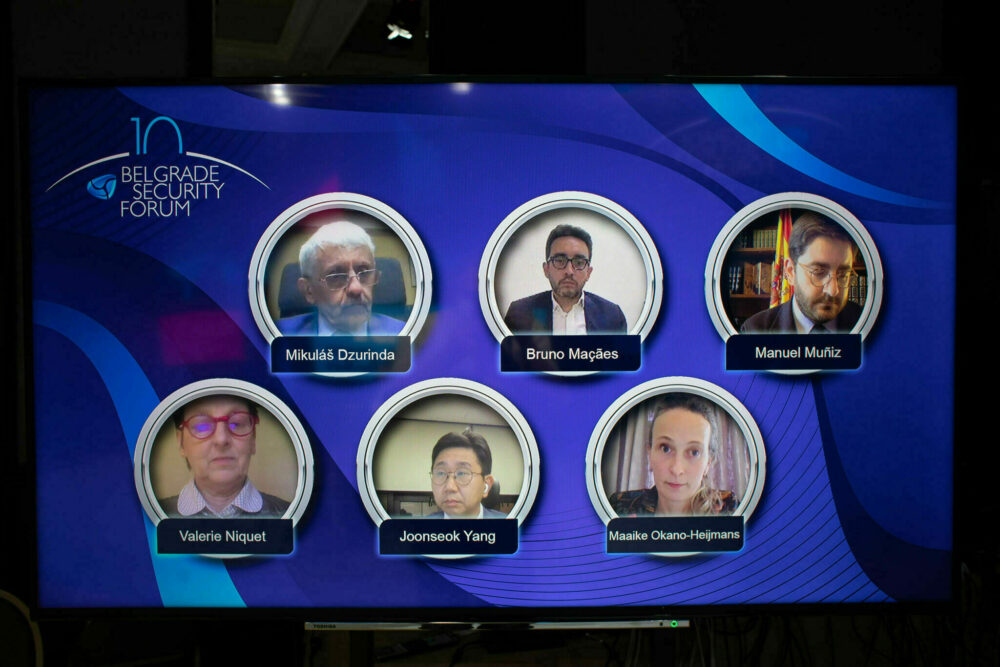 The last panel addressed very important and current topic, the growth of right-wing extremism and speakers discussed the influence of state and media on the spread of terrorism, hate speech and misinformation. Special focus was on groups particularly affected by the rise of extremist violence and the spread of ideas that support the violence. Participants agreed that one of the ways in which political parties in Europe came to power in certain countries was closely linked to the spread of right-wing extremist ideas. Speakers at the panel were Sasha Havliček and Željko Jovanović, with moderation from Federico Ottavio Reho.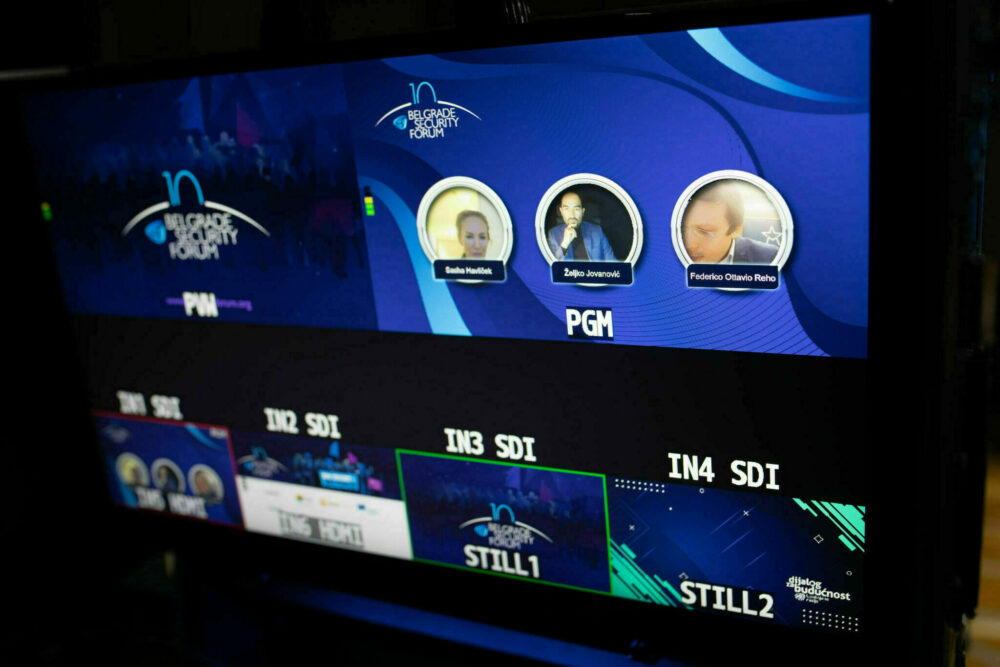 You can read more about second day of main Belgrade Security Forum event on its official website.