Pre-election convention "Vote for women"
April 17, 2016 12:00 am | April 17, 2016 02:00 pm
Dom omladine, sala "Amerikana"
Belgrade, Serbia
Dom omladine, Makedonska, Belgrade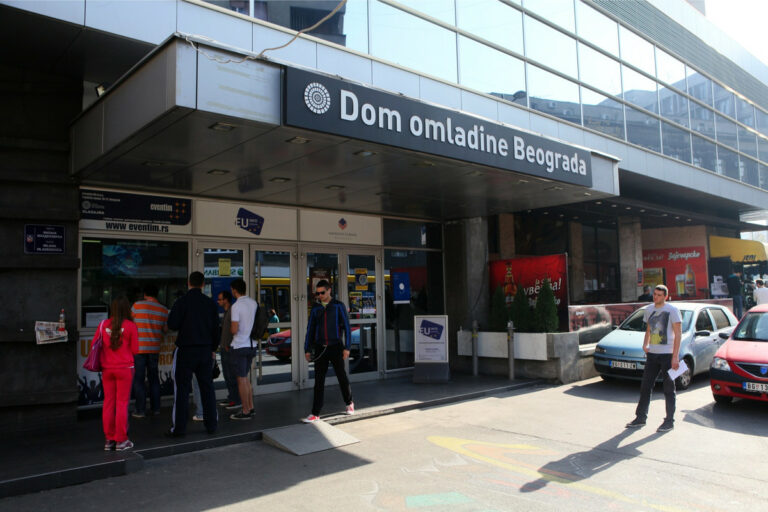 With the support of the OSCE Mission to Serbia, Belgrade Fund for Political Excellence will be organizing pre-election convention "Vote for women".
The convention will take place on Sunday, 17 April 2016, in the Belgrade's Dom omladine – "Americana" concert hall, starting at 1200 hrs.
Representatives of 14 political options – parties, coalitions and movements – will be addressing the audience, sharing their views on two specific issues:
How do you see the role women have and need to play in politics of Serbia, and,
What will your political option concretely do for women in Serbia.
Confirmed speakers are: Maja Gojković (Serbian Progressive Party), Gordana Čomić (Democratic Party), Dijana Vukomanović (Socialist Party of Serbia), Jelena Crnogorac (United Serbia), Elvira Kovač (Alliance of Vojvodina Hungarians), Jasmina Nikolić ("Dosta je bilo" movement), Marija Janjušević ("Dveri" movement), Milica Đurđević ("Zavetnici" movement), Neda Novaković (Social Democratic Party) and Milica Barbu (Democratic Party of Serbia).
This will be the third succesive convention BFPE will be organizing, with previous ones taking place in 2012 and 2014.
We invite you to join us!