With Women Parliamentary Network on Social Inclusion and Poverty Reduction
February 27, 2015 01:00 pm | February 27, 2015 03:00 pm
Hotel "Turist"
Kraljevo, Serbia
Trg srpskih ratnika, Kraljevo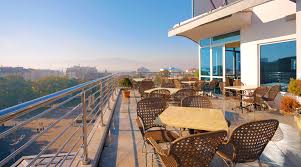 On Friday and Saturday, in Kraljevo, members of the Women's Parliamentary Network (WPN) will participate in the second seminar that is dedicated to social inclusion and poverty reduction. The seminar was jointly prepared and implemented by the Social Inclusion and Poverty Reduction (SIPRU) team, WPN and BFPE, and supported by the Embassy of Finland and the OSCE Mission to Serbia.
To help mechanisms of gender equality in local communities, it is necessary to model cooperation – of which will speak Marija Obradovic, MP and coordinator of the Network; Marija Blecic, chief of staff to Deputy Prime Minister; and Lidija Pavlovic, president of the Council for Gender Equality of Kraljevo.
On Saturday, the focus will be on women's entrepreneurship; with us for the talk will be the Director of the Regional Agency for Economic Development of Sumadija and Morava Jasminka Lukovic Jaglicic; Director of Development Business Center Kragujevac Marija Stojadinovic and Gorana Tanaskovic, president of the Association of Business Women "Nadezda Petrovic" from Cacak.
About how to improve rural development in Serbia and support women in agriculture will discuss Ivana Dulic Markovic, expert associate at SEEDEV and Aneta Dukic, project coordinator at NGO Phenomena. At the end of the day, the director of the Center for Liberal-Democratic Studies Gordana Matkovic will talk about what are the trends in the reform of pension and disability insurance and how it will affect women.
Here you can download the program.