On March 10, 2021, the informal Green Parliamentary Group held a working meeting dedicated to the Law on Climate Change. The Law will be on the agenda of the Assembly session on March 16, and this was an opportunity to present the Law to the members of the group. The meeting was held in the small hall of the House of the National Assembly, while respecting all epidemiological measures.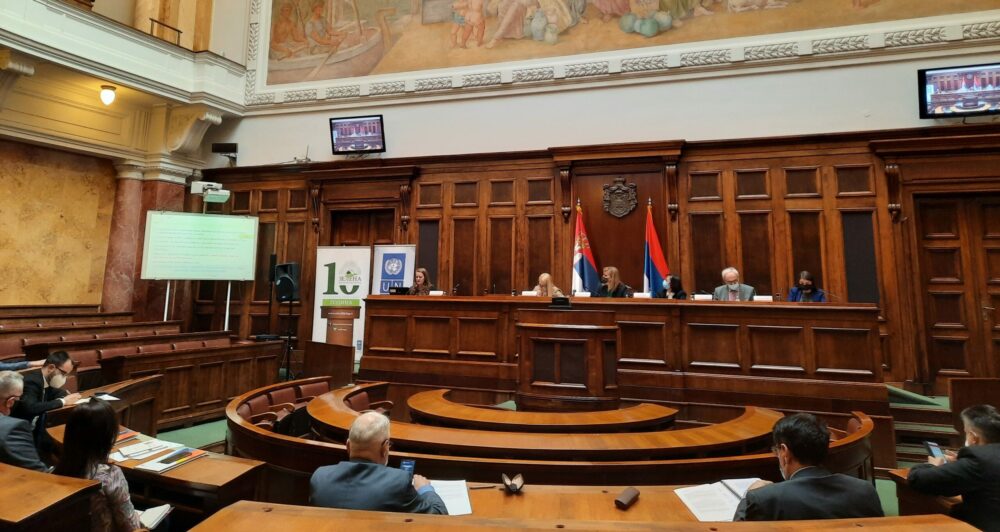 Danijela Božanić, a former member of the working group of the Ministry of Environmental Protection, presented the analysis of the legislative framework in the field of climate change to the present MPs. At the beginning, in a few sentences, she presented how important it is to adopt this Law, already late. She also presented the key features of the Paris Agreement on Climate Change and its implementation process. She reminded that according to data, Serbia suffered 7 billion euros in damages caused by the consequences of climate change (droughts, floods, destructive wind…). Ms. Božanić paid special attention to the changes in the Law in relation to its earlier working versions. The opportunity to present the brochure "Analysis of the Legislative Framework – Climate Change" has also been used.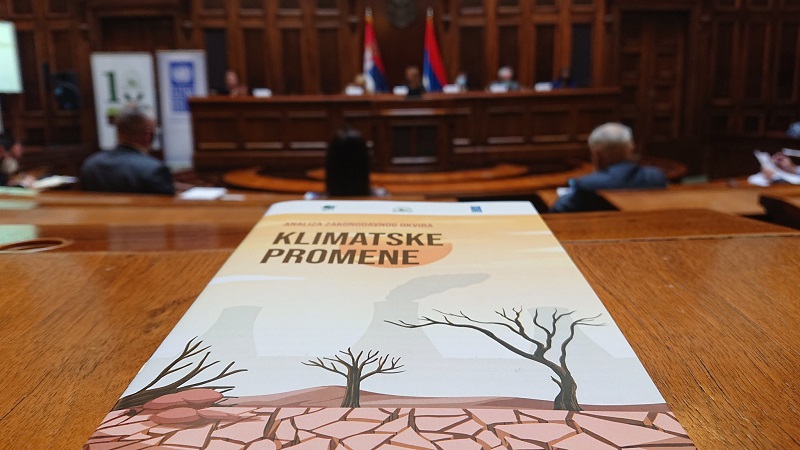 In the second part of the meeting, the members discussed the Law. Ms. Dubravka Filipovski, one of the GPG coordinators, spoke about the opportunity to submit amendments. As a doctor, Ms. Vesna Ivković spoke about the importance of passing this Law for human health, reminding how much climate change affects our health. GPG members agreed to jointly submit 4 amendments to the Law, which will be an important step forward in the work of GPG. This will be the first time that joint amendments of the members of the group have been submitted. To remind, the GPG is composed of MPs from different political parties and is an example of inter-party cooperation. Responsibilities were divided regarding the preparation of amendments for submission in order to meet the deadline set by the Rules of Procedure of the Assembly of Serbia.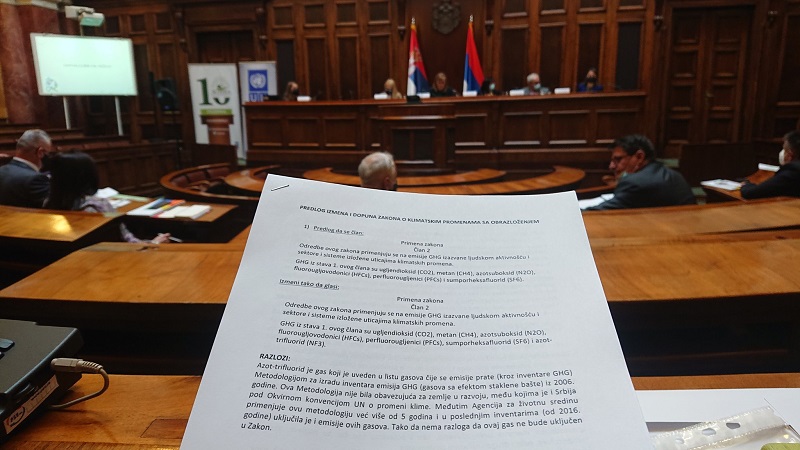 The working meeting was attended by MPs: Arpad Fremond, Bosiljka Srdic, Bratimir Vasiljevic, Vesna Ivkovic, Vesna Krisanov, Gojko Palalic, Zarko Bogatinovic, Jasmina Karanac, Ljubinko Rakonjac, Ljubisa Stojmirovic, Milan Urosevic, Milija Miletic, Milorad Mijatovic, Nevena Kostadinova, Petar Vesovic and Tomislav Jankovic.