Our debates on sustainable usage of biomass, which we are organizing in cooperation and with support of the German Agency for International Cooperation (GIZ), were continued on Friday, 7 November at a round table held at Zlatibor (Bele vode locality).
What is especially important, is that we have established a synergy with the project "Mapping the spacial, infrastructural, resource and logistics preconditions for production of electric or/and heat energy out of biomass in Srem County" which is being implemented by Standing Conference of Cities and Municipalities with the support of Finnish Embassy in Serbia.
Goal of the debate was to inspire discussion between local actors on the possibilities, ways, preconditions and comparative advantages of biomass which is locally available, as in public facilities and services, as well in homes, but also to point out to the importance of raising the awareness on how to use this source of energy rationally and efficiently.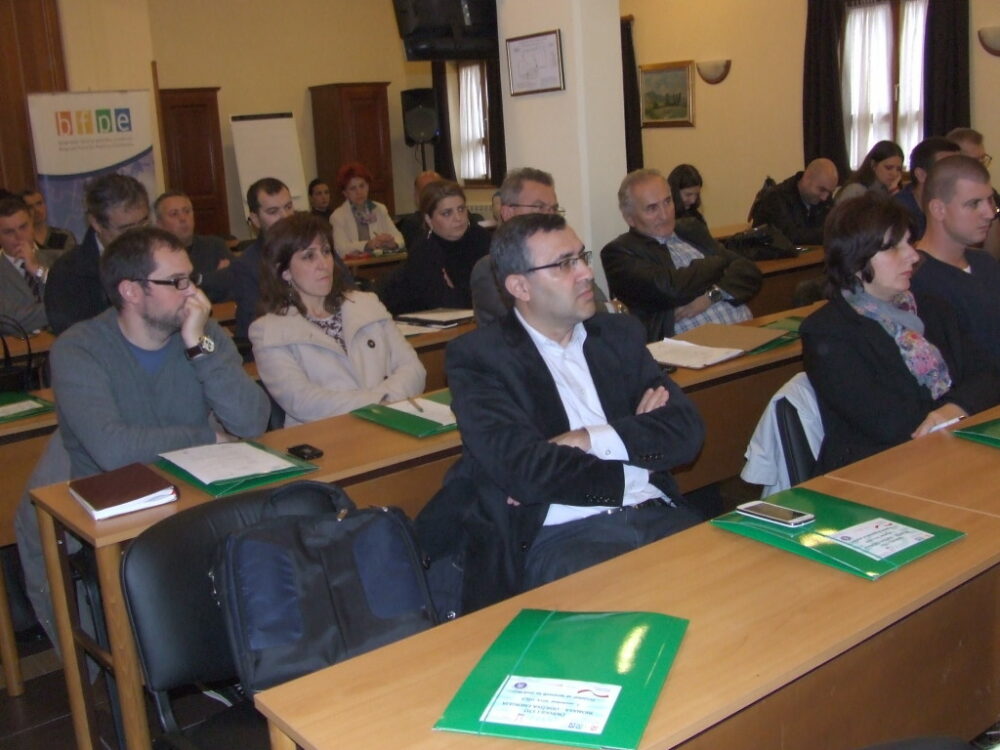 At the round table – program of which you may download HERE – representatives of the local self-government, the Zlatibor County, CSOs, media, business sector, as well as experts in this area took part.
Below you may find presentations from the round table (available in Serbian language only):
1_Biomasa kao obnovljivi resurs i zastita zivotne sredine_Slobodan Cvetkovic.ppt
2_Energetsko siromastvo_Ksenija Petovar.ppt
3_Rodni aspekti energetskog siromastva_Visnja Bacanovic.ppt
4_Energetska efikasnost_Ksenija Petovar.ppt
5_Mapiranje lokalnih preduslova za proizvodnju energije iz biomase_Miodrag Gluscevic.ppt
6_Metodoloski okvir_Dejan Ivezic.ppt