The coordination meeting of the team for the implementation of the second phase of the ROMACTED program in Serbia was held on October 7, 2022, in the office of the Council of Europe in Belgrade. The meeting was attended by representatives of the Council of Europe offices in Belgrade and the Foundation BFPE for Responsible Society as a support organization, as well as local facilitators from partner cities and municipalities across Serbia.
The meeting was dedicated to the presentation of the results and activities of the local self-governments, as well as the planning of the next activities, as well as synergy with other programs and projects of the Council of Europe.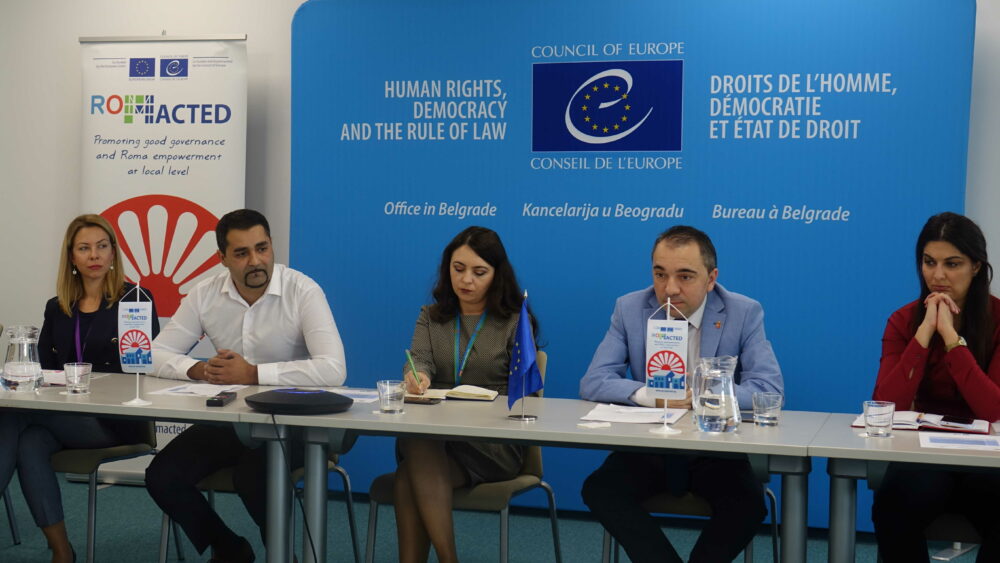 The local facilitators were addressed by the head of the Council of Europe office, Tobias Flessenkemper, then Ninoslav Jovanović, state secretary in the Ministry of Human and Minority Rights and Social Dialogue, Marina Vasić, program manager of the ROMACTED II program, Mirjana Majstorović, project officer, and Žarko Savić in front REDI organization.
Local facilitators presented numerous activities that they had implemented in the previous period in various areas such as infrastructure, education and employment, but also capacity building. An important part of the meeting was devoted to the discussion of innovative ideas for future activities in order to improve the position of Roma and Roma women in selected municipalities in synergy with the possibility of obtaining planned grants that were presented to the facilitators.