2nd "Belgrade Dialogues": this time on sustainable development!
May 28, 2015 06:00 pm | May 28, 2015 08:00 pm
Skupština grada Beograda, svečana sala u prizemlju
Belgrade, Serbia
Skupština grada Beograda, Dragoslava Jovanovića, Belgrade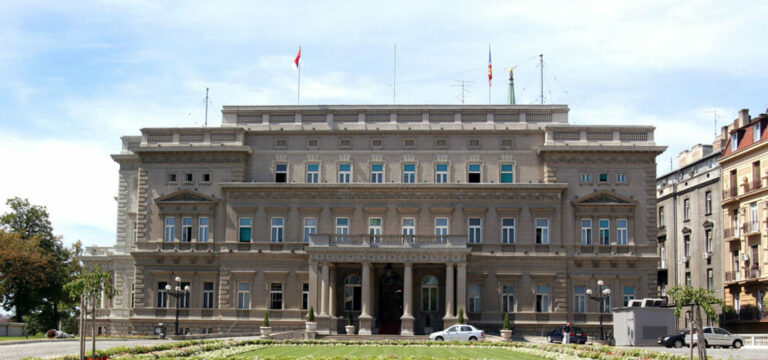 Following the successful launch of the initiative in February 2015, second edition of Belgrade Dialogues will take place on 28 May, 2015 at Belgrade City Hall.
"Belgrade Dialogues" are organized by the Forum Serbia Germany in cooperation with the Belgrade Fund for Political Excellence, with the generous support of the German Federal Ministry for Economic Cooperation and Development (BMZ).
The aim of this initiative is to strengthen Serbia's resolve to pursue the path to EU membership and to strengthen its capacities for in-depth reform processes along the way. "Belgrade Dialogues" aim to achieve this trough open, quality dialogue between decision-makers and experts from Germany and other EU member states and their Serbian counterparts.
Second edition will mark the 15th anniversary of bilateral German-Serbian cooperation for sustainable development in Serbia. The Initiative for sustainable growth and employment, which will announce further improvement of cooperation between Serbia and Germany, will be launched on this occasion.
The Prime Minister of the Republic of Serbia, Mr. Aleksandar Vučić, and the German Federal Minister for Economic Cooperation and Development, Dr. Gerd Müller, will provide keynote addresses.
Representatives of business sector and alumni of the Zoran Djindjic Foundation will take part in the ensuing panel discussion, which will focus on the challenges involved in sustainable economic development and employment promotion, innovation and youth empowerment in Serbia.