Dialogue for the future: The last in a series of online educational seminars "Active women, active and better society"
November 24, 2020 10:00 am | November 24, 2020 02:00 pm
Onlajn događaj
Belgrade, Serbia
Tamiška 12, Beograd, Serbia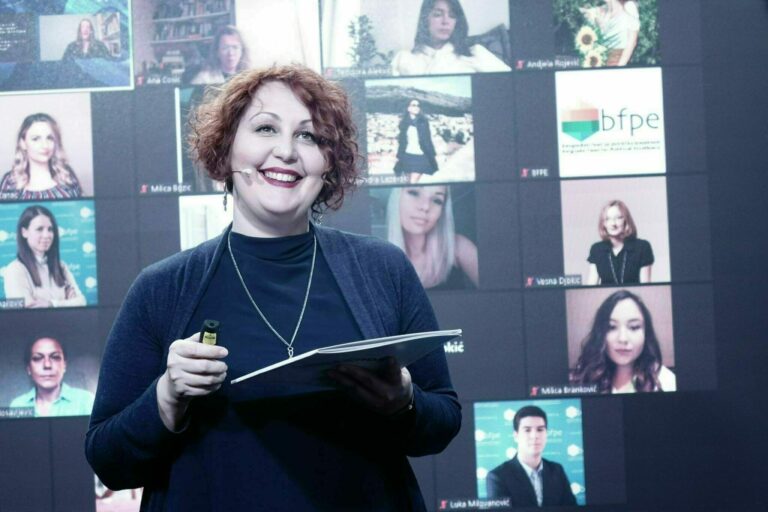 Within the joint regional program "Dialogue for the Future", a selected group of 30 young women continues further empowerment and learning within the twelfth online educational seminar "Active Women, Active and Better Society", which will be held on November 24th through the online platform.
This is the last, twelfth in a series of online educational seminars that have gathered a new group of young women in the previous three months as part of the "Dialogue for the Future" project. Participants had the opportunity to gain new and improve existing knowledge in the past twelve weeks through work with prominent experts, lecturers, as well as prominent individuals in the field of gender equality.
In addition to summarizing what has been achieved in the last three months, this seminar will give participants the opportunity to hear and work with one of the most recognized and prominent women involved in mentoring and how knowledge can be shared. Participants will be better acquainted with the mentoring process itself and mentoring tools.
The final part of the seminar will be dedicated to the evaluation of what was done during all twelve online educational seminars that were conducted in the period from September 9th to November 24th.
Educational seminars are organized by the Belgrade Fund for Political Excellence within the Joint Regional Program "Dialogue for the Future: Improving Dialogue and Social Cohesion in / between Bosnia and Herzegovina, Montenegro and the Republic of Serbia", conducted by UNDP, UNICEF and UNESCO, and funded by the UN Peace-building Fund (UN PBF).