For more women in decision making: meeting with local institutions in Novi Pazar
August 31, 2018 10:00 am | September 1, 2018 04:00 pm
Cultural center
Novi Pazar, Serbia
Kulturni centar Novi Pazar, Stevana Nemanje, Novi Pazar, Serbia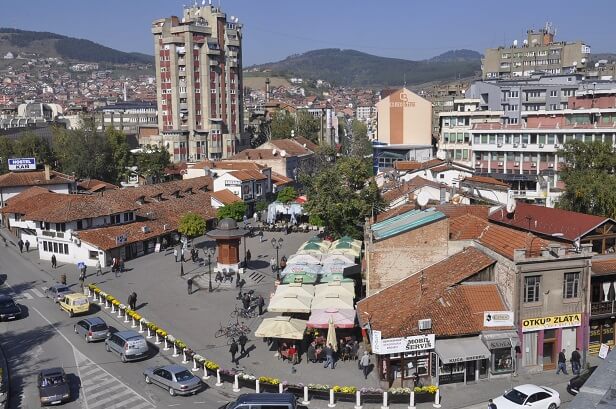 Belgrade Fund for Political Excellence in cooperation with Commissioner for Protection of Equality, and with the financial support of the Embassy of the Kingdom of Netherlands within the MATRA program continues with the realisation of the project "For More Women in Decision Making".
This Friday and Saturday (31 August – 1 September) we are in Novi Pazar, at two round tables – with representatives of local authorities, as well as women politicians representing local political parties.
We will consider the importance of gender equality at the local level, but also the ways and examples of good practice of organising women in politics and in political bodies. On this occasion will be also the importance of women's participation in local self-government bodies and the role of local gender equality mechanisms, as well as potential allies that women in politics can find at the local level. Finally, there will be an open discussion of the current situation and future steps for the promotion of gender equality in Novi Pazar. On the second day, local politicians from different political parties will have the opportunity to get acquainted with the basic concepts in the field of gender equality, to exchange experiences with experienced politicians from the world of politics, as well as to discuss forms of establishing cooperation with the non-governmental sector at the local level.
We expect this project to contribute to a better understanding of the contribution and importance of women's participation in political decision-making in Serbia, as well as the difficulties and problems they face. Also, a constructive dialogue at the level of local communities, as well as the transfer of good practices for the activation of women, can contribute to improving equality and democratization of the society in Serbia at the level at which these values are at the greatest challenge.
In the organisation of the round table, BFPE has great support from both the institutions of the Commissioner for the Protection of Equality, the city of Novi Pazar, and numerous alumnae of BFPE programs from this city, who we thank wholeheartedly!