As part of the regional program "Dialogue for the Future", a dialogue was held on Thursday, December 24th, 2020, with the Minister of Human and Minority Rights and Social Dialogue, Gordana Comic. Due to the unfavorable epidemiological situation, the dialogue was held via the "Zoom" platform.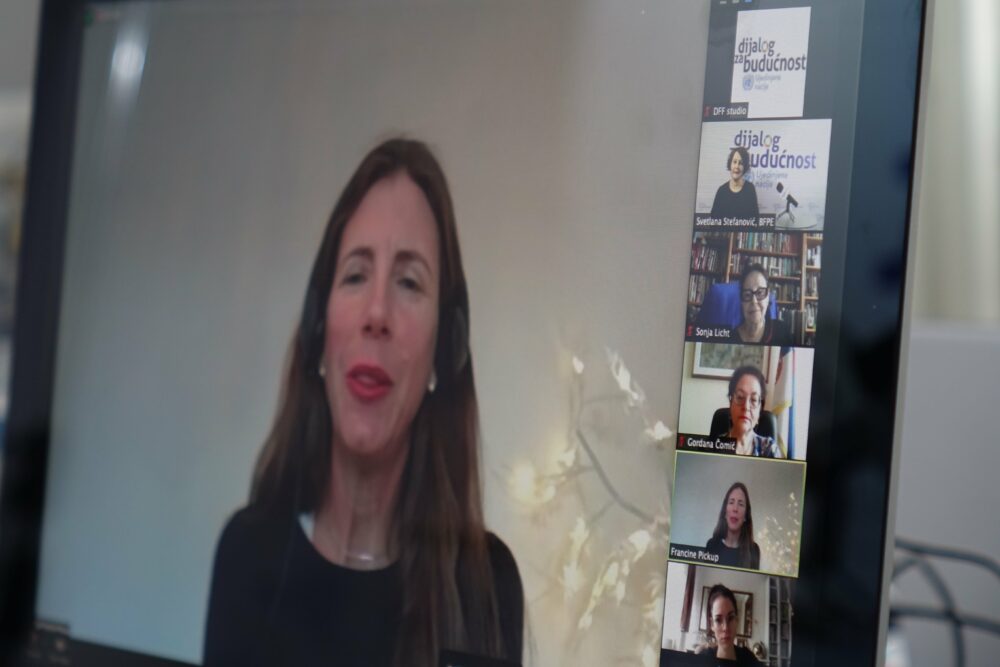 Francine Pickup, Resident Representative of the United Nations Development Program in Serbia (UNDP Serbia), gave an introductory speech.
Participants in educational seminars within the "Dialogue for the Future" in 2019 and 2020, presented plans, specific problems that women are facing in Serbia, but also potential solutions to these problems to Minister Comic, which they came to through consultative meetings with experts.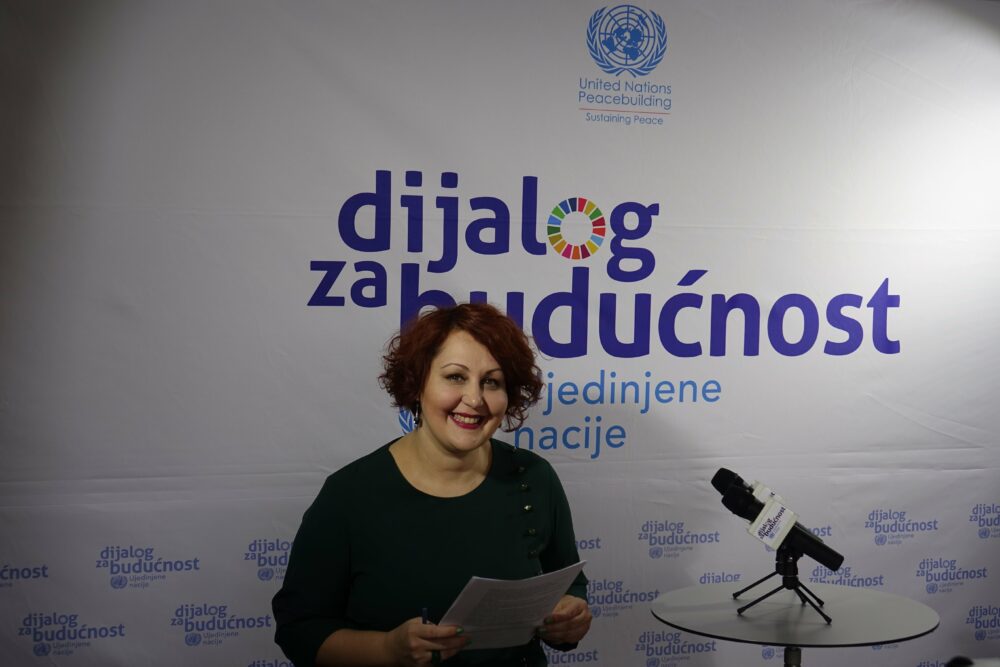 Participants presented proposed solutions regarding the employment of young women, discrimination against women and social cohesion, entrepreneurship as a basis for development, women's leadership in the context of social cohesion and mentoring as ways to invest in the future.
The joint regional program "Dialogue for the Future: Improving Dialogue and Social Cohesion in / between Bosnia and Herzegovina, Montenegro and the Republic of Serbia" is implemented by UNDP, UNICEF and UNESCO and funded by the UN Peacebuilding Fund (UN PBF).