Conference of women parliamentarians from Southeast Europe was held in Belgrade
Women present a invaluable resource for any society, without whom there can be no development or progress. In our country, work of the Women's Parliamentary Network has made it possible that there are 84 women MPs sitting in the National Assembly today, placing Serbia in fifth place in Europe and 23rd in the world.
Speaker Maja Gojkovic has said that the Assembly considers as important goals strengthening of women and promoting gender equality important goals while recalling that in 2000, Parliament was only 20 MPs, but today they are 84, more than a third of the total number of representatives.
13 delegations and several hundred women MPs attending the conference came to express their solidarity and the common need for a European perspective when discussing gender equality and the necessity of greater presence of women in public, political and economic life.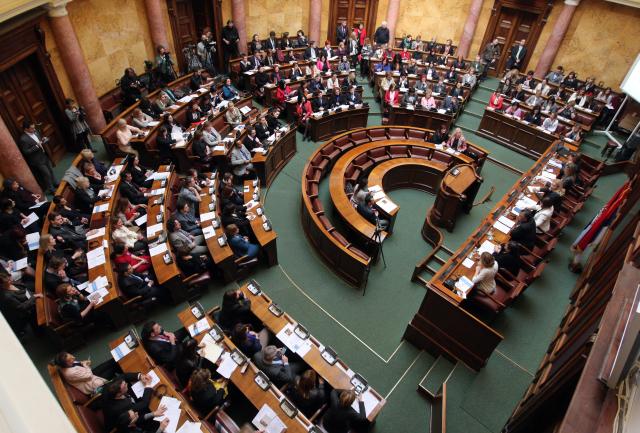 "We expect that the results of the conference are to provide answers to important questions – what are we as supposed to do in our parliaments in order to improve our position and to be more present in the public life of our country, and what Women Parliamentary Network can actually do", concluded Gojkovic.
Deputy Prime Minister and President of the Govt. of Serbia Coordinating Body for Gender Equality Zorana Mihajlovic said that there can be no development or progress without women playing a significant role.
Citing the booklet on gender equality, Mihajlovic told: "You are mistaken if you think that we will be mere decoration".
Mihajlovic stressed that women will no longer sit in the corner, but are ready to take their lives into their hands, and proceed fast as possible in all directions related to gender equality.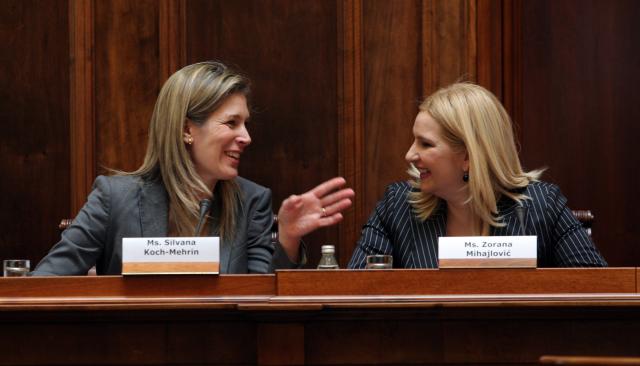 As she explained, much has been done, but there is still a lot of work, as women in Serbia remain marginalized, more than half of them being unemployed, facing obstacles in their careers, and are often victims of domestic and partner violence. "All this makes this conference one of those crucial moments when we can reach an agreement to move faster towards achieving our goals," said Mihajlovic.
President of the Belgrade Fund for Political Excellence Sonja Licht said that word describes a set of solidarity. She pointed out that she feels particularly proud that the conference is held, and the idea came from the Women's Parliamentary Network.
"I am proud that they all recognize how important it is to emphasize on every step of the process that women are a resource of every society and that especially in the times we live in, with many problems, they present a resource that should not be marginalized," concluded Licht.