The Belgrade Fund for Political Excellence has organized a seminar for representatives of three working groups of the National Convention on the European Union in Sabac from September 30 to October 1. The topic of the seminar was "Serbia's environmental priorities in the context of Agenda 2030".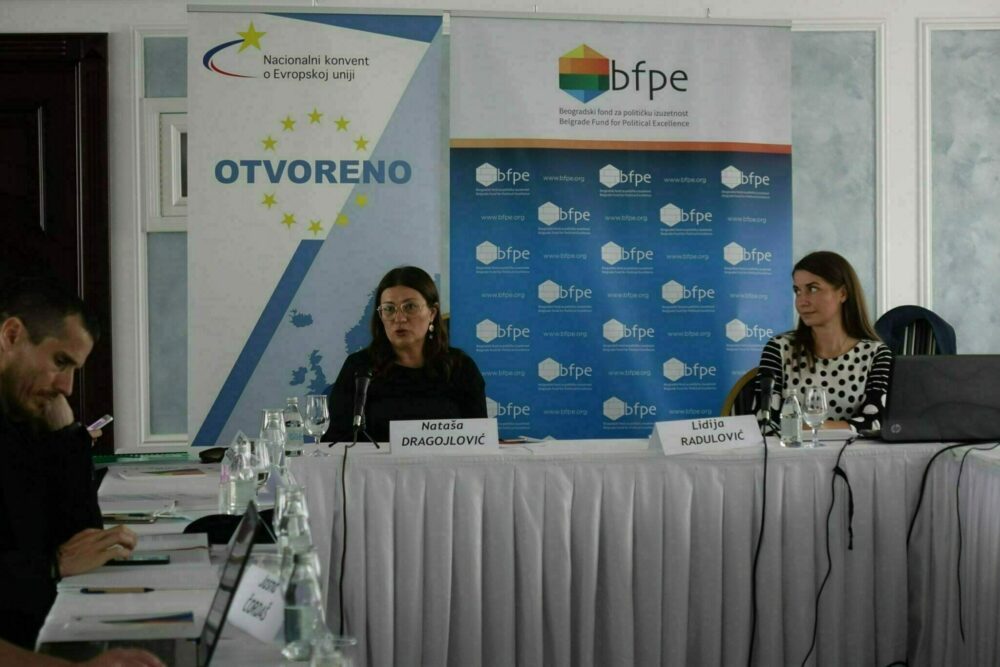 At the very beginning, Natasa Dragojlovic, coordinator of the National Convention on the EU, addressed the participants, emphasizing the interconnectivity between the Sustainable Development Goals (COR) from the 2030 Agenda and the tasks that the EU sets before Serbia within the accession negotiations.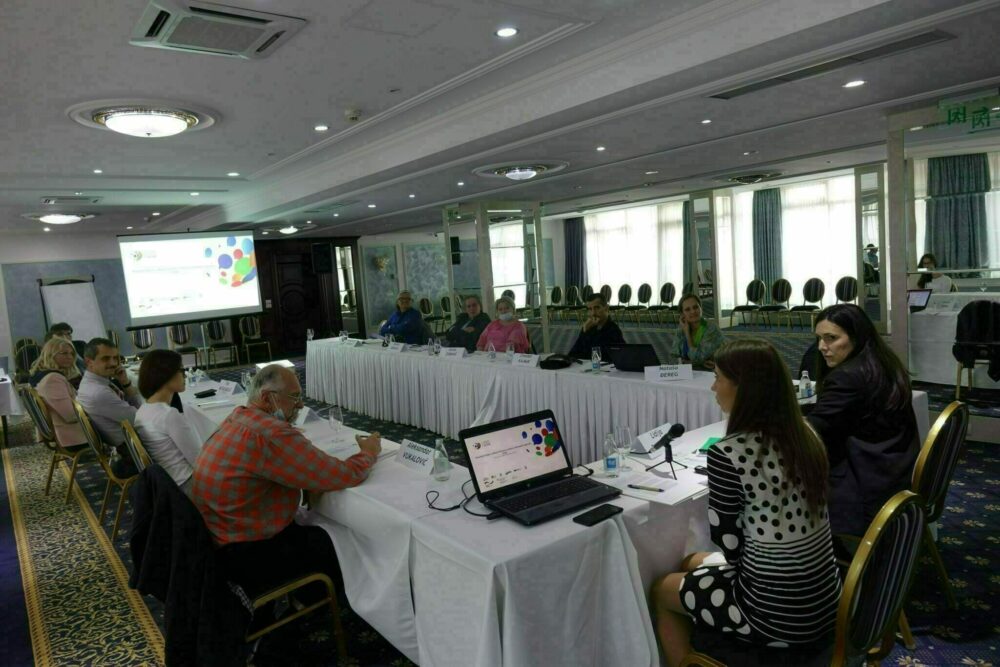 After that, Natasa Gligorijevic, coordinator of the Intersectoral Group for Sustainable Development Goals of NCEU and Lidija Radulovic, program coordinator of BFPE and working group 15 of NCEU, reviewed the state of the environment in Serbia in the context of Sustainable Development Goals. In this part of the seminar, the participants were introduced to the project "SDGs for All", as well as the "Voluntary National Review of the Republic of Serbia on the Implementation of the 2030 Agenda for Sustainable Development".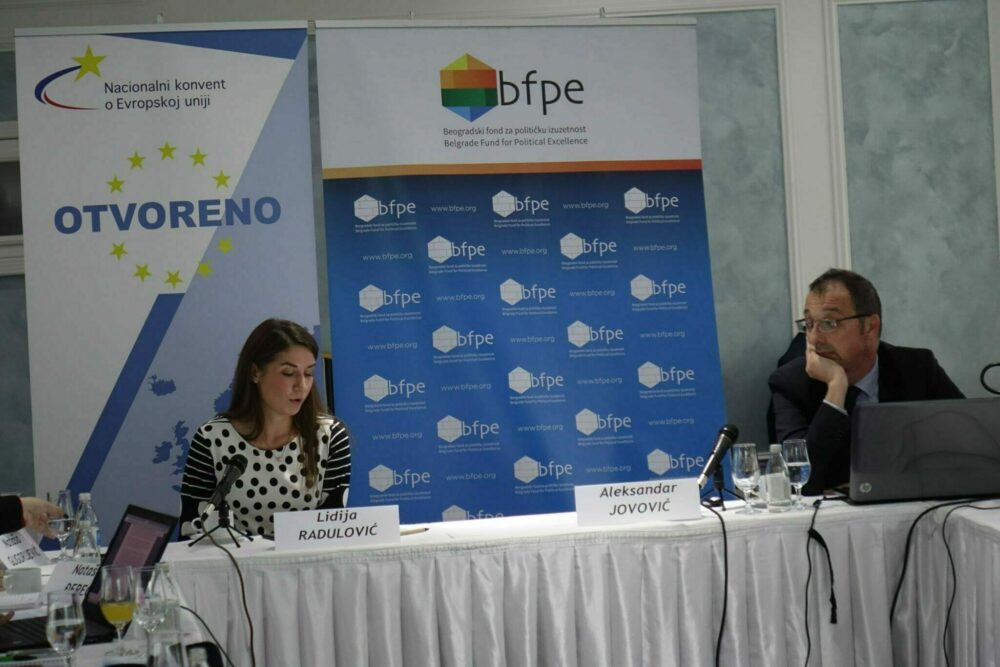 At the end of the first day, the participants had the opportunity to discuss with the professor of the Faculty of Mechanical Engineering, Aleksandar Jovovic, about the impact of non-renewable and renewable energy sources on climate change in the light of the 2030 Agenda.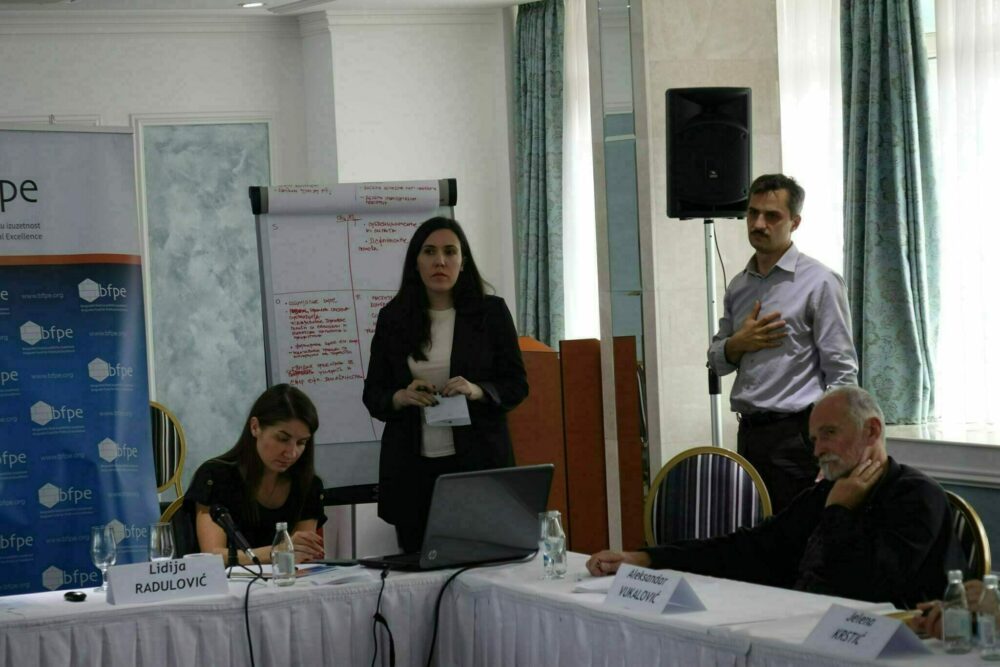 The entire second day of the seminar was dedicated to consultations with participants on the biggest problems and main priorities of Serbia in the field of energy and environmental protection. The specific topics on which the dialogue was conducted were:
Clean water and sanitation (SDG 6);
Affordable and clean energy (SDG 7);
Sustainable cities and communities (SDG 11);
Responsible consumption and production (SDG 12);
Climate action (SDG 13);
Life below water (SDG 14);
Life on land (SDG 15).
The seminar was held within the project "SDGs for All", which BFPE is implementing in partnership with the Belgrade Open School (BOS), with the support of the governments of the Swiss Confederation and the Federal Republic of Germany. The project is dedicated to the affirmation of the Sustainable Development Goals defined in the strategic documents of the United Nations (UN) and the creation of a platform for society-wide dialogue on sustainable development with 4 other CSOs (Center for Advanced Economic Studies, Center for Democracy Foundation, Divac foundation and Timok Youth Center).