Among many issues, including draft laws – one on the Protection and Sustainable Usage of Fishing Stock and other on Exploitation of Meteorological Satellites – the Committee adopted the proposal for the second public hearing on the topic of industrial waste management in Serbia which is to be held on 1 December 2014.
Representatives of the Young Researchers of Serbia and the Belgrade Fund for Political Excellence (BFPE) participated in the work of the Committee as official representatives of the established "Green Chair" mechanism.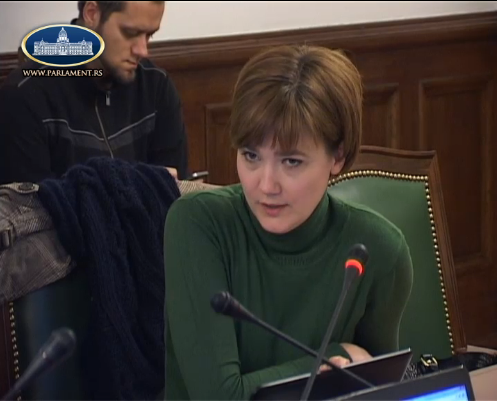 BFPE representative Ms. Valentina Djureta invited Committee members to take part in the activities of the informal Green Parliamentary Group, which is currently being established.
Read the full report (in Serbian) at:
http://www.parlament.rs/Sedma_sednica_Odbora_za_za%C5%A1titu_%C5%BEivotne_sredine_.23274.941.html