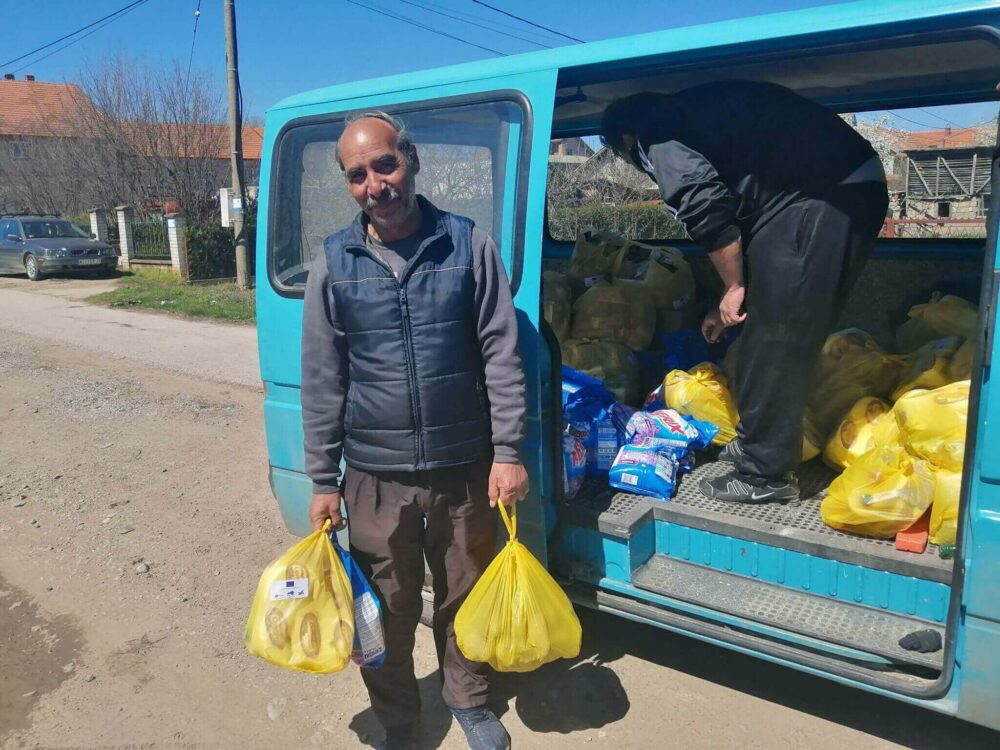 At a time when the whole world is struggling with the COVID-19 pandemic, we believe that it is crucial to emphasize the importance of solidarity, both as individuals and as civil society organizations. In these difficult times, we must not forget the most vulnerable groups.
Belgrade Fund for Political Excellence, together with its partners the League of Roma and the Municipality of Niška Banja distributed yesterday, 40 packages of food and hygiene products to the most vulnerable Roma families in the territory of Niška Banja Municipality, beneficiaries of the project "Establishing housing and financial autonomy of returnees and internally displaced persons through local cooperation ", supported by the Delegation of the European Union to Serbia.
These days we have heard about many solidarity actions across Serbia, and we hope to see the end of the pandemic in that spirit. We hope that our humble assistance will continue the chain of solidarity and further motivate other organizations and individuals to help and support those who most need help at this time.