4th European Young Leaders Forum – Creating Perspectives for the Young Generation – 2016
September 8, 2016 09:00 am | September 11, 2016 10:00 am
Cultural Centre Grad
Belgrade, Serbia
KC Grad, Braće Krsmanović, Belgrade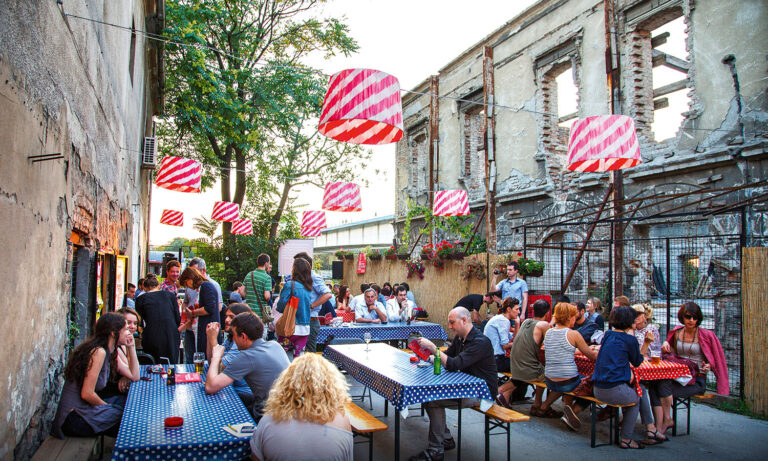 One of the key challenges of the countries of the Balkans is a lack of good, trustworthy and efficient governance. Institutions are perceived as corrupt. 20% of the population is unemployed with no improvement in sight. Civil society is weak with the majority of the few nonprofits being supported by international donors.
This myriad of deeply rooted systemic challenges has led to an exodus of people to seek better opportunities for themselves and their families elsewhere in Europe. As difficult as it might seem to resolve this bleak situation, there are examples that give rise to a more optimistic outlook. For example, Georgia faced similar challenges a decade ago and has since successfully improved governance.
In the Balkans, entrepreneurship is gaining traction and technological solutions open new pathways to solve chronic problems. Nevertheless, the region is still often lacking the frameworks to foster innovation and enable business development. Governments need to better respond to the talent and entrepreneurism in the region which will create jobs and opportunities. By bringing decision-makers from the region and Europe to the European Young Leaders Forum in Belgrade, we will explore and promote promising practices and approaches to improve the governance structures in Serbia and the region.
About the 4th European Young Leaders Forum
The Forum's goals are threefold: Learn, Share, and Act. In thematic sessions and panel discussions we will develop an in-depth understanding of the current situation in the Balkans. These insights are complemented by site visits and content workshops in the field. Lastly, we want to inspire action. For this we will conduct a flexible, implementation-focused impact session with a local partner organization, giving the participants a unique opportunity to immediately transform their learnings into concrete actions and commitments.
Over the course of two-and-a-half days, the European Young Leaders Forum brings together 45 decision-makers from Europe, split evenly between the Balkan region and the rest of Europe, with backgrounds in business, nonprofit, and administration, who are – or have the potential to be – proven changemakers.
http://www.bmw-stiftung.de/en/4th-european-young-leaders-forum/