Public presentation by Ute Ibrahimi, the first alpinist from Kosovo who climbed Mount Everest
November 16, 2017 07:00 pm | November 16, 2017 09:00 am
Center for Cultural Decontamination
Belgrade, Serbia
Birčaninova 21, Belgrade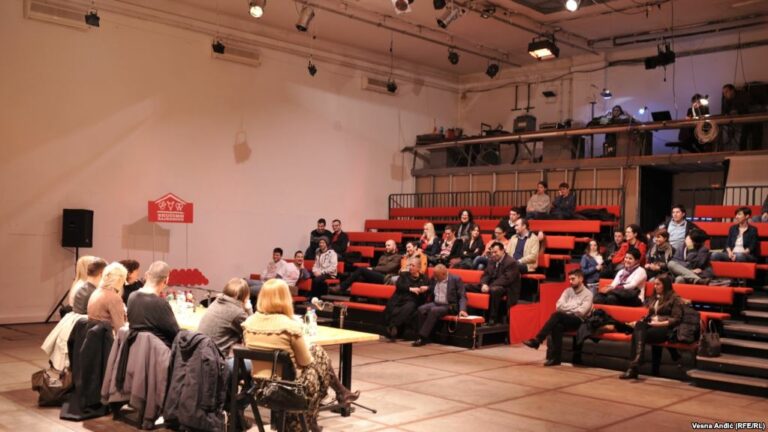 The Belgrade Fund for Political Excellence is pleased to invite you on Thursday, November 16 at 7 pm to the Center for Cultural Decontamination, Bircaninova 21, Belgrade, to be part of the public presentation by Uta Ibrahimi, who successfully climbed the Mont Everest on May 22, 2017.
Have you ever wondered what it is like to be the top of the world?
What happens to your body at a height of 8,848m?
What was needed to achieve such an accomplishment?
Take the advantage of this unique opportunity to learn more about the idea, the decision, the dilemma, preparation, all the way to realization of the dream, from alpine climber Uta Ibrahimi and moderator Goran Ferlan, famous Serbian alpinist and marathon runner.
This public presentation is held as part of the project "Changing Minds: Trust through Innovation" conducted by the Belgrade Fund for Political Excellence in cooperation with the "Democracy for Development" Institute from Prishtina, Transconflict from Belgrade and NGO Aktiv from Kosovska Mitrovica, supported by the European Union.