Financial models for energy efficiency in the construction industry
December 3, 2015 11:30 am | December 3, 2015 02:00 pm
Narodna skupština Republike Srbije, zeleni salon

Narodna skupština Republike Srbije, Trg Nikole Pašića, Belgrade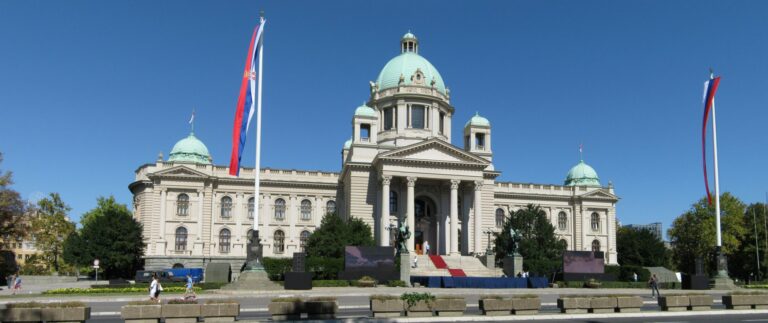 In the organization of the Parliamentary Forum for Energy Policy in Serbia, on Thursday, December 3 from 11:30 am to 2 pm, in the green salon of the Serbian Parliament will debate on which are the preferred financial models for achieving energy efficiency in the construction industry. The discussion on this important topic will be opened by,
Dr Aleksandra Tomic, President of the Parliamentary Forum for Energy Policy in Serbia (PFEPS),
Veroljub Arsic, President of the Committee on Finance, State Budget and Control of Public Spending and member of the PFEPS, who will moderate the discussion,
Radojko Obradovic, Special Advisor to the Minister of Construction, Transport and Infrastructure, and
Sigmund Mueller, Director of GIZ for Serbia.
This will be followed by the experts of the Buildings Performance Institute Europe (BPIE) Dan Staniaszek (on available European funds) and presentation of the results of research conducted in the framework of the Group for Development policy of the Faculty of Economics, Finance and Administration – FEFA, Milos Eric and Mihajlo Babin.
The work of the Parliamentary Forum is primarily supported the GIZ, and assisted by BFPE – either through direct involvement of MPs and delegates in its activities, or through the management of the working group 15 ("Energy") of the National Convent for Serbia's Accession to the EU.