"Green Chair" meeting takes place in the National Assembly on 24 June!
June 24, 2014 10:30 am | June 24, 2014 03:00 pm
Mala plenarna sala Narodne skupštine u Kralja Milana
Belgrade, Serbia
Narodna skupština Republike Srbije, Trg Nikole Pašića, Belgrade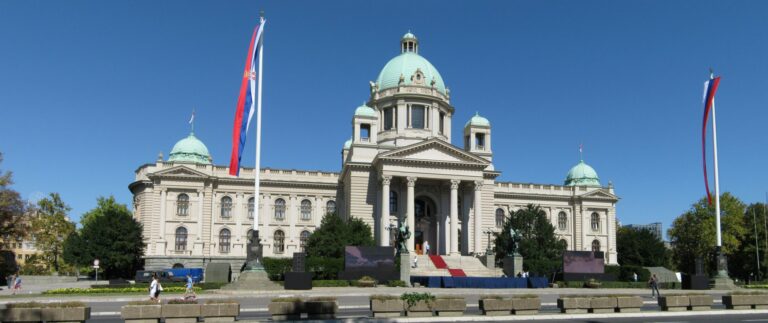 The Green Chair Coalition (GCC) was formed by seven NGOs involved in environmental issues (Belgrade Fund for Political Excellence, Belgrade Open School, Center for Modern Skills, Environment Engineer Group, European Movement in Serbia, GM Optimist, and Young Researchers of Serbia).
The idea behind the GCC was to introduce a new institutional mechanism in the Committee for Environmental Protection (Committee) of the National Assembly of the Republic of Serbia used by NGOs, dealing with the wide spectrum of environmental topics, to participate in the work of the Committee.
The "Green Chair" currently presents the only functional mechanism that enables public participation in the decision-making process related to environmental issues. It consists of over 40 interested NGOs that are regularly informed, invited and taking part in the activities of the Committee, both the sittings as well as public hearings. The "Green Chair" was officially introduced on World Environment Day 5 June 2013 and since become the integral part of the Committee's work, where NGOs have been present at 15 sittings and 5 public hearings organized by the Committee.
The aim of the joint meeting which will be held in the National Assembly of the Republic of Serbia on 24 June is to for the first time gather NGOs already included in the GCC all interested to join in at the same time connecting them with members of the Committee as well as other MPs interested in environmental issues, and other relevant stakeholders. By focusing on the previous activities and cooperation between the Committee and GCC new and improved models of cooperation can be developed. Gathering all interested NGOs would strengthen their capacity, improve communication within the GCC as well as with broader public at the same time ensure long-lasting, good coordination and collaboration within the coalition.