Serbia and NATO: Partners for Security in Novi Pazar
May 12, 2018 10:00 am | May 11, 2018 12:00 pm

Novi Pazar
Novi Pazar, Serbia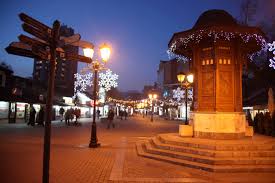 On Friday, 11 May, we are organizing another round-table dedicated to discussing various aspects of the cooperation between the Republic of Serbia and NATO in a geopolitical context that has changed and is still changing.
With us will be representatives of the Ministry of Foreign Affairs of the Republic of Serbia and the NATO Military Liaison Office. The introductory and welcoming word will be hosted by the Executive Director of our partner organization Urban-In, Sead Biberović and BFPE Program Coordinator Đorđe Popović.
Some of the issues to be considered are:
How does the reform and transformation of the armed forces affect the local community?
Can cooperation between Serbia and NATO have positive effects on defense industry?
What are the possibilities for cooperation with universities in Serbia, through different NATO programs?
We invited friends, partners and colleagues, part of the community of those interested active in the region of Novi Pazar.
This event is being organized within the project supported by the Ministry of Foreign Affairs of the Kingdom of the Netherlands.