The Balkans in Europe's Future: A Focus on Serbia
February 20, 2013 01:00 pm | February 20, 2013 01:00 pm
Robert Bosch Stiftung Berlin
Berlin, Germany
Robert Bosch Stiftung Berlin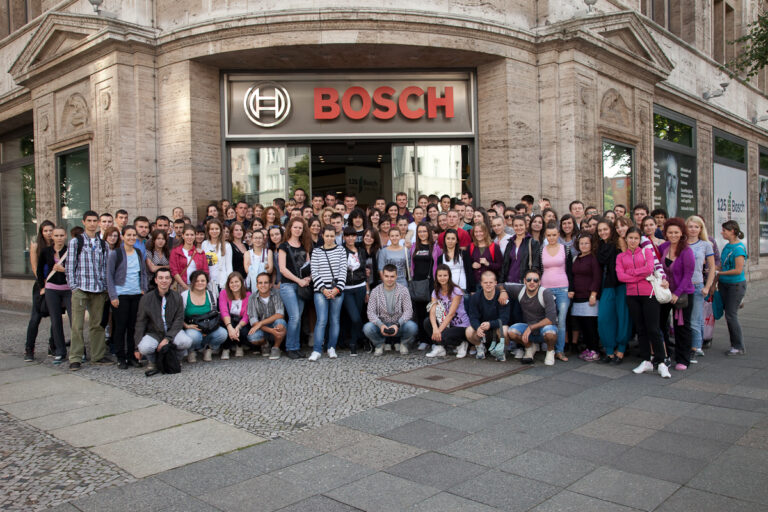 The Belgrade Fund for Political Excellence, the Robert Bosch Stiftung, and the European Fund for the Balkans are organizing the conference The Balkans in Europe's Future: A Focus on Serbia. The conference will be held on 20-21 February 2013 at the Robert Bosch Stiftung premises in Berlin.
Almost exactly a year ago, a week after Serbia was granted candidate status for EU membership, a similar event entitled "Serbia and the European Union: Which Way Forward?" was organized by two of the same partners. Many questions were opened, many challenges addressed. On this occasion, the organizers agreed to continue this fruitful dialogue.
The conference The Balkans in Europe's Future: A Focus on Serbia will be held just few days before the European Council decides whether Serbia will be given a date for opening accession negotiations. It aims to gather some of the key decision-makers from Germany, Serbia, and the Balkans engaged in European affairs to address the major issues and challenges of the European future of the Western Balkans with a special emphasis on Serbia. Serbian and regional Government officials, Members of Parliament, and experts will present their views on the significance of European integration for democratic development, and exchange arguments with their German colleagues. At the opening of the Conference, the key-note speech will be delivered by Mr. Aleksandar Vučić, the First Deputy Prime Minister and Minister of Defense of the Government of Serbia.
The conference will address reform processes in four key domains: European integration, economic transition and development, political institution building, and the future of the Western Balkan region from the perspective of today's youth. As a civil society initiative, the conference invites decision-makers who have shaped the hitherto progress of the region's European integration to discuss the current challenges and address the future of the process and its impact on further reforms.