On October 10th, in the conference room of the Pirot District Chamber of Commerce, a roundtable discussion on "Foreign Direct Investments – Opportunity or Challenge for the Local Business Community" was organized by the Foundation BFPE for a Responsible Society with the support of the Center for International Private Enterprise (CIPE).
The discussion topic centered around identifying opportunities and challenges for the local business community and providing recommendations for improving the position of domestic enterprises.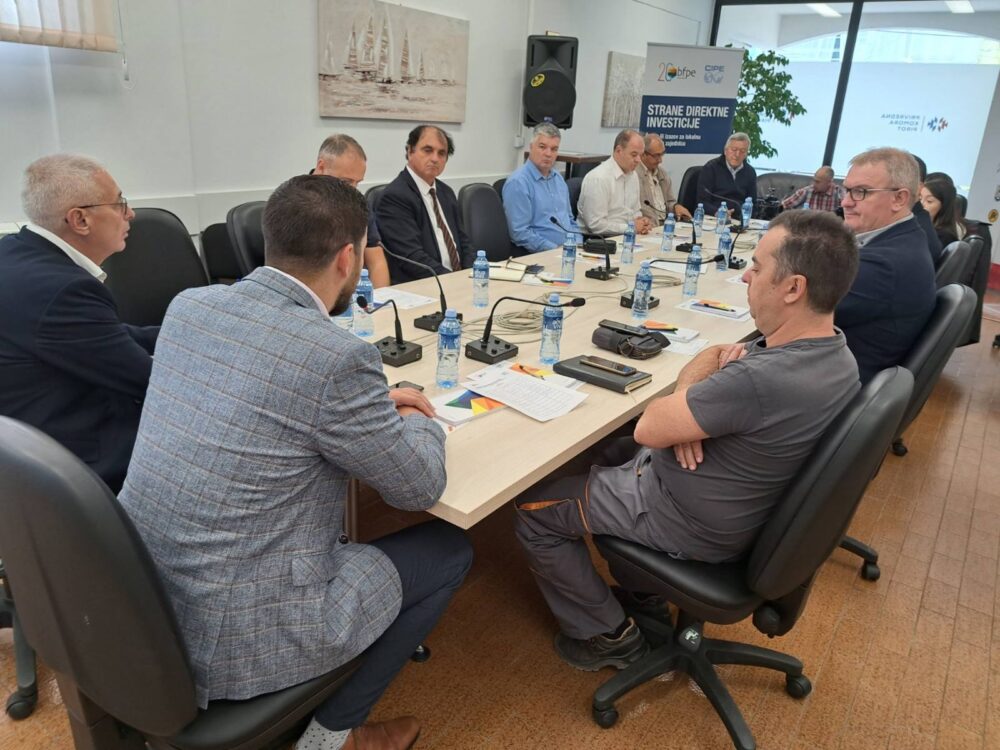 The goal of the roundtable was to engage in conversation with representatives of the business environment to draw conclusions about how foreign direct investments impact the local business community (positively or negatively), what the needs of domestic economic entities must be met to make their position vis-à-vis foreign companies present locally beneficial for domestic entrepreneurs, and how to overcome challenges arising from the operations of foreign companies at the local level.
Foundation BFPE is conducting a project aimed at reassessing the impact of foreign direct investments and foreign companies on the business community in Serbia, with a particular focus on the local level. The project's objective is to map the needs and challenges and examine and define the impact that foreign direct investments have on the Serbian economy as a whole, as well as on specific economic entities in Serbia, including small and medium-sized enterprises and large economic systems.