On Thursday, December 15, Women's Leadership Academy presented its program and capacities to delegation of women politicians from Tajikistan during their visit to Serbia organized by the OSCE.
The presentation of Women's Leadership Academy activities took place at the OSCE Mission in Serbia Headquarters. The Tajik delegation believes that the Academy is an international example of good practice for empowering the women for political engagement, and they are looking forward to cooperating with Academy and its experts in the future. School for women political leaders is to be opened in Tajikistan in 2017 and women politicians from this country were happy to invite the Academy experts to help them with initiation of similar program in their own country.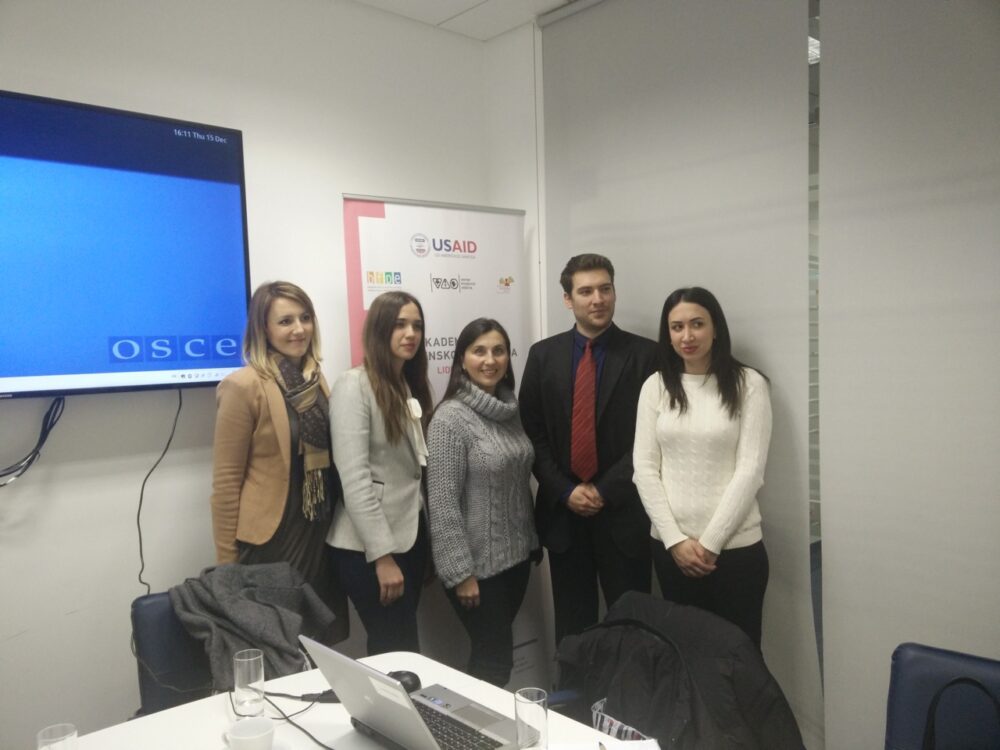 Debate and exchange of experiences between Tajik delegation and Women's Leadership Academy team and alumnae was very lively, and despite the language and cultural differences, there were a lot of similarities and common issues between two groups. Both the Academy team and alumnae are looking forward to a next opportunity for dissemination of know-how and lessons learned, as well as international cooperation.