Representatives of 10 different political parties present in the National Assembly took part in the training (the Serbian Progressive Party, the Socialist Party of Serbia, the Democratic Party, the Social Democratic Party, the Social Democratic Party of Serbia, Enough is Enough, the League of Social Democrats of Vojvodina, the Alliance of Vojvodina Hungarians, United Serbia, and the New Party).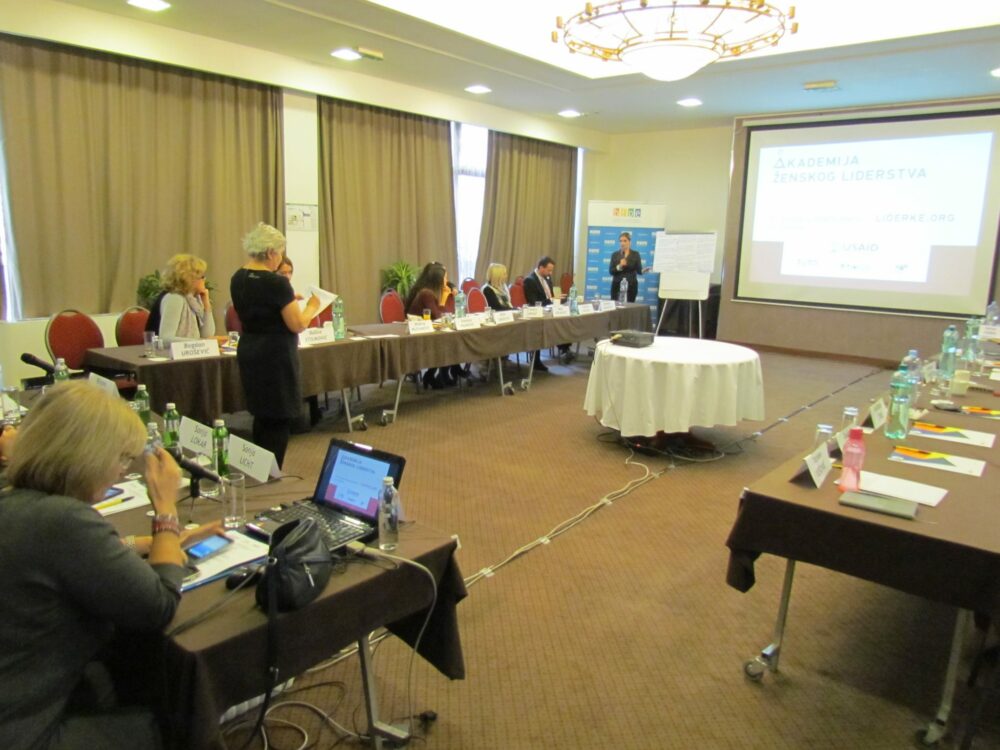 Among the participants we also had state officials, as MPs, provincial deputies (from the Assembly of the Autonomous Province of Vojvodina), executive committees of political parties, chairmen/women of youth and women's party organizations.
A relative novelty: men and women were equally represented in the training.
This allowed our trainers to conduct workshops in groups strictly divided on the basis of sex, which enabled us to study the difference in attitudes of male and female (party/state) officials. Lectures, workshops and discussions were conducted with regard to new legislation on gender equality and how it influenced political parties; the analysis of bodies and institutions which promote or oppose gender equality within the political parties, as well as potential for improvement of existing budget mechanisms.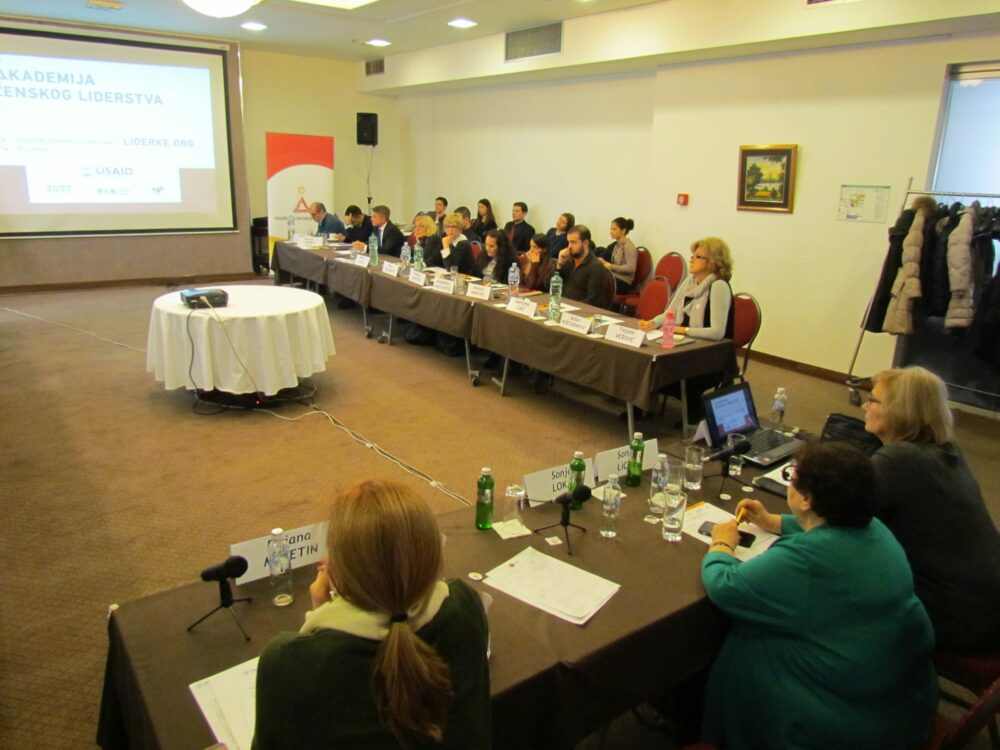 The Academy will strive to continue the good practice of providing useful and thematically focused training for decision makers in the political parties.