The BFPE Foundation for a Responsible Society and UNICEF Serbia, as part of the project "Breathing for tomorrow: Empowering Youth to Advocate for Clean Air", organized a training to increase the capacity of young people to participate in decision-making processes, at the national and local level, in the field of environmental protection, with a special focus on the issue of air quality. The training was held from July 3 to 6, 2023 in Zrenjanin.
During these four days, participants had the opportunity to gain various knowledge about the functioning of the political system, public advocacy, the planning system of Serbia, Agenda 2030 and the Green Agenda for the Western Balkans, as well as about the main challenges related to climate change and air quality in Serbia.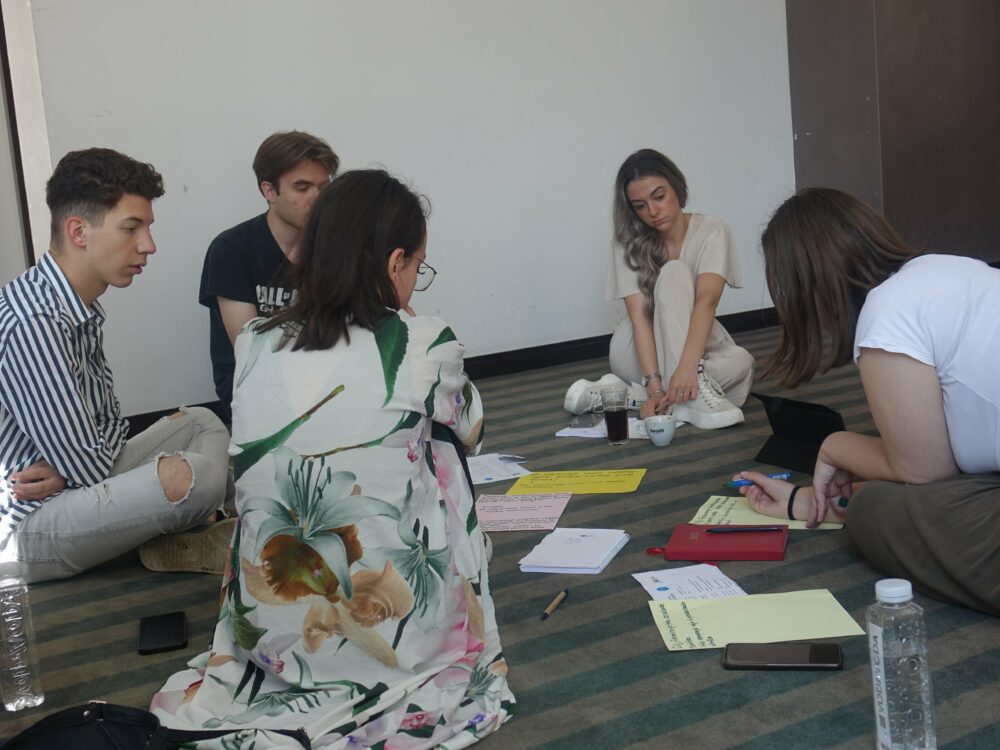 The aim of the training was also to network representatives of five relevant mechanisms for youth participation in the work of institutions/organizations (UNICEF Youth Advisory Board, UNICEF Youth4Air ambassadors, UNCT Serbia's Youth Advisory Group, Young Commissioners for the Protection of Equality, Panel of Young Defenders of Citizens).
Attendees had the opportunity to participate in discussions with lecturers and to acquire the necessary skills for more active involvement in their communities and encouraging their peers to get involved in socio-political processes in the field of environmental protection.