From June 30 to July 2, the third in a series of educational seminars within the United Nations regional initiative "Youth 4 Inclusion, Equality and Trust" was held at Silver Lake. The Foundation BFPE for a Responsible Society, as a project partner, organizes seminars for members of political parties, representatives of state institutions, as well as community leaders.
The topic of the seminar was "Social cohesion – myth or possible reality?". During the first day Sonja Licht, President of the Foundation BFPE for a Responsible Society, had an open discussion with the young participants on whether inclusive societies can ever be achieved. Stefan Vladisavljev, Program Coordinator at the Foundation BFPE for a Responsible Society, then introduced the basic rules of debate and spoke on how to build arguments.
On the second day, Svetlana Stefanović, Executive Director of the Foundation BFPE for a Responsible Society, led interactive exercises on building social cohesion, trust, team spirit and active listening. Oliver Vidojević, a psychiatrist for children at the Institute for Mental Health also spoke to the participants. The day closed with a discussion and sharing of experiences with BFPE alumni Jovana Janković, youth worker, Club for Youth Empowerment 018, and Bogdan Banjac, an independent advisor of the Commissioner for the Protection of Equality.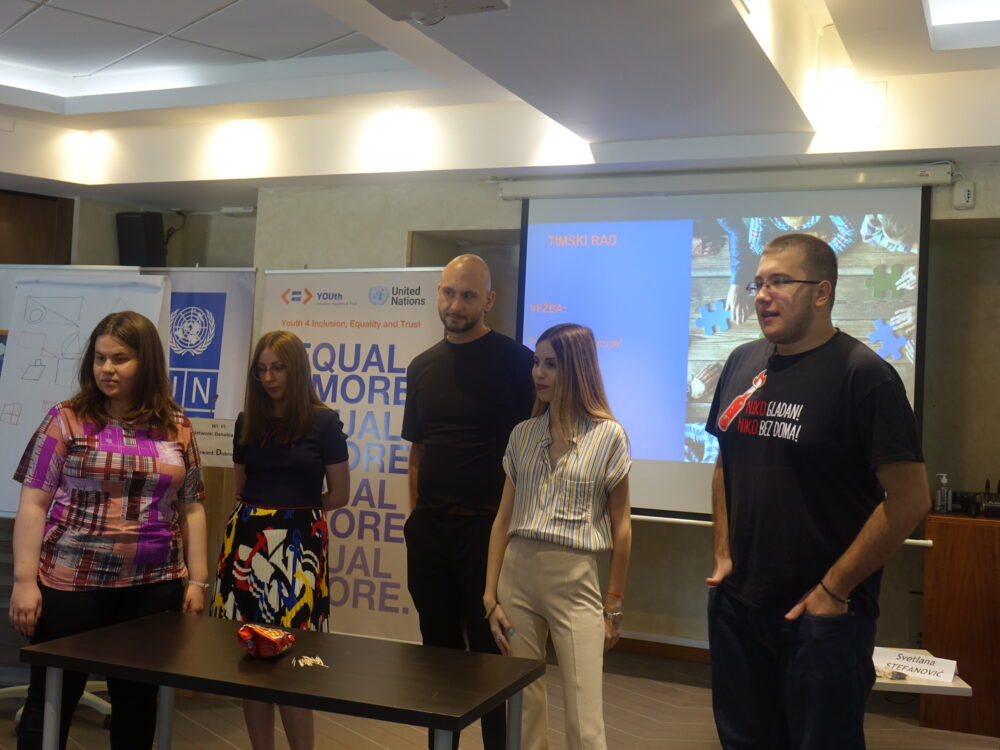 On the third day, participants learned about constructing arguments, which they put into practice through debate simulations. They learned how to set goals through the 'SMART' method and presented the ideas they want to develop within the planned advocacy initiative. This was followed by a certificate awarding ceremony with Svetlana Stefanović and Thomas Jackson, Regional Project Coordinator, UNDP Serbia.
The regional project 'Youth 4 Inclusion, Equality & Trust' is implemented by UNDP Serbia in cooperation with UNFPA, UNESCO and UN Women, with the financial support of the UN Secretary General's Peacebuilding Fund.