On Tuesday, November 9th, a local debate was held in Čačak on the project "From My Town to My Country – How to Ensure Serbia's Development?", organized by the BFPE, with the support of the Deutsche Gesellschaft für Internationale Zusammenarbeit (GIZ).
The local debate gathered representatives of local self-government, civil society organizations, representatives of small and medium enterprises, representatives from educational institutions, and representatives of social institutions.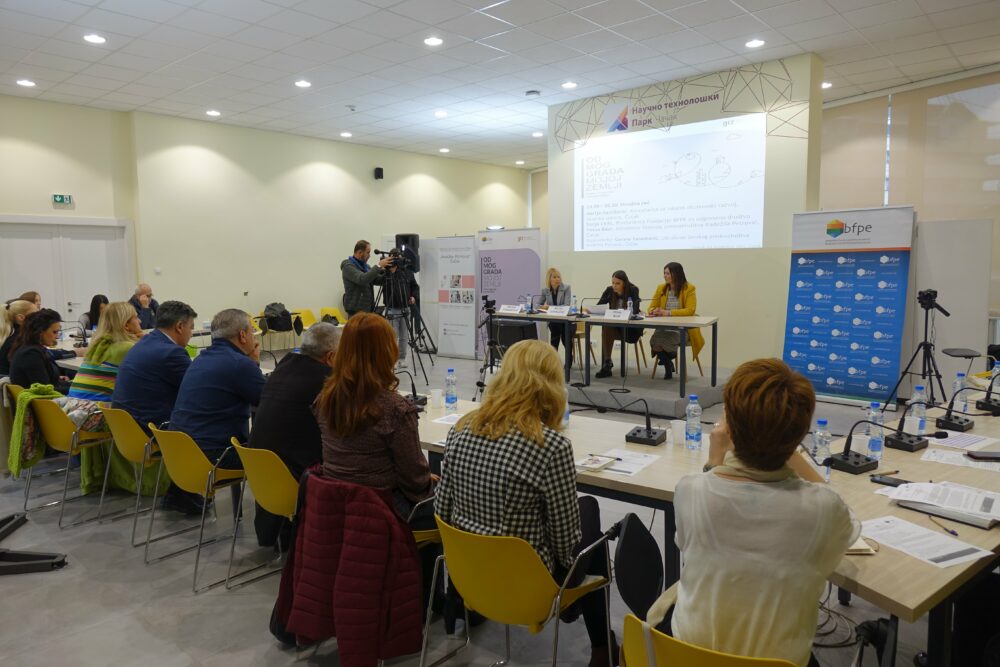 The debate included three parts. The first part referred to the introductory words and addresses of the representative of local administration, Marija Gavrilović, Vesna Baur, president of the Association of businesswomen Nadežda Petrović and Sonja Licht, the president of Foundation BFPE for a Responsible Society. The second part – Development potentials of the city of Čačak, ie, presentation of socio-economic aspects of the city development and examples of good practice in the social and economic aspect of everyday life in the city. In the third part – Gender equality and social cohesion as a prerequisite for local development, members of Association of businesswomen Nadežda Petrović, representative of Center for Social Work, representatives of the civil society organisations, as well as prominent members of the community present at the panel discussed the potentials and benefits that come with greater gender equality in one local government, and society as a whole.
During most of the debate, the participants agreed that the greatest economic potential of Čačak is its agricultural resources. More precisely, fruit growing, as the leading branch of agriculture, and Čačak is the only local municipality in Serbia that has both the Fruit Research Institute and the Department for Fruit Growing in one higher education institution (in this case, the Faculty of Agriculture).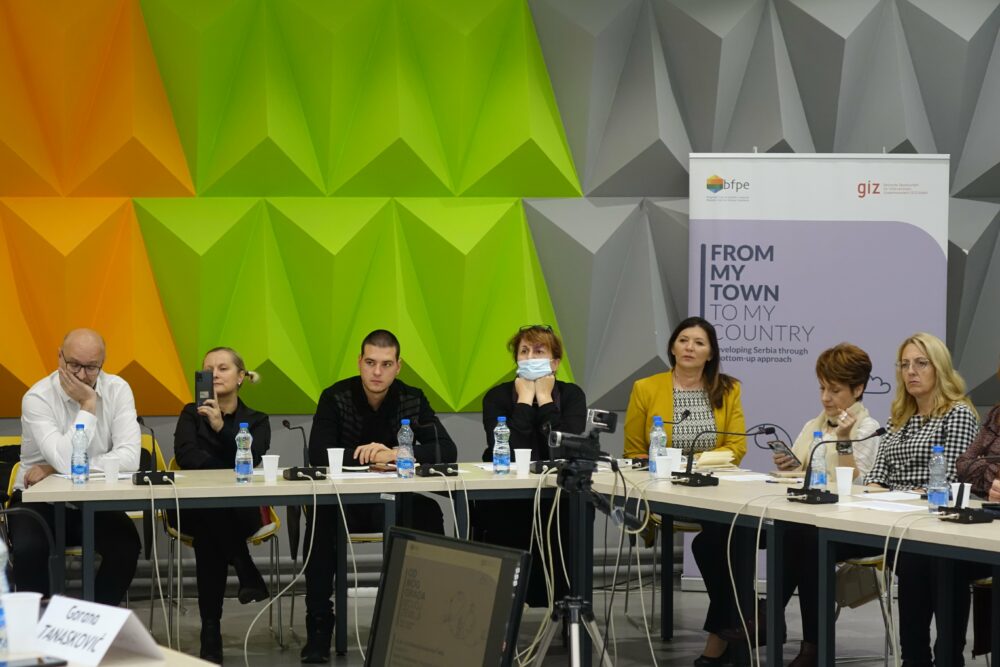 Great potential for the development of the city is its geostrategic position and the fact that there is a highway to Belgrade. It is necessary for the city to work more on its own marketing so that due to its favorable position, it will not only remain a transit zone but also develop its tourist potential. The selection of Čačak as the capital of culture in Serbia in 2023 will encourage a large number of activities suitable for the development of culture and tourism.
The local debate in Čačak was the eighth debate in a row on the development and recognition of local potentials, after Užice, Priboj, Pirot, Zrenjanin, Zaječar, Sombor, and Šabac.