The Belgrade Fund for Political Excellence, with the support of the Canadian Fund for Local Initiatives, organized a consultative meeting on the further work of the local Security Council in the municipality of Priboj.
Priboj is one of the five local self-governments in Serbia where the project "Local communities united against domestic violence" will be implemented.
Members of the Local Security Council were presented with the results of research conducted by the BFPE. From the aspect of local security and safety, Priboj was assessed to be one of the safest communities in the Republic of Serbia.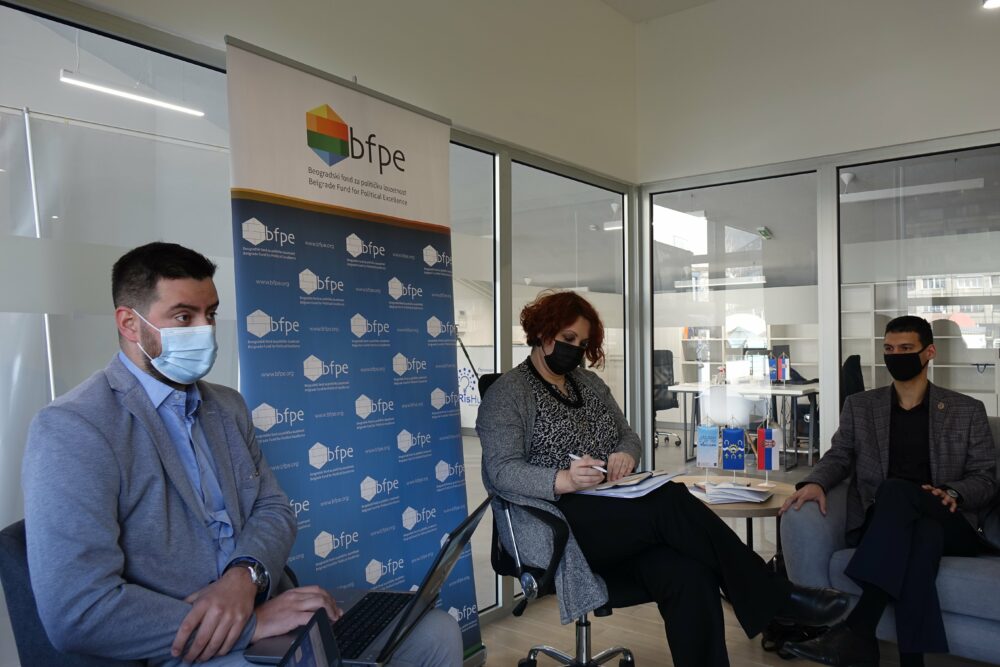 The problem that was noticed in the municipality of Priboj is the increase of domestic violence during the state of emergency in the first half of 2020, a problem also noticed in other units of local self-government. Members of the local security council agreed that continuous education on recognizing various types of violence is necessary, starting from primary school.