The Belgrade Fund for Political Excellence, with the support of The Canada Fund for Local Initiatives, organized consultative meetings on the further work of the Local Security Council in Paracin and Zajecar.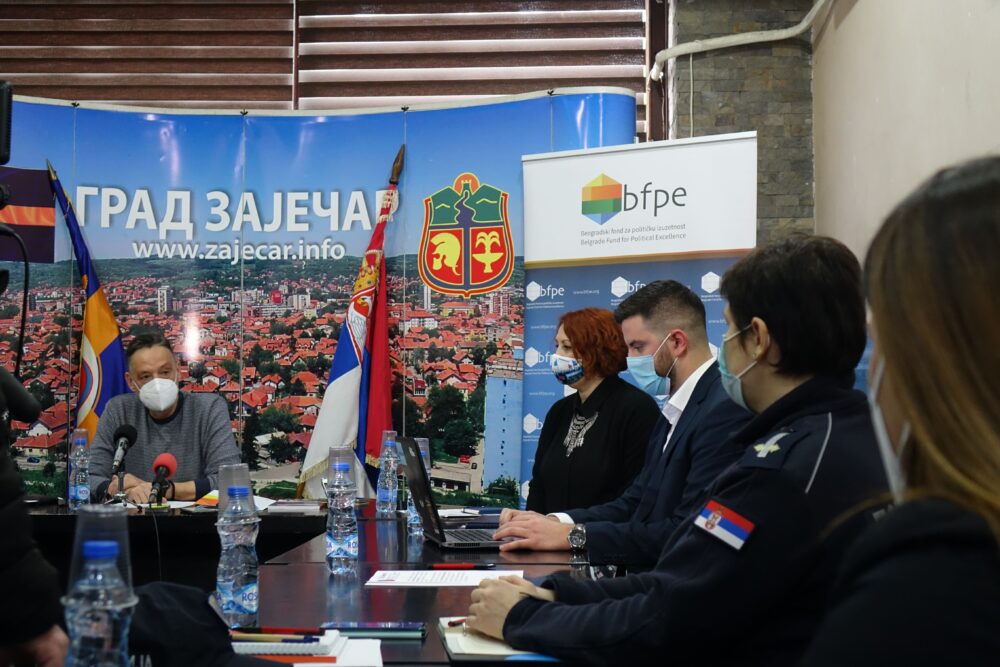 Zajecar and Paracin are two of the five local communities in Serbia, where the project "Local communities united againts domestic violence" will be implemented.
Members of the Local Security Councils were presented with the results of a survey conducted by the BFPE. The problem that was noticed in both local communities is the sudden jump of domestic violence during the lockdown in the first half of 2020, but also the tendency by the victims to not report and thus hide the violence; or that violence is neglected if it is not physical.
"A lot has changed in the last two years. Obviously, this problem has been pushed under the rug for a long time and the escalation of the problem has led to an increase in violence. We will see to it that the Security Council has as many professional people as possible, regarding this topic, which will now be in focus. They have my word that Zajecar will stand firm on this project. I thank you once again because Zajecar was chosen to be a part of this project", said mayor Boško Ničić.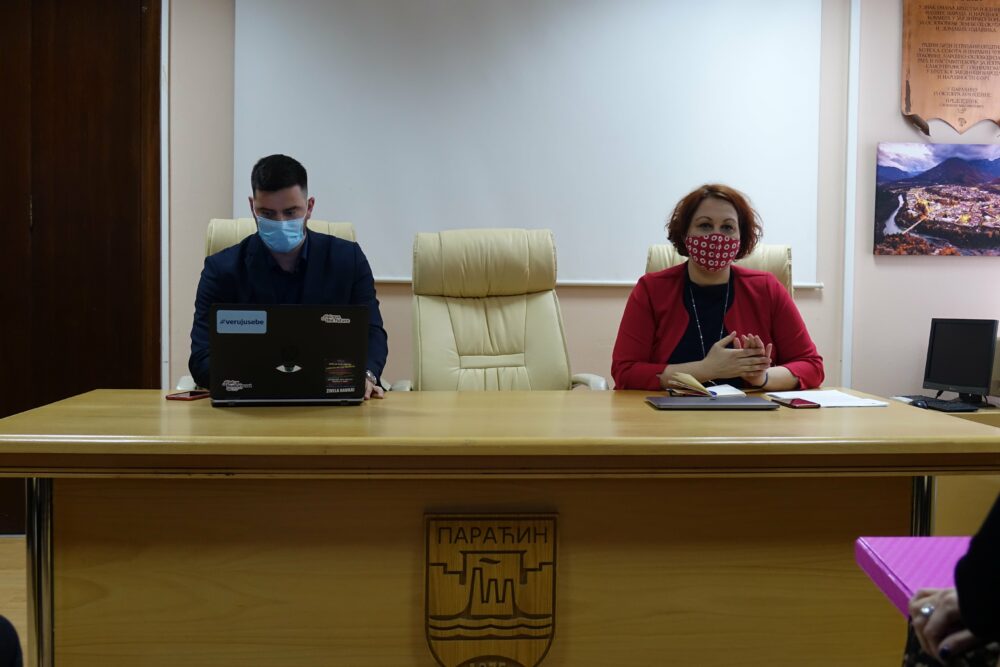 Members of local security councils in both Paracin and Zajecar pointed out that the growth of domestic violence in the past year is a problem facing the whole society, and the team of the Belgrade Fund for Political Excellence stated that they are available to assist and counsel the councils in their fight against and prevention of domestic violence.