– is one of the conclusions from the round table dedicated to the EU's expectations in the Chapters 25 (Science and Research) and 26 (Education and Culture), that was organized on Saturday, April 9 in Novi Sad, in the cooperation with European Movement, chapter Novi Sad.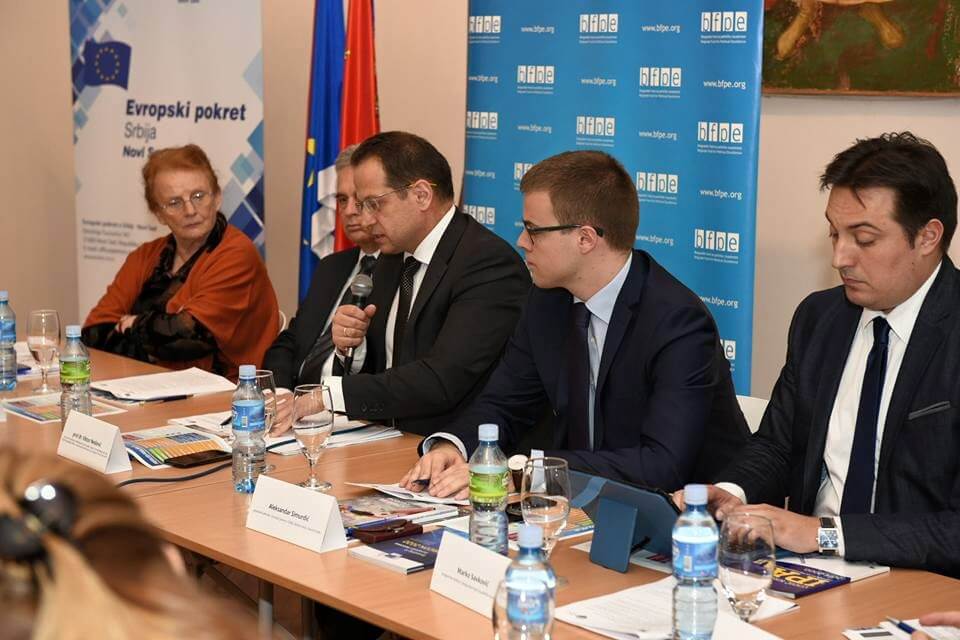 It has became evident that although there is a high degree of compliance between the Ministry of Education as a prime contractor and the stakeholders (academic community, researchers, representatives of civil society organizations which are active in the National Convent) regarding the steps that need to be undertaken with the aim of grater mobility, access to funds, achievement of excellence in the European framework, there is a not insignificant number of inherited and unresolved problems: we are missing the evaluation criteria for the same performance – whether, for example, fact that the University of Belgrade was on the Shanghai list made the University attractive to students from the other countries except those in the region?
The Minister of Education, Mr. Srđan Verbić, has indicated several examples (often trivial) of problems which the Ministry is obliged to resolve, by asking the participants at one point: What is social innovation today? and explaining how, almost exclusively, innovations are considered only in the context of the natural sciences.