On Thursday, October 9th, at the House of the European Union in Vienna, a conference on the topic "Is EU enlargement back on track? Moving towards a democratic and united Europe" was held.

Opening remarks were given by Paul Schmidt from the Austrian Society for European Politics – ÖgfE, the coordinator of the WB2EU project, and Alma Zadić, the Minister of Justice of Austria.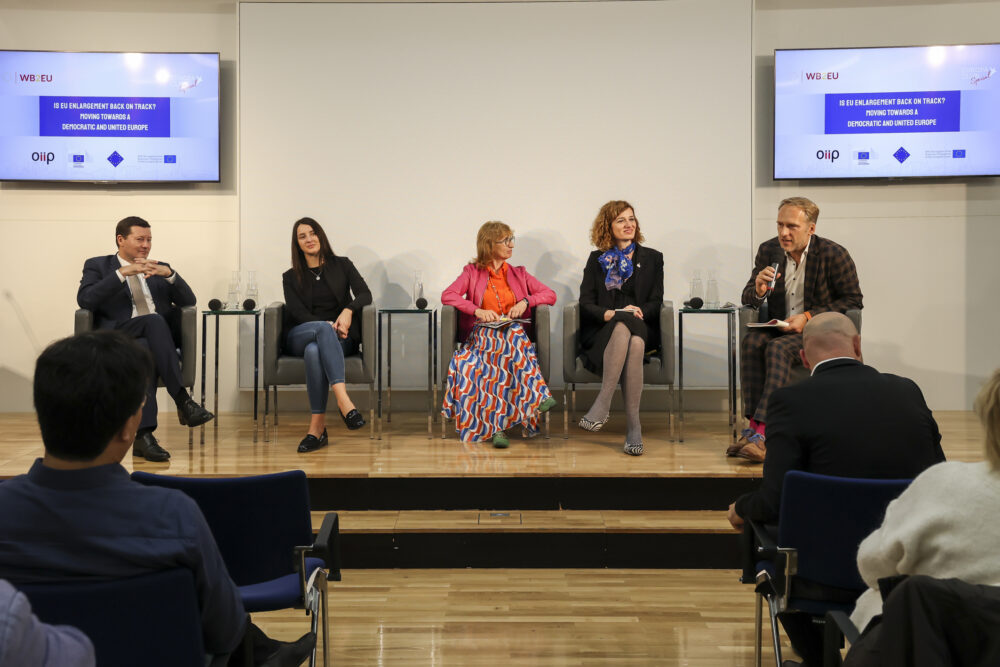 The panel featured the participation of Martin Selmayr, Head of the Representation of the European Commission in Austria, Jovana Marović, former Deputy Prime Minister and Minister of European Affairs of Montenegro, Sofija Todorović, the Program Director of the Youth Initiative for Human Rights (YIHR), Anna Krasteva, a professor of political sciences and representative of the WB2EU Network. The panel discussion was moderated by Vedran Džihić, a Senior Researcher at the Austrian Institute for International Affairs – oiip and the Academic Coordinator of the WB2EU project.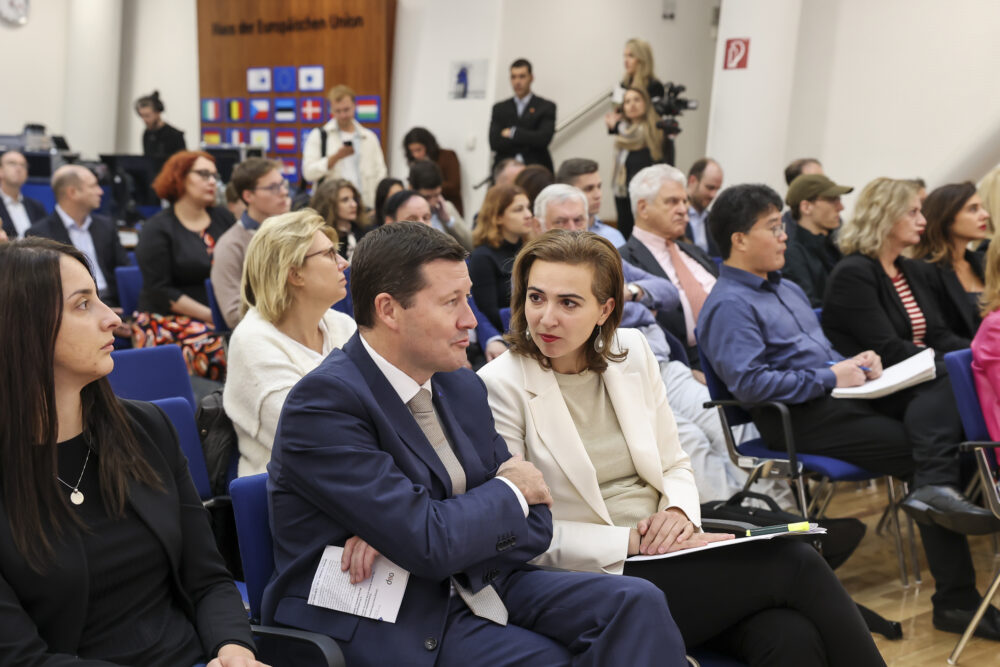 The debate is part of the final event of the three-year EU project "Europeanisation meets democracy from below: The Western Balkans on the search for new European and democratic Momentum – WB2EU." This three-year project focused on Europeanization, democratization, and the strengthening of civil society in the Western Balkans. The project was co-funded by the European Commission under its Erasmus+ Jean Monnet program.