From March 17 to 19 in Vrnjačka Banja, the first in a series of educational seminars was held within the joint United Nations initiative "Youth 4 Inclusion, Equality and Trust" entitled "How to recognize and fight against hate speech". The Foundation BFPE for a Responsible Society, as a project partner, organizes seminars for members of political parties, representatives of state institutions, as well as community leaders.
Over three days, the participants became better acquainted with ways to recognize and fight against hate speech. Through interactive work, they covered various topics, such as legal frameworks regulating hate speech, constuction of individual identities, the role of the institution of the Protector of Equality in the fight against hate speech, how to fight against discrimination, and gender-sensitive language. In addition, the participants exchanged with alumni of Foundation BFPE on their experiences of becoming young politicians, the challenges they face in their professional lives and the invisible obstacles that young people must overcome to be involved in politics.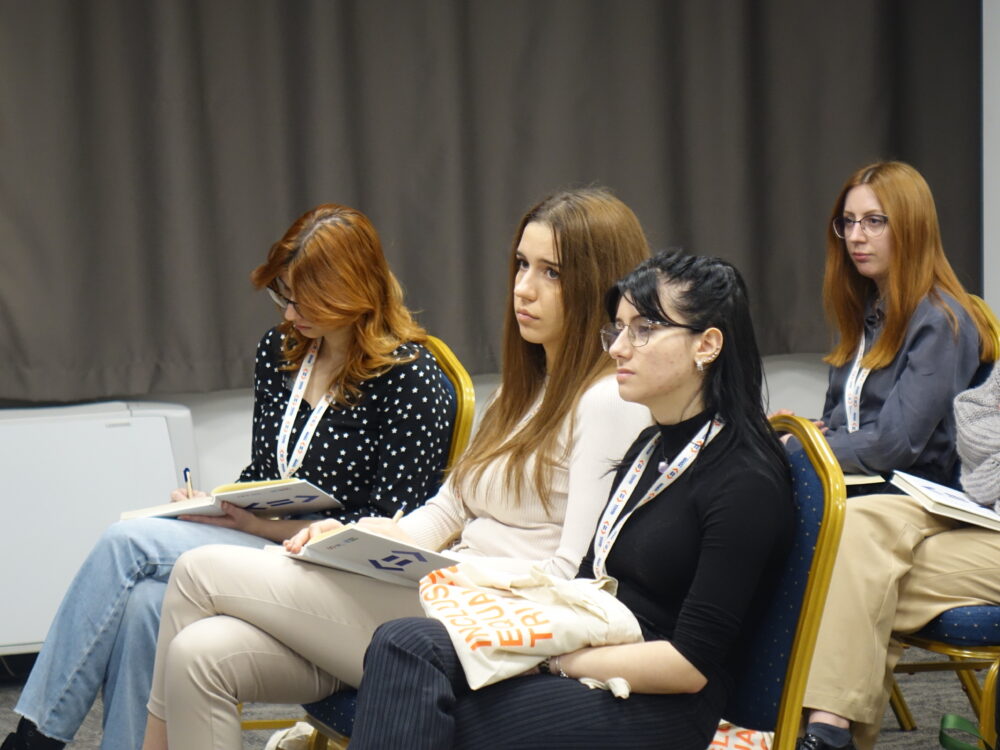 On the first day, the participants got to know each other and the programme, and met Jelena Manić Petronikolos, representative of the United Nations Development Program (UNDP) in Serbia, and Svetlana Stefanović, executive director of Foundation BFPE. Milena Vasić, a lawyer and member of the Committee of Lawyers for Human Rights (YUCOM), kicked off the first day's programme by introducing the legal and regulatory framework that deals with hate speech.
On the second day, the participants worked with trainers Maja Sedlarević and Smiljana Milinkov, who, through interactive exercises, introduced elements and examples of hate speech, the difference between hate speech and discrimination, and the elements of personal identity. Later, Relja Pantić, head of the department for dealing with complaints in the public sector, addressed the participants in front of the office of the Commissioner for Protection of Equality and presented the work of this independent institution in the fight against hate speech.
The second day ended with a conversation with alumni of the BFPE Foundation, Alisa Kockar, spokeswoman for the Democratic Party, and Jovana Božičković, a member of the board of directors of the National Youth Council of Serbia (KOMS). On the third day, the programme was again led by female trainers who presented practical and concrete examples of hate speech from everyday life, with special reference to the position of politicians and examples that relate directly to them.
The Vrnjačka Banja seminar was the first of three seminars in the first cycle for a group of 28 students aged 18-30. The theme of the second seminar in May will be culture of dialogue and communication, aspects of social dialogue, and public advocacy.
The project "Youth 4 Inclusion, Equality & Trust" is implemented by UNDP Serbia in cooperation with UNFPA, UNESCO and UN Women, with the financial support of the UN Secretary General's Peacebuilding Fund.