A kick-off training was organized for 20 civil society organizations (CSOs) in Belgrade from May 11th to 13th, whose project proposals were approved within the fourth year of the Civil Society Advocacy Support Program. This program includes financial support to project partners in the implementation of advocacy initiatives, as well as strengthening their capacity for further work in this area.
Representatives of selected CSOs had the opportunity to get acquainted with the project objectives, new business component of the Civil Society Advocacy Support Program, as well as to agree on further steps in the implementation of advocacy initiatives that received support in implementation.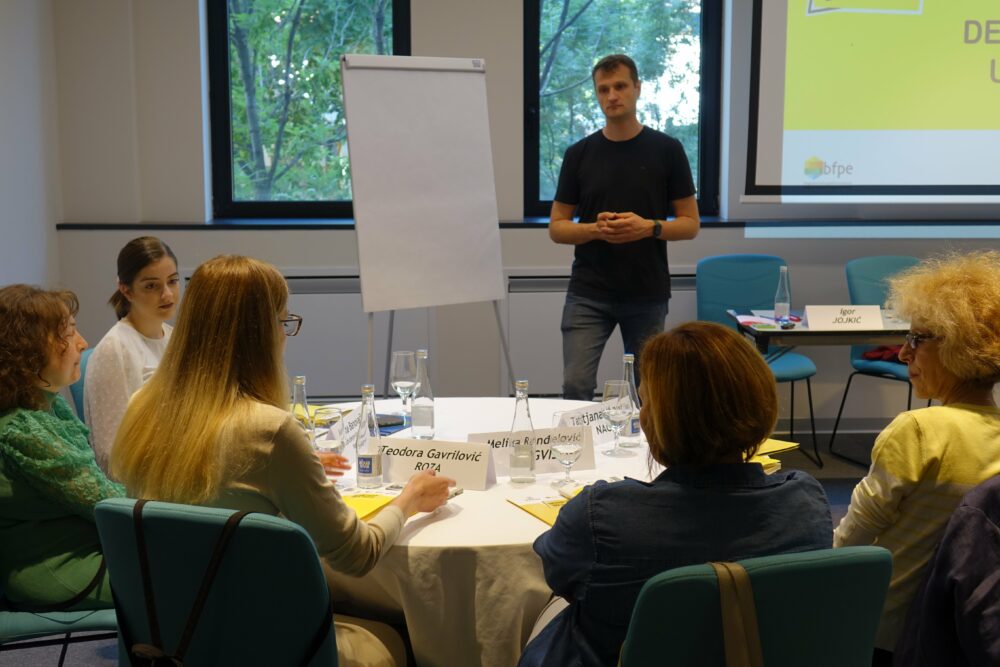 Public advocacy is a strategic process, not an ad hoc activity, a sentence that could often be heard at trainings where lecturers and project partners discussed the importance of long-term planning of this process, as well as the importance of connecting civil society, citizens, decision makers and media.
Thanks to the planned activities within the Civil Society Advocacy Support Program, the project partners will have continuous expert support in the implementation of their advocacy initiatives.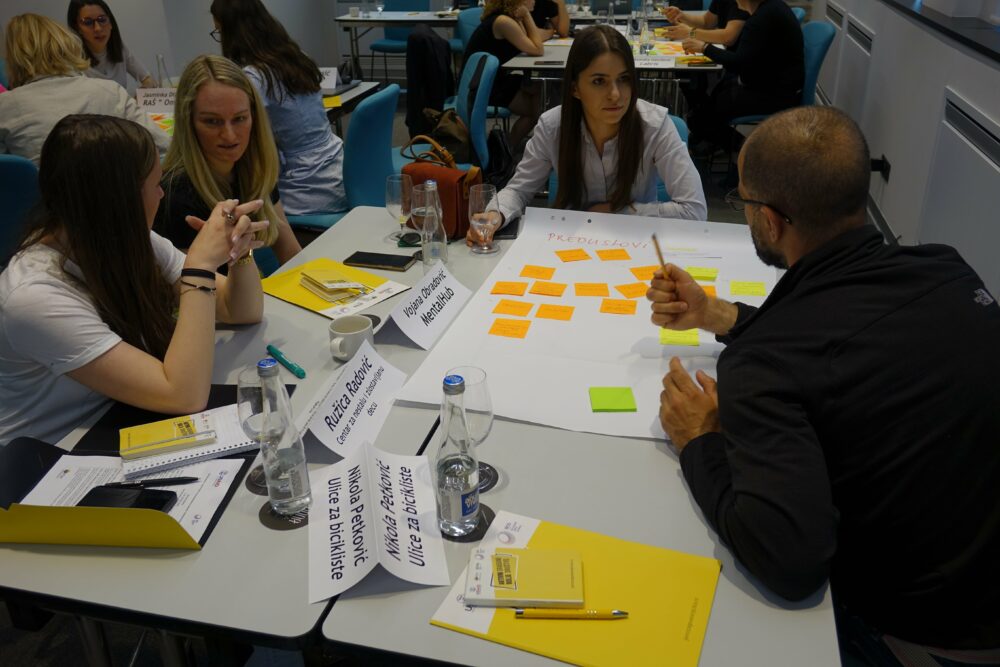 The event was organized as part of the Active Citizens: Better Society project supported by the United States Agency for International Development (USAID) and implemented by the Belgrade Open School (BOS) in cooperation with the Foundation BFPE for a Responsible Society (BFPE) and the Balkan Investigative Reporting Network (BIRN). This four-year project was launched in November 2018 and aims to improve the practice of public advocacy in civil society, representing the interests of local communities and active involvement of citizens in the work of civil society organizations.