As part of the second phase of the ROMACTED program, aimed at promoting effective governance and empowering the Roma community at the local level, the Council of Europe, in collaboration with the European Union and the Foundation BFPE for a Responsible Society, presented the results of the first grant in Kragujevac on November 2, 2023.
During this forum, the first small grant was introduced, providing financial support for the participation in the graduation exams for 39 young Roma individuals from Kragujevac, after completing their primary education. Additionally, the second grant encompasses workshops for economic empowerment and improving employability, planned until March 2024.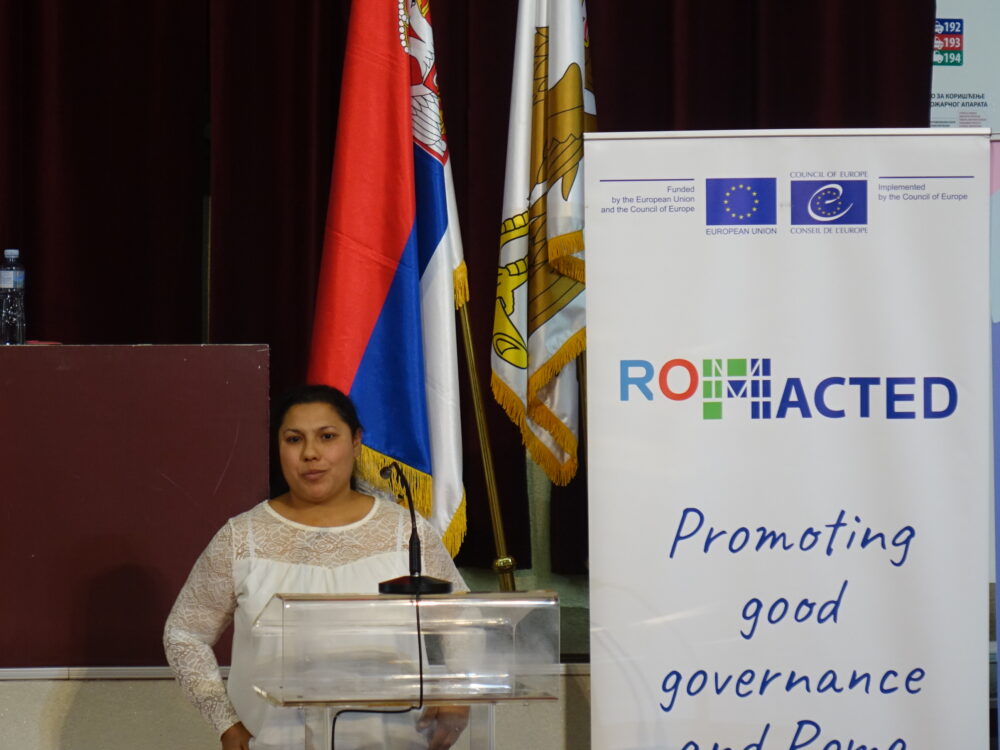 Special emphasis was placed on the importance of recognizing the priorities of the Roma community, identifying key goals, and collaborating with decision-makers and institutions to achieve these objectives. In this phase, the program includes budgeting specifically tailored to the Roma community. The program also aims to combat anti-Gypsyism, hate speech, and provide support to returnees.
Among other focuses, the program targets young Roma individuals, aiming to enhance their future prospects through investments in education and encouraging their retention in the educational system, contributing to their economic empowerment and improved position in the labor market.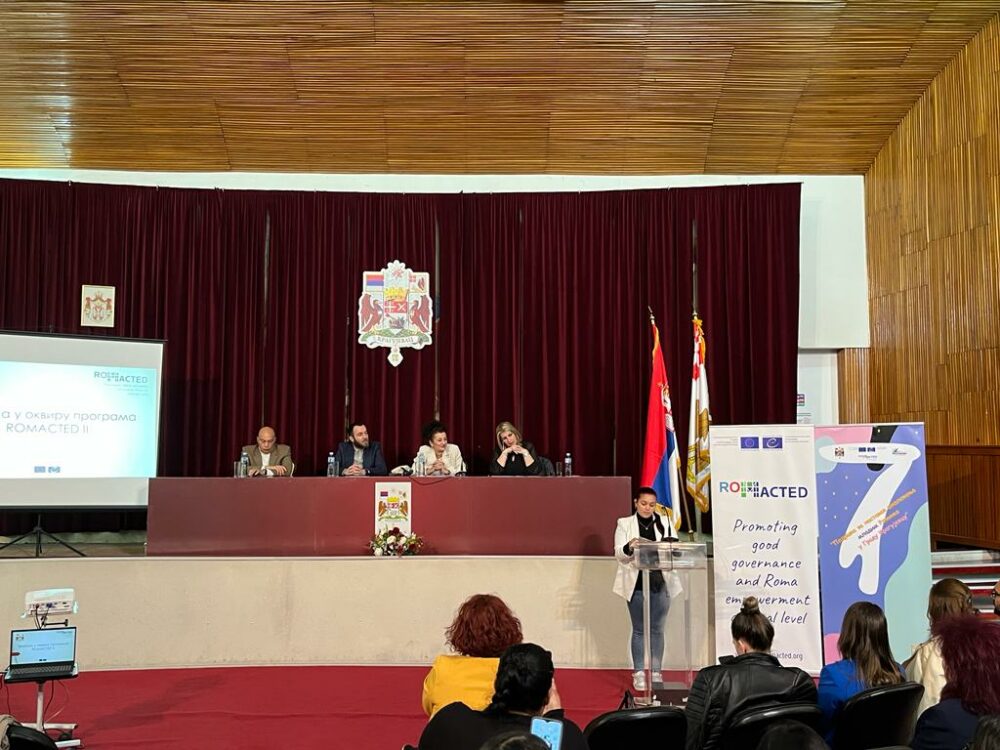 "I had the opportunity to receive financial assistance for the graduation exams, which was a great help to me. Not only to me but also to my peers and my parents. It really meant a lot to me, and I am very grateful for that!" – Ana Šapčanin, a first-year student at the II Kragujevac Gymnasium.