As part of the second phase of the ROMACTED project, aimed at promoting good governance and empowering Roma at the local level, implemented by the Council of Europe in collaboration with the European Union with the support of the Foundation BFPE for a Responsible Society, significant support has been provided to the Roma community in the municipality of Vrnjačka Banja.
On November 1, 2023, in Vrnjačka Banja, as one of the 13 partner municipalities and cities within the ROMACTED program, the distribution of 10 trimmers was organized. The goal is the economic empowerment of representatives of the Roma community by providing tools for work that enable them to generate income independently. This support is crucial for mitigating and preventing the consequences of the COVID-19 pandemic, considering that the Roma population is particularly affected by negative economic effects.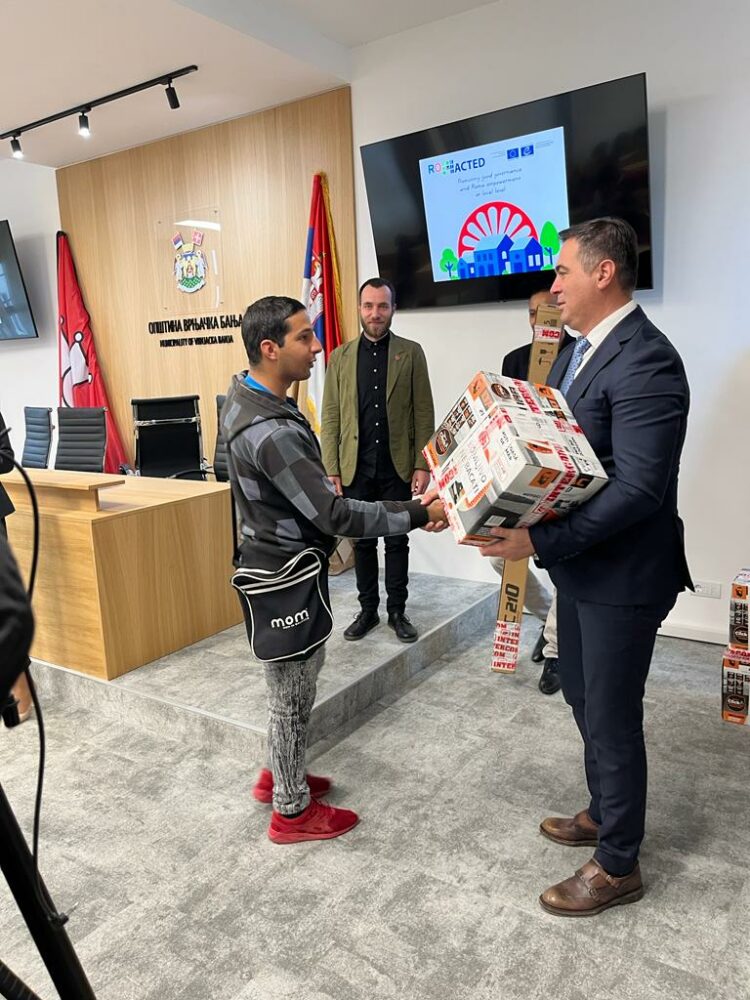 "We have agreed in the settlement to collectively use the trimmers in the best possible way for the maintenance of our settlement, but also for generating income," stated a user and one of the trimmer recipients.
Additionally, in the "Branko Radičević" Elementary School in Podunavci, attended by a large number of Roma children, the adaptation of a room for a living area has been financed through a grant. This space will serve as a place for socializing, interaction, and connecting children from the Roma and majority communities.
"It is very significant that, after arranging the living area, children will have the opportunity to socialize and learn together, greatly facilitated by the fact that the space is adequately equipped. This will be a great opportunity for mutual acquaintance of all those who stay in the living area," said the school director.
In addition to the mentioned activities, the second phase of the project includes providing construction materials for the adaptation of residential spaces for four Roma families in the municipality of Vrnjačka Banja.
During this visit, representatives of the Council of Europe, the BFPE Foundation for Responsible Society, and representatives of the municipality of Vrnjačka Banja engaged in discussions with members of the Roma community to better understand their needs and formulate further development plans for support.