On September 27, 2022, a round table was held in Čačak "Foreign investments – a chance or challenge for the local business community" organized by the Foundation BFPE for a Responsible Society with the support of the Center for International Private Enterprise (CIPE). The round table brought together representatives of the business community in Zrenjanin, representatives of local self-government, representatives of the Chamber of Commerce of Serbia and other relevant actors.
The goal of the round table was to reach, through a conversation with representatives of the business environment conclusions on how foreign direct investments affect the local business community (positively or negative), what are the needs of domestic business entities that must be met and how their position vis-à-vis foreign companies present at the local level would appear to be such to be useful for domestic entrepreneurs and how the challenges can be overcome due to the operations of foreign companies at the local level.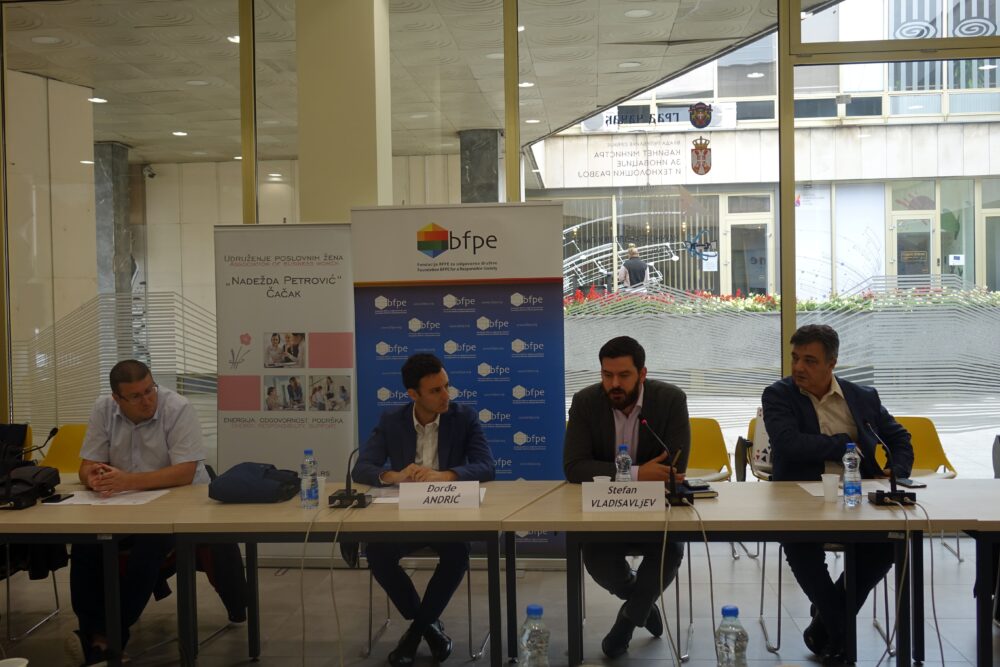 During the discussion, the participants pointed out that there are numerous positive and some negative aspects of foreign direct investments at the local level. One of the negative sides is certainly that existing legal solutions prevent small businesses from exercising the same rights as large foreign investors. The existing regulations are such that although they provide for the same conditions for all investors, are not easily achievable for small producers, which leads to them being large investors in advantage, which should not happen. When we talk about the good sides of direct investment, the emphasis is placed on the introduction of developed new technologies, which promotes its local development and establishment of cooperation with small businesses, as a result of which they can also feel the benefits of foreign investments. Many small producers do business with foreign investors which is a big advantage, but some of the participants also pointed to the tendency of large foreign investors to their partners are often chosen by larger companies, mostly international ones, instead of small ones business. During the conversation, it was suggested that the local government and local institutions encourage the big investors to choose representatives of smaller businesses as their associates. One recommendation which heard more than once is the possibility that the state will provide land that even smaller businesses will be able to use to rent for a certain number of years, which would lead to a relaxed investment of capital in business development of smaller producers.
In order to overcome the negative aspects of foreign direct investments in Čačak, it is necessary for local self-government and businessmen to keep in mind that they are partners in this process. It is important that work on the consistent application of the law, but also work on improving transparency. One way to improve the position of the local business community in Čačak, but also in all local self-governments is the development of local economic plans and directions of development.