In the period from September 23 to 25, 2022, a third event was held in Zrenjanin called "The Future of the Socioeconomic Development of the Western Balkans" as part of the Annual Seminar that the Foundation BFPE for a Responsible Society realizes in cooperation with the School of Political Studies of the Council of Europe.
The first lecture was devoted to the return of citizens' trust in institutions. It was pointed out that today the virus caught everyone off guard. And in the Balkans, all democratic periods ended in an unfortunate, undemocratic way, and the entire region lived for a long time in the absence of the opportunity to build strong institutions. However, people in Serbia are finally showing the importance of institutions and the rule of law.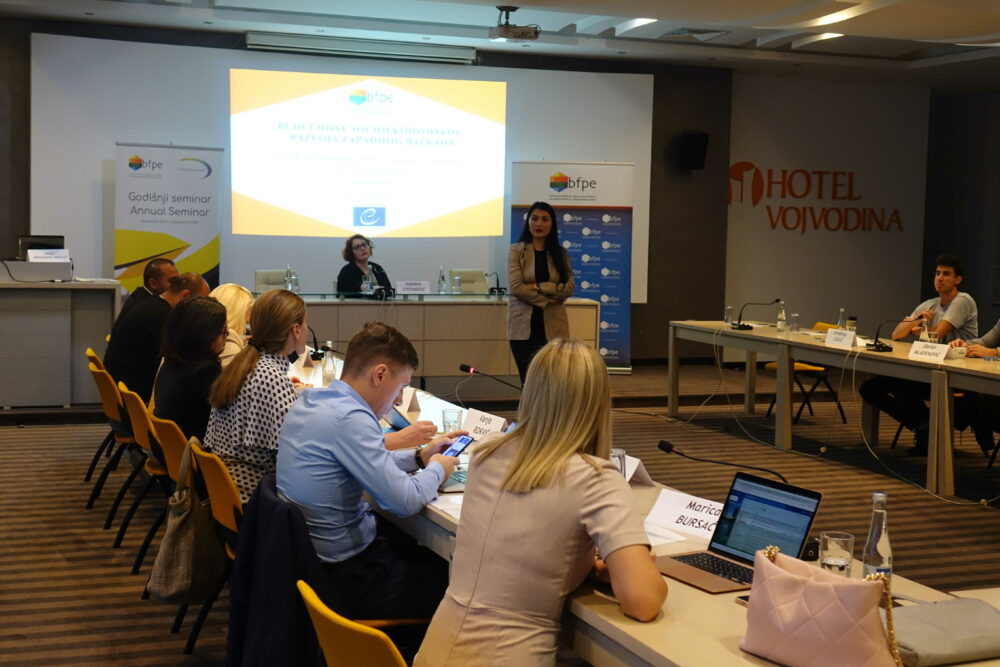 The second lecture was dedicated to the fight against anti-Roma sentiment, where the participants had the opportunity to learn about different forms of discrimination against Roma and ways to overcome them. While the third lecture was dedicated to the position of women in the labor market, where it was pointed out that gender is among the 3 most frequently cited grounds for discrimination. Then the participants continued to work on practical policy proposals within the workshop organized on that topic.
The problem of depopulation in Serbia – towards a new approach was the topic of the fourth lecture, where the participants learned about population issues and innovative ways to solve them. In order to improve their speaking and public speaking skills, a debate workshop followed, during which the participants had the opportunity to continue working on this important practical skill.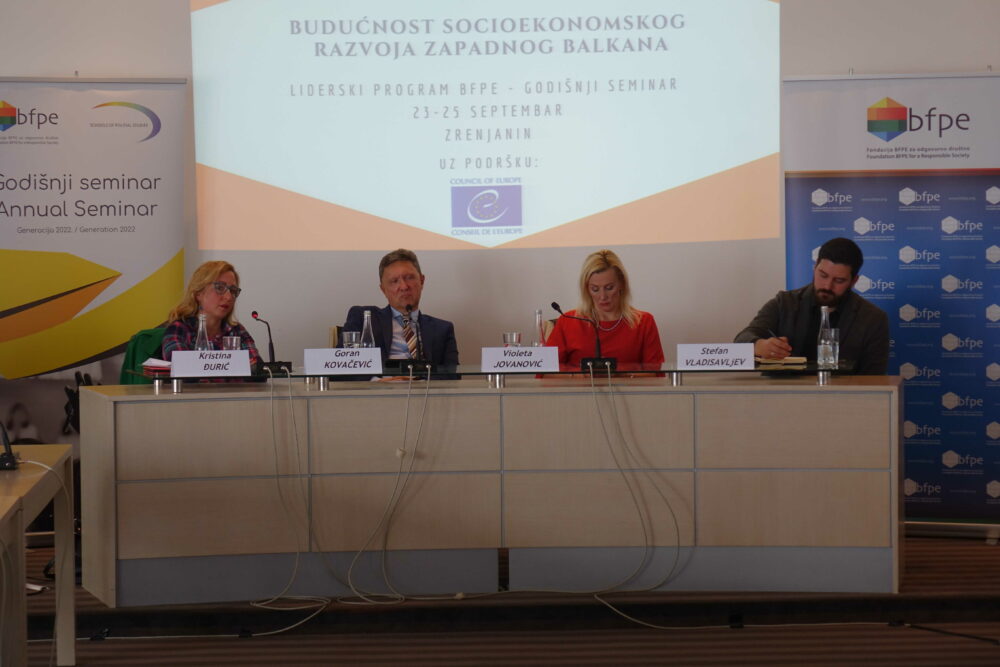 The synergy of the business sector and civil society as a component of the development was the topic of the next lecture. The participants had the opportunity to learn about the good and bad sides of the functioning of the economy, but to get to know more closely the relation between the local community and foreign direct investments.
The last lecture was devoted to the influence of the media during the crisis. The lecture emphasized the importance of valid media reporting, but also that the task of the media is always, and especially in times of crisis, not to forget those who are most affected and that the media must be their voice.