On Tuesday, May 18th, a local debate was held in Zrenjanin on the project "From My Town to My Country – How to Ensure Serbia's Development", organized by the Belgrade Fund for Political Excellence and with the support of the German Agency for International Cooperation (GIZ).
The local debate gathered representatives of local self-government, civil society organizations, entrepreneurs, representatives of small and medium enterprises, and representatives from educational institutions.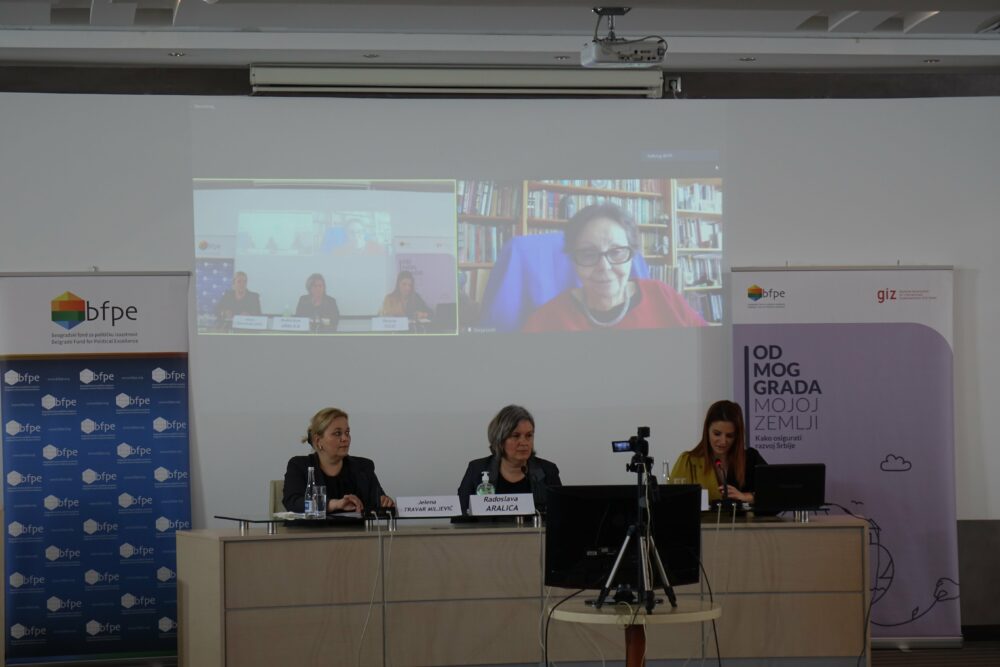 The debate included three panels. The first panel – Development potentials of Zrenjanin, which was discussed by the Deputy Mayor of Zrenjanin for local economic development and equal opportunities policy, Jelena Travar Miljevic. Second panel – Socio-economic elements of the development of Zrenjanin, ie, presentation of socio-economic aspects of the development of the city identified through the research of the Zrenjanin educational center and BFPE. Within the third panel – Development Plan of the City of Zrenjanin: presentation and discussion of long-term development plans, the representative of the local self-government presented the process of drafting the local development plan, which are the main elements and goals, followed by questions and comments from participants.
"The city of Zrenjanin is participating in the debate with the aim of exchanging opinions with the business sector, the civil sector, but also the scientific community. We want to create joint steps that will lead to the sustainable development of Zrenjanin, which is a challenge not only for our society, but also a global challenge. The city of Zrenjanin is currently in the process of preparing and drafting a city development plan for the next seven years. The development of the plan itself implies the involvement of as many actors from different spheres of society as possible. We want to include the broadercommunity, "said Jelena Travar Miljevic.