On Wednesday, June 23, a local debate was held in Zajecar on the project "From My Town to My Country – How to Ensure Serbia's Development?", organized by the BFPE, with the support of the Deutsche Gesellschaft für Internationale Zusammenarbeit (GIZ).
The local debate gathered representatives of local self-government, civil society organizations, entrepreneurs, representatives of small and medium enterprises, and representatives from educational institutions.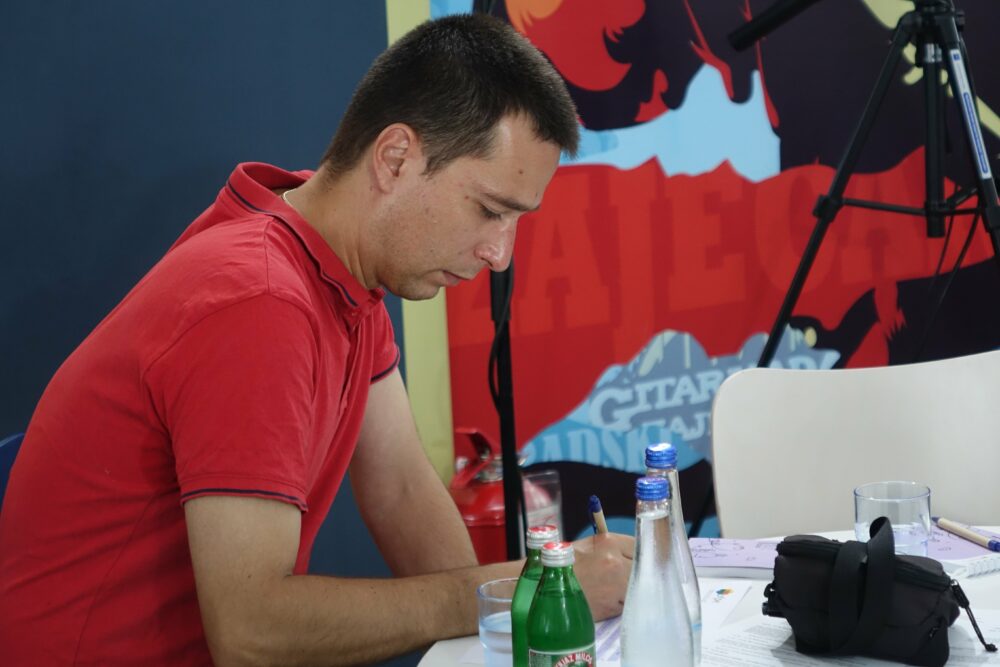 The debate included three panels. The first panel referred to the introductory words and speeches of the Deputy Mayor of Zajecar, Vladimir Videnović, Goran Radosavljević, the director of the Timok Youth Center and Sonja Licht, BFPE president. The second panel – Development potentials of the city of Zajecar, that is, the presentation of socio-economic aspects of the city development identified through the research of the Timok Youth Center and BFPE. Within the third panel – Development Plan of the City of Zajecar: presentation and discussion of long-term development plans, the head of the Department for Local Economic Development presented the process of drafting a local development plan, which are the main elements and goals, followed by questions and comments.
The participants in the debate agreed that Zajecar has the potential for development, primarily cultural, focusing primarily on Felix Romuliana, which this year was included on the UNESCO list of world cultural heritage. In order for the city to develop, it is necessary to directly and immediately invest in children and youth in Zajecar, because Zajecar, as a smaller city, cannot allow any talent to leave.
In addition to investing in human capital in Zajecar, the Kraljevica Forest Memorial Park, rural tourism around the city, but also the Outhide Festival, which promoted the city on several occasions and attracted young people throughout Serbia, were also mentioned as potentials for the development of the city.