On Wednesday, June 30th, a local debate was held in Sombor on the project "From My Town to My Country – How to Ensure Serbia's Development?", organized by the BFPE, with the support of the Deutsche Gesellschaft für Internationale Zusammenarbeit (GIZ).
The local debate gathered representatives of local self-government, civil society organizations, entrepreneurs, representatives of small and medium enterprises, and representatives from educational institutions.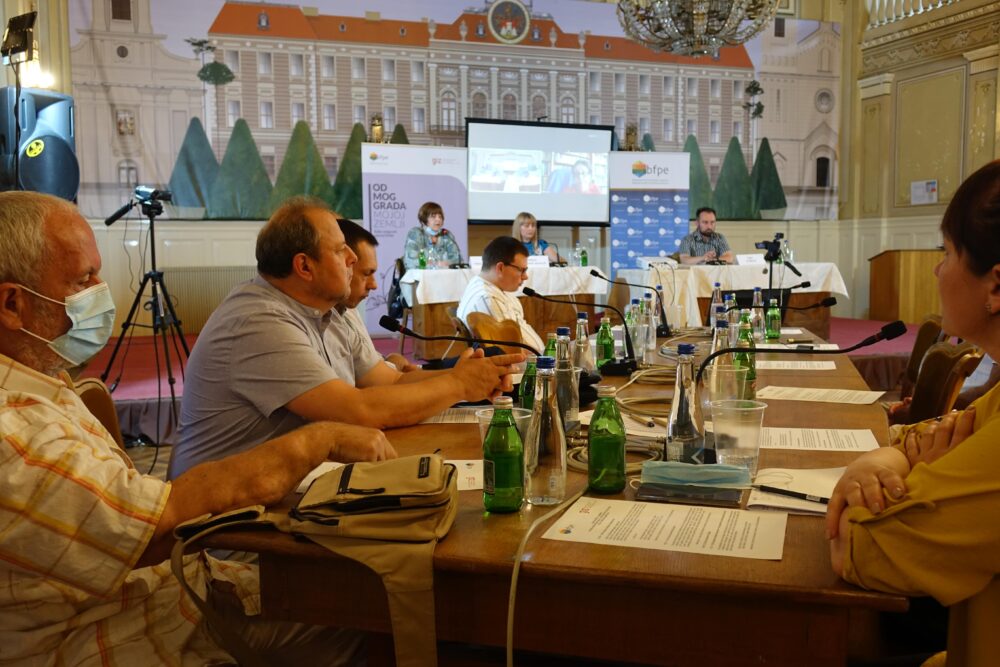 The debate included three parts. The first part referred to the introductory words and addresses of the head of the city administration of Sombor, Helena Roksandić Musulin, Srđan Vlaškalić, executive director of the Sombor educational center and Sonja Licht, the president of Foundation BFPE for a Responsible Society. The second part – Development potentials of the city of Sombor, ie, presentation of socio-economic aspects of the city development identified through the research of the Sombor Educational Center and the BFPE. In the third part – Cooperation between local self-government and civil sector to accelerated local development, a representative of local self-government and a representative of the civil sector, as well as prominent members of the community present at the panel identified the best communication channels and areas where cooperation between the two sectors can most contribute to the development of Sombor. On that occasion, it was stated that 249 projects for civil society organizations were approved this year alone.
Participants in the debate agreed that Sombor has the potential for development, based primarily on knowledge, focusing on the idea that has been the dream of all citizens of Sombor for more than half a century, and that is to make Sombor a university city, attractive to young people and IT sector.
In addition to investing in human capital (primarily in young people) in Sombor, as a potential for the development of the city, a motorway to Belgrade was mentioned, which requires support from the national level, but which would greatly increase the number of direct investments compared to the current percentage.