Local Networking for Sustainable Development (LNSD)
Belgrade Fund for Political Excellence is implementing the project Local Networking for Sustainable Development (LNSD) in cooperation with the Kosovo Foundation for Open Society.
This project aims –
to contribute to the development of democratic dialogue on issues of importance to sustainable development,
to contribute to building human capacity through raising awareness and knowledge among representatives of local governments, civil society organizations in local communities, representatives of the academic and business communities as well as
to initiate and develop communication and cooperation between decision-makers in local communities in Serbia and Kosovo.
Target groups include decision makers, representatives of local governments, political parties, civil society, academia and the business community. Consisting of 30 participants (15 participants from Serbia and 15 participants from Kosovo), the group is comprised of decision-makers, political leaders (members of the local parliament, municipal councils, municipal governments) from selected municipalities/towns in Serbia and Kosovo (20 participants), representatives of civil society, academia, public enterprises at the local and district level (a total of 10 participants). The official languages ​​of the project are Serbian and Albanian.
The main activities of the project are four seminars and a study visit, focusing on specific issues in the field of environmental protection in the context of sustainable development. Part of the program will be devoted to necessary skills and strategic planning and discussion of the principal challenges to implementing local strategies for sustainable development.
The project began at the end of the first seminar in June 2013, continued the second seminar in early October (in Kosovo), the third was implemented in mid-December (in Serbia), and the fourth seminar (in Kosovo) will be implemented in June 2014. One of the most important activities was the study visit to the city of Rijeka in Croatia, which was implemented in April 2014.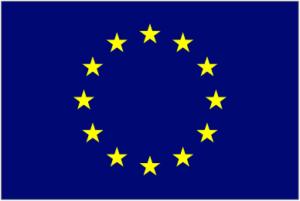 This project is supported by the European Union.
Program Events
Every year, BFPE organizes more than 50 events: conferences, round tables, panel discussions, workshops and simulations. Find out more.
As a part of this program
All of our program activities in one place; ideas; analysis; policy proposals; reports from conferences and events that we have organized.