National qualification framework: tying in education and labor market
October 14, 2015 10:30 am | October 14, 2015 12:00 am
Narodna skupština Republike Srbije
Belgrade, Serbia
Narodna skupština Republike Srbije, Trg Nikole Pašića, Belgrade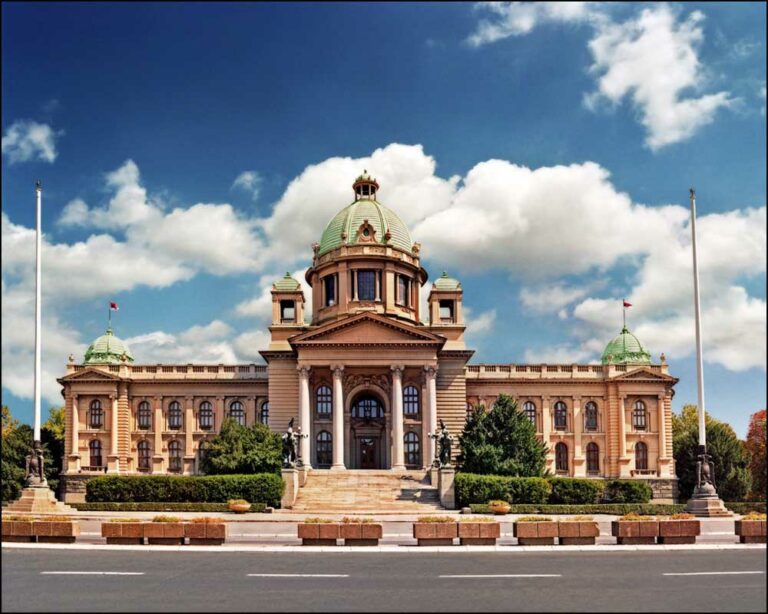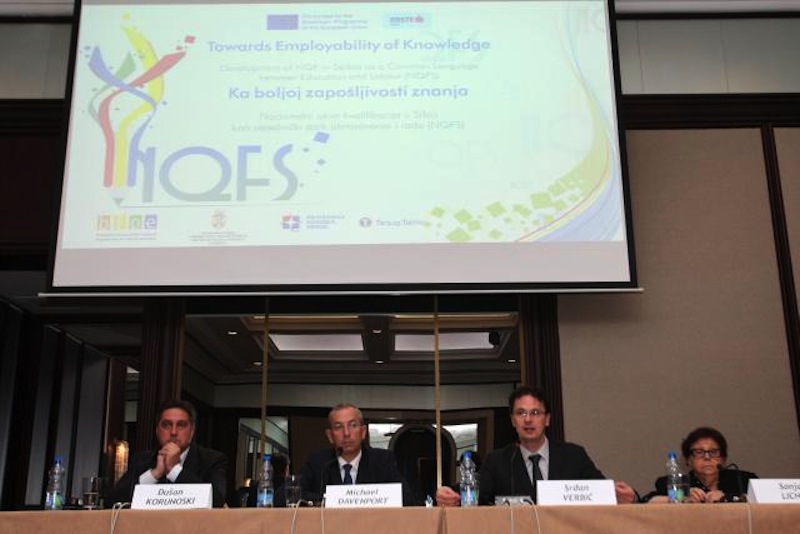 Photo: a snapshot from the NQFS conference held in June.
On 14 October, National Assembly of the Republic of Serbia will host a public hearing on tying in education and labor market, related to the development and subsequent implementation of the National Qualifications Framework in Serbia (NQFS).
Public hearing is being organized jointly by two of the National Assembly's committees – for education and for labor.
This public hearing will be held within the framework of the project funded by the EU through the Erasmus+, Erste bank and Social Inclusion and Poverty Reduction Unit (SIPRU) which, in partnership with BFPE implement institutions that are most relevant from the standpoint of implementing the NQFS: Chamber of Commerce, the National Council for Higher Education; and the Council for vocational education of adults.
This public event aims to bring together all interested stakeholders in order to provide technical and political support for the adoption and implementation of this key development instrument. In addition, public hearing – an open process of consultation – should help define the legal, institutional and procedural framework for the implementation of the NQFS.
General public will benefit the most from concrete information on the functioning of the NQFS, and tie-ins between worlds of education and employment, how they communicate in order to prevent waste of human capital.
Public hearing will also provide the perfect opportunity to present the first findings of the survey of citizens' attitudes on education in Serbia conducted by the Social Inclusion and Poverty Reduction Unit (SIPRU) in June-July 2015. The findings will be presented as a prelude to a discussion which should offer some reply to the main objections of citizens of which relate to the need to reform the system of education and employment: the importance of quality education for employment; the need for greater involvement of practice and real life in defining the curricula; the importance of entrepreneurship education.