Within the support program "Active citizens – a better society" supported by the US Agency for International Development (USAID), implemented by the Belgrade Open School (BOŠ) in cooperation with the Foundation BFPE for a Responsible Society and the Balkan Research Network (BIRN), the beneficiaries of the program had the opportunity to participate in a series of trainings.
During September, the representatives of the organization had a series of training sessions on various topics such as: introduction to public advocacy and creation of advocacy campaigns, creation of a strategy on the development of the organization, but also on writing and project management. The trainings were led by: Igor Jojkić, Aleksandra Galonja and Zorana Smiljanić Milivojević. Organizing these types of activities enables further work on strengthening the capacities of local organizations, but also contributes to their better networking.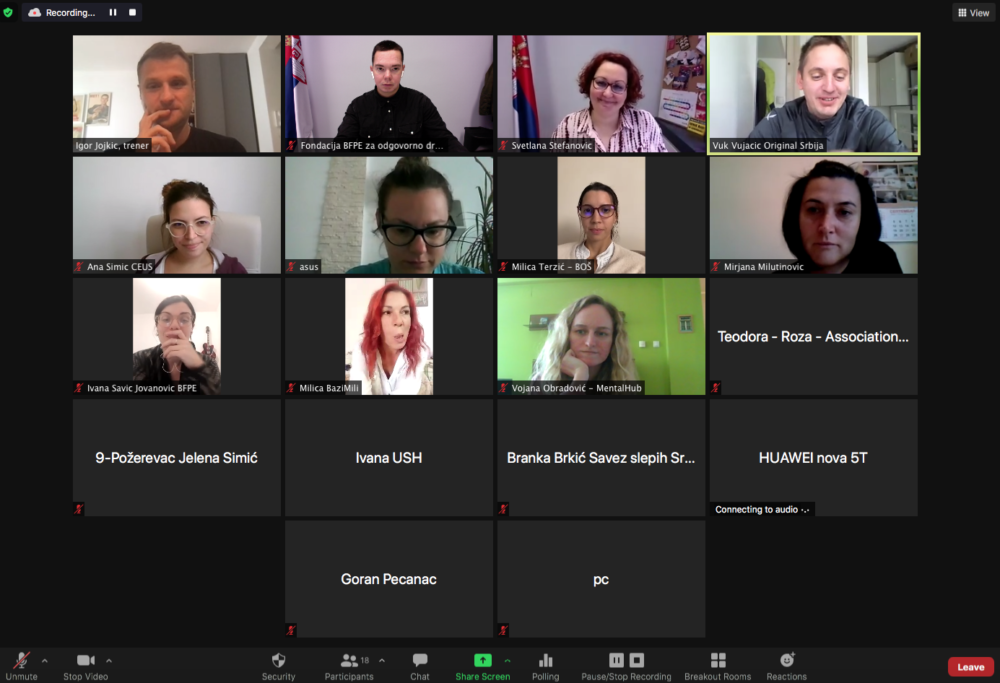 Within the new component of the project related to cooperation with business, on October 18 and 19, a two-day training was held on the topic – how to achieve successful cooperation with the business sector? The training was led by Milica Mišković. The representatives of the organization had the opportunity to exchange their previous experiences and information about cooperation with the business sector, but also to learn about the obstacles to the development of partnership, values ​​and principles, as well as benefits and risks for partners. The participants also had the opportunity to deal with the mapping of potential partners from the business sector.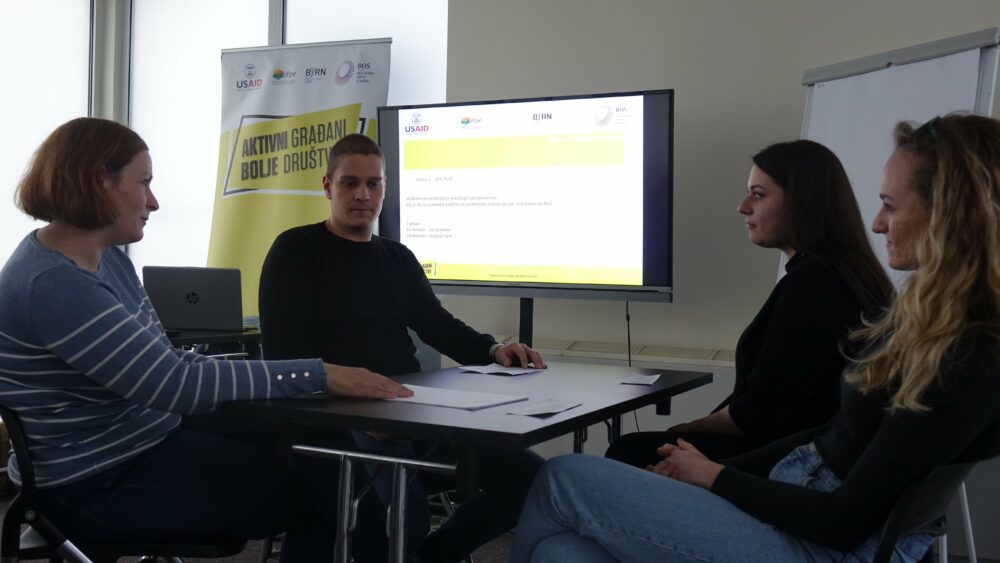 During the second day of the training, the representatives of the organization had the opportunity to learn more about different forms of partnership, as well as to get acquainted with the way in which partnerships are related and maintained. At the end of the training, the participants applied everything previously learned through the "Ready for partnership" exercise. With the help of these trainings, the users of the program received new inputs that will help them in the successful implementation of advocacy initiatives and further planning and work of the organization.