In anticipation of the 27th conference of member states of the UN Framework Convention on Climate Change – COP27, which will be held in the period from November 6 to 18, 2022, in the Egyptian city of Sharm el-Sheikh, the Dialogue on Climate Change: Climate Smart Partnerships in the Decade of Action was organized on October 31 in Belgrade. The dialogue was organized by the United Nations Team and the United Nations Development Program (UNDP) in Serbia in cooperation with the Ministry of Environmental Protection.
The climate change dialogue brought together numerous officials, members of the Government of Serbia, local governments, civil society, the private sector, the academic community and other interested actors who, through four panels: International trends and the European context of climate actions, Climate ambitions of Serbia: Nationally determined contribution, The low-carbon development strategy and the integrated national energy and climate plan, in the context of a just green transition, the Panel on Adaptation and Resilience to Climate Change, and the Green Agenda for Green Enterprises, Innovative Business Solutions and Green Investments had the opportunity to discuss, exchange ideas and encourage innovative solutions in this area.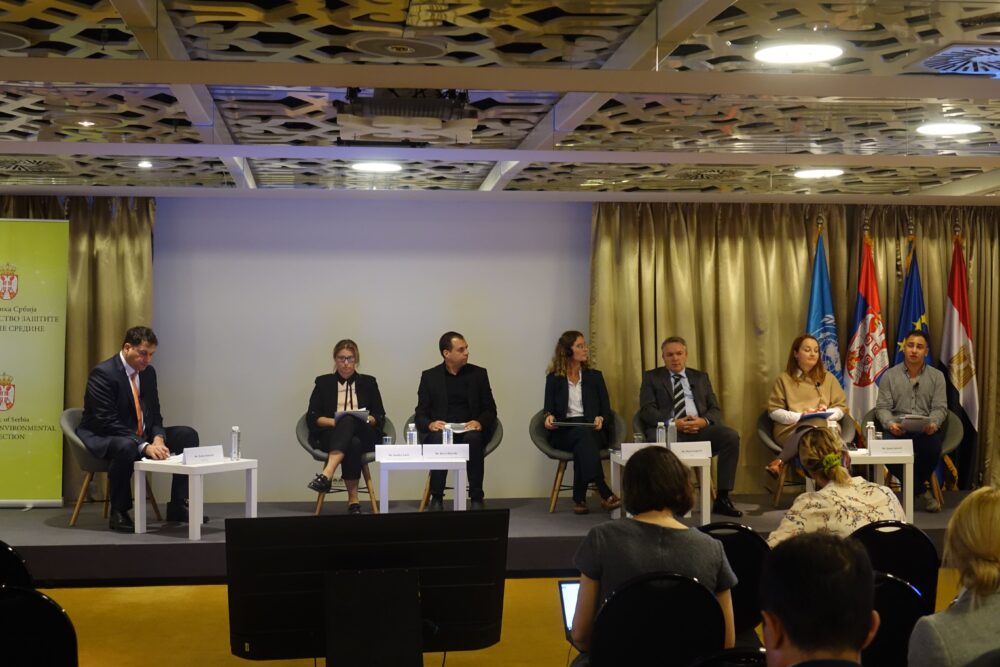 Irena Vujović, Minister of Environmental Protection, pointed out that "Serbia at the national level increased its climate ambition by three times within the recently adopted revised Nationally Determined Contribution – NDC." We plan to reduce greenhouse gas emissions by 33.3% by 2030 compared to the level of emissions from 1990 in all relevant sectors".
Françoise Jacob, permanent coordinator of the United Nations, believes that "the fight against climate change is the most urgent challenge of our time, and as such it must be at the center of the new government's strategic investment plans." He further indicates that it will bring multiple opportunities for businesses, bring benefit and welfare to citizens, but also empower the youth to build a new future in this country.
Emanuel Giofre, head of the European Union delegation in the Republic of Serbia, points out that "we are facing a double crisis – climate and energy, and the European Union is here to support Serbia with concrete actions, to overcome both. The EU will provide direct budget support in the amount of 165 million euros to deal with the energy crisis. In parallel with that, the EU supports Serbia to increase its energy efficiency in public and private facilities and increase the share of renewable energy sources".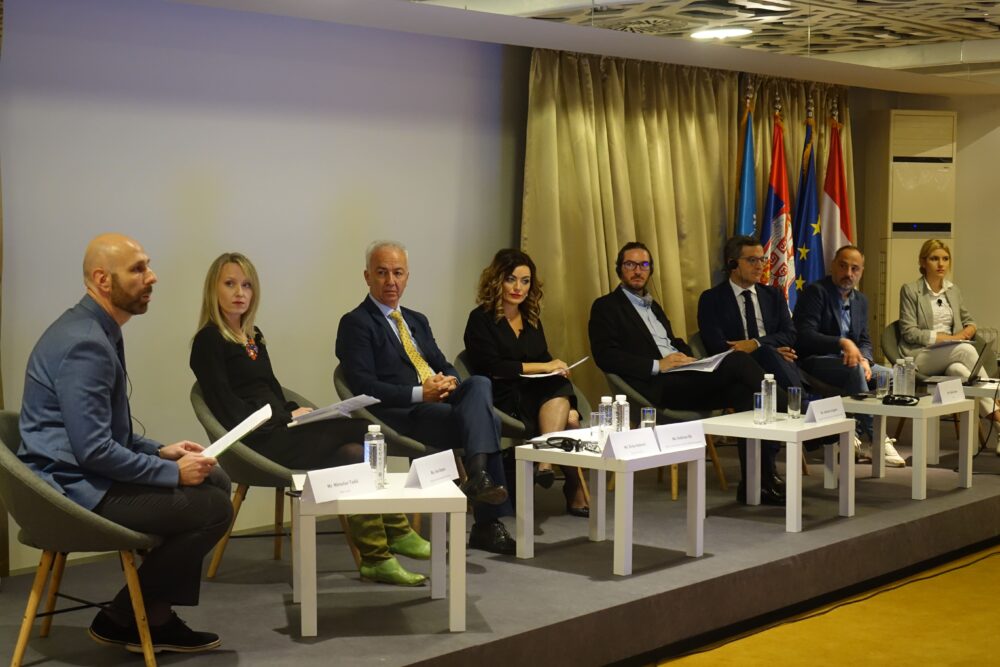 The dialogue was an attempt to answer four key questions: How do we achieve decarbonisation goals? How can we make our communities and natural capital resilient to climate change? How to mobilize financing for climate action? How to ensure cooperation between stakeholders in a decade of action?