Round table debate in Sremska Mitrovica, organized on December 17th in the premises of the Municipality of Sremska Mitrovica, a completed a series of roundtables that debated the topic of international cooperation and its contribution to security of Serbia.
After Novi Sad, Novi Pazar, Zajećar and Niš, the fifth and final debate was organized with the support of the Dutch Embassy in Serbia, in cooperation with the local council of European Movement in Serbia.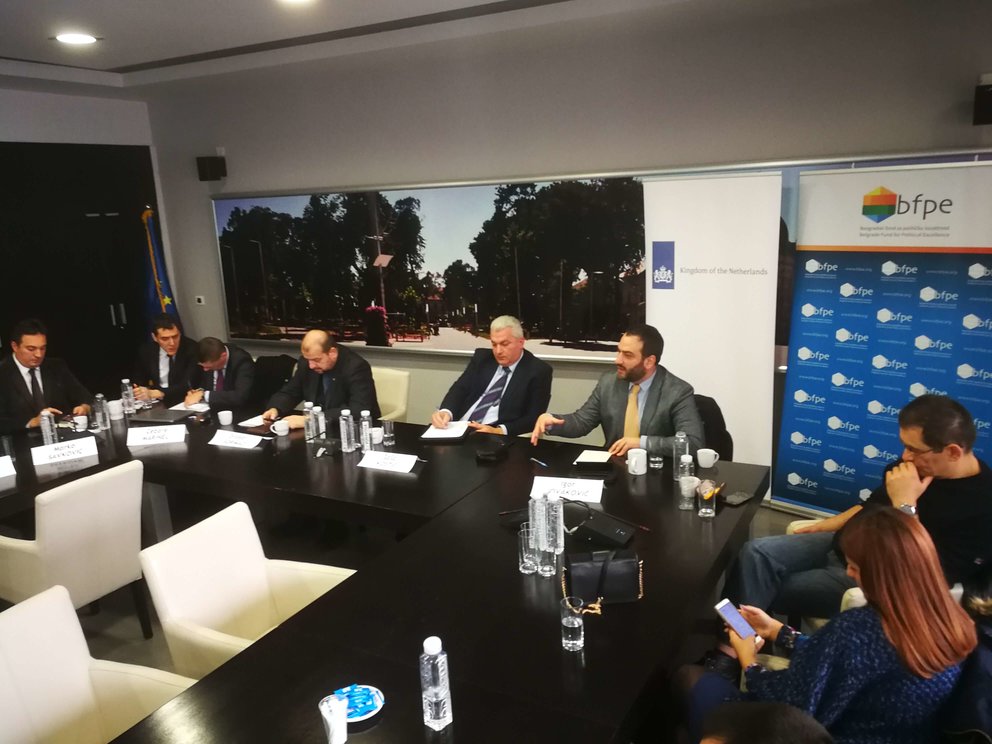 Representatives of local self-government, the civil sector and prominent individuals had the opportunity to hear more about ways in which Serbia cooperates in the framework of international security cooperation, which challenges come with this cooperation, but also how they benefit, both for Serbia the state, and its citizens.
Ljiljana Jošić, representative of the local council of the European Movement in Serbia welcomed the participants at the beginning of the event. Marko Savkovic, Program Director of BFPE, introduced the participants with the details of the project and moderated the continuation of the round table.
Brigadier General Cesare Marinelli, head of the NATO Military Liaison Office in Belgrade, talked about the ways of cooperation between Serbia and NATO. General emphasised the mechanisms, the scope and the challenges of that cooperation, stating that cooperation with NATO does not only involve military cooperation, but also to increase civilian capacities and increase the interoperability of Serbia, which leads to the creation of new possibilities for Serbia's cooperation in the framework of international security cooperation.
Dragan Šormaz, member of Serbian parliament and chief of permanent Serbian delegation to NATO parliamentary assembly and Saša Kostić, First Advisor in the Sector for Security Policy of the Ministry of Foreign Affairs, talked about the priorities and mechanisms for Serbia's security cooperation. They emphasised the importance of cooperation in international relations and holding a rational approach to the most important actors of international relations. They also stressed the importance of cooperation, even (or especially) with regard to Serbia's neutral position. They repeated that position of neutrality doesn't mean isolation.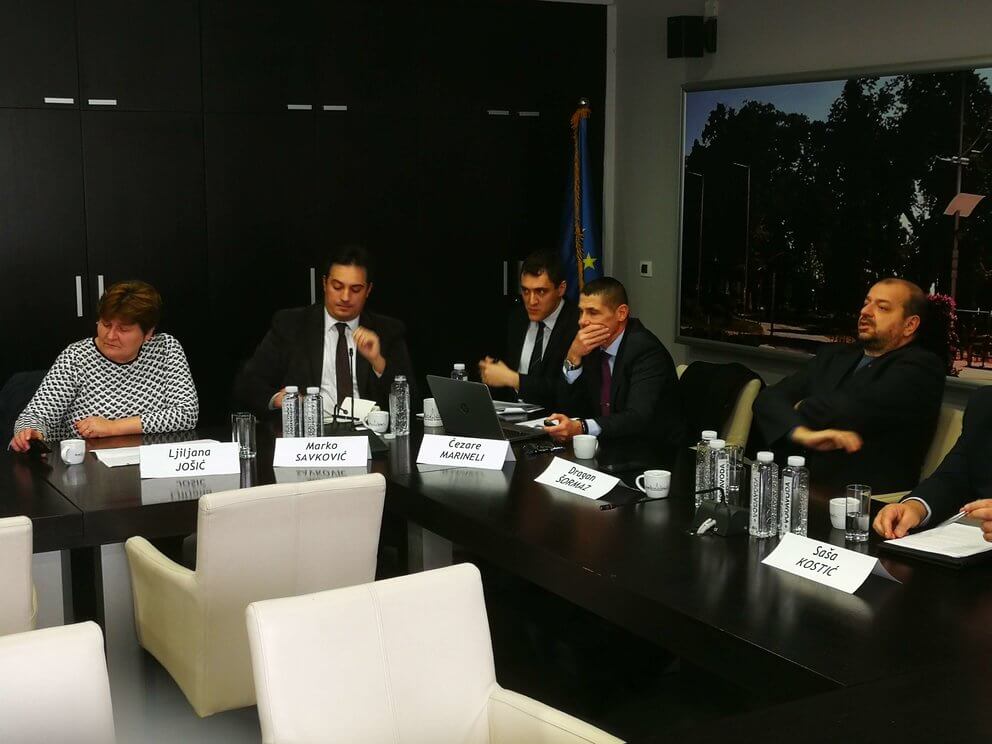 Igor Novaković, ISAC Fund's Research Director, presented on the state of cooperation with the European Union, focusing on foreign policy, security and defence aspects.
After the introductory presentations, a discussion was opened, during which the participants had the opportunity, through direct questions and conversation with speakers to hear more about the topic of the debate. Once again, participants emphasised the importance of having discussions on the local level and involvement of local representatives in the discussion.