BFPE, as a Support Organization to the Local Office of the Council of Europe in Belgrade, continued its activities within the joint program ROMACTED II: "Promoting good governance and Roma empowerment at the local level" and visited the municipalities of Aleksinac and Lebane on June 15th and city of Pirot on June 16th, 2021.
The initial meeting in front of the Municipality of Aleksinac was attended by Aleksandra Petrović, Commissioner for Refugees, Roma and Migration, and Mariana Radivojević, Assistant to the Mayor. In Pirot, the city was represented by the coordinator for Roma issues, Radmila Nesic, and the assistant mayor for non-economic activities, Milica Golubovic. The municipality of Lebane was represented by Goran Lazarevic, deputy mayor, Natasa Stojanovic, deputy mayor, Nenad Jovanovic, coordinator for project activities, Sasa Pesic, coordinator for Roma issues and Dragan Cvetkovic, director of the Center for Social Work of the municipality of Lebane.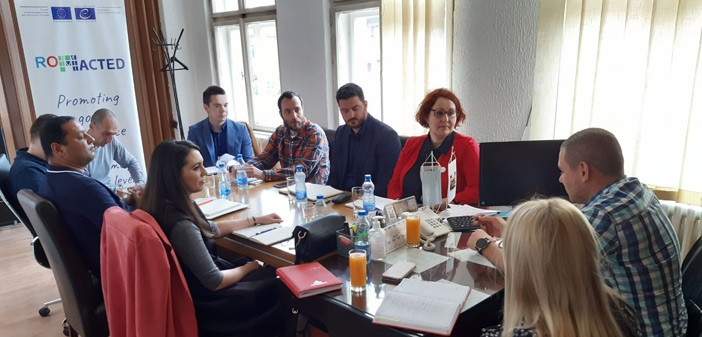 On behalf of the Council of Europe, the regional manager for the ROMACTED program Marina Vasić and the ROMACTED project assistant Časlav Ninković were present.
BFPE as the Support Organization of the Second Phase of the ROMACTED Program in Serbia was represented by the program coordinator and focal point Svetlana Stefanović, program coordinator Stefan Vladisavljev and program assistant Radomir Aleksić.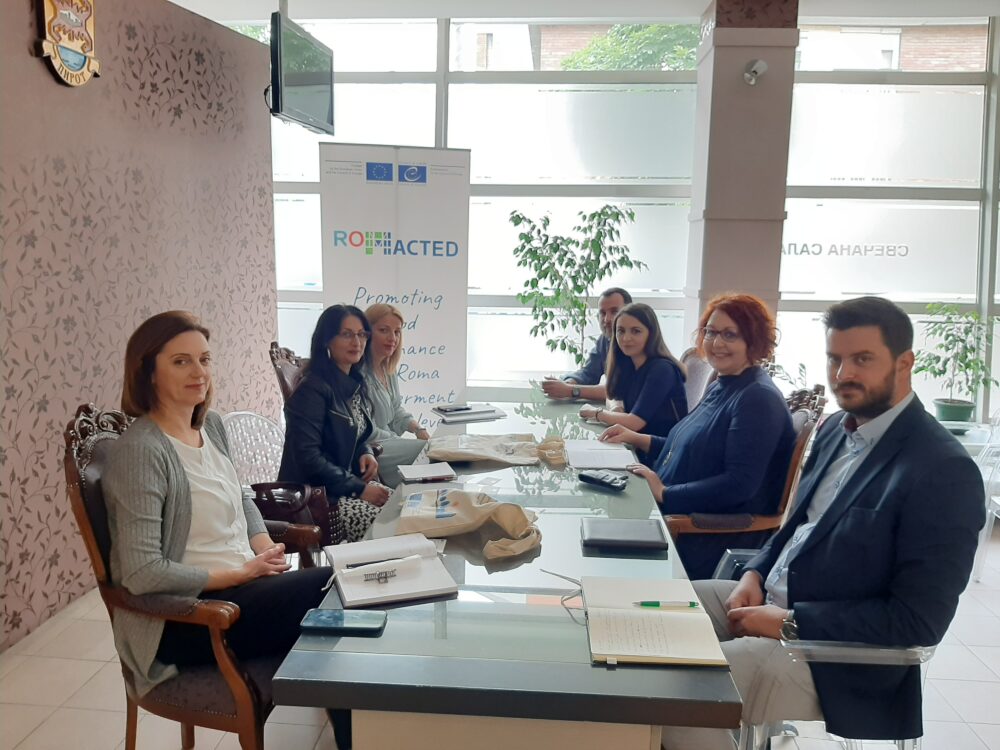 The concepts and goals of the second phase of the ROMACTED program were presented in all three local self-governments. Municipality of Aleksinac, municipality of Lebane and the City of Pirot are for the first time part of the ROMACTED program in the second phase, and accordingly they were presented activities that are expected in the coming period. It was emphasized that the second phase represents support to both local authorities and the Roma community to recognize common challenges, but also potential cooperation for mutual benefit.
You can read more about the program HERE.
ROMACTED II is a joint program of the European Union and the Council of Europe, which is a continuation of the first phase of the ROMACTED program in the Western Balkans and Turkey (2017-2020).