On 19-21 May in Šabac, the second in a series of educational seminars was held within the regional United Nations initiative "Youth 4 Inclusion, Equality and Trust." Foundation BFPE for a Responsible Society, as project partner, organizes seminars for members of political parties, representatives of state institutions, as well as community leaders.
The topic of the seminar was "It is important to listen to each other: Why dialogue and communication are important." During the first day, the participants had the opportunity to discuss the importance of social dialogue in Serbia with Ivan Bošnjak, State Secretary at the Ministry of Human and Minority Rights and Social Dialogue. Saša Mirković, professor at the Faculty of Media and Communications, also spoke on the concept of dialogue and the importance of communication.
The participants spent the second day with trainers Miloš Đajić and Igor Jojkić. Through interactive exercises, they introduced the participants to elements and examples of dialogue, the difference between dialogue and communication, the difference between debate and dialogue, as well as the principles of successful dialogue. After that, Maša Đurić, a communications consultant, spoke on the importance of – and ways of – communicating with the media.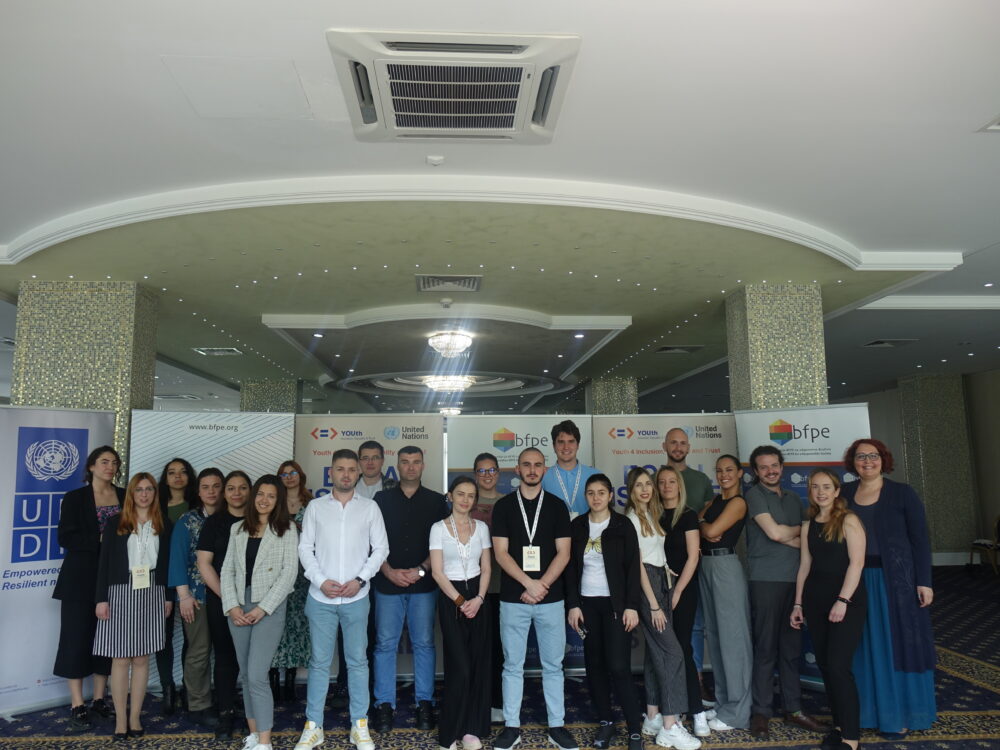 The second day ended with a conversation with alumni of the BFPE Foundation for a Responsible Society, Milan Antonijević, advisor for program development at NALED, and Aleksandra Mirković, coordinator, United Branch Trade Unions "Nezavisnost". On the third day, the program was led by trainers who presented practical and concrete examples of dialogue from everyday life situations and brought this topic closer to the participants.
The seminar in Šabac was the second of three seminars in the first cycle for a group of 28 participants aged 18 to 30 from different parts of Serbia. The "Youth 4 Inclusion, Equality & Trust" project is implemented by UNDP Serbia in cooperation with UNFPA, UNESCO and UN Women, with the financial support of the UN Secretary General's Peacebuilding Fund.