A new regional project called the "Regional school for young political leaders in sustainable development" has been initiated for young people from Croatia, Serbia, and North Macedonia. The project's goal is to promote active citizenship, political participation, and European values in the context of sustainable development and the fight against climate change.
This project will be implemented in collaboration with partner political science schools of the Council of Europe, including the Academy for Political Development from Croatia, the Center for Research and Policy Making from North Macedonia, and the Foundation BFPE for a Responsible Society.
The first kick-off meeting took place on October 12th in Zagreb, where representatives from these schools discussed best practices from the Academy for Political Development, compared different approaches, and agreed on elements that will be included in the future program.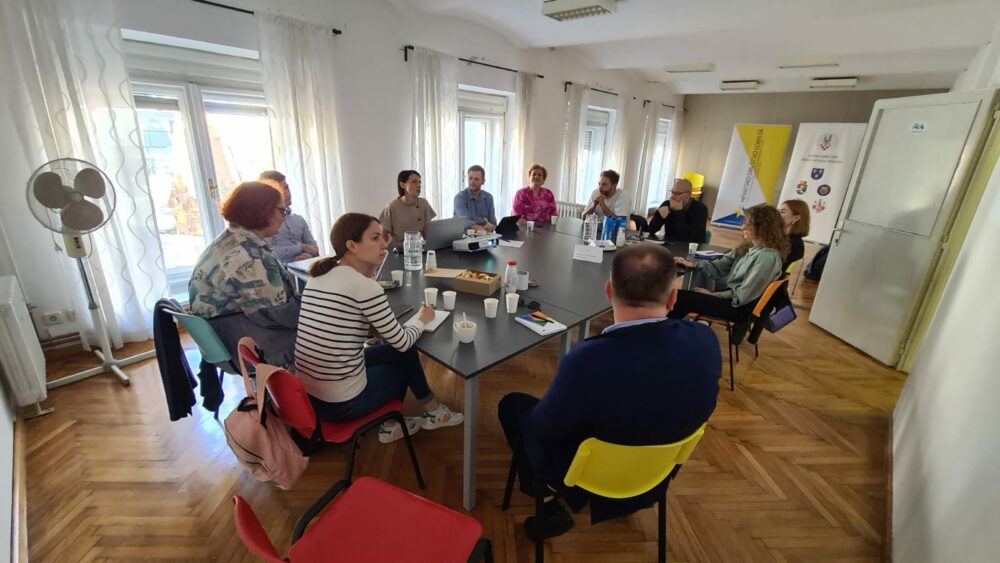 During the meeting, the Executive Director of the Zagreb school provided a detailed presentation of the annual school program for political studies, which APR conducts as a member of the Council of Europe network and is also the organization's main project.
Within the regional school for political development, three seminars will be organized for young leaders who, with the knowledge, experience, and practical skills they acquire, will work on the development and advocacy of green public policies. The seminars will be held in Croatia, North Macedonia, and Serbia.
The project is supported and funded by the European Commission.