Within second phase of ROMACTED program "Promoting good governance and Roma empowerment on local level", for the last month a work has been done on mobilization and mapping of needs in Roma community in 14 cities and municipalities: Aleksinac, Apatin, Bac, Zvezdara, Krusevac, Lebane, Pirot, Zajecar, Kragujevac, Nis, Kostolac, Prokuplje, Subotica and Vrnjacka Banja.
As part of the mobilization process, our facilitators spoke with more than 500 Roma men and women to identify those individuals within the Roma community who are interested to actively participate in local initiatives.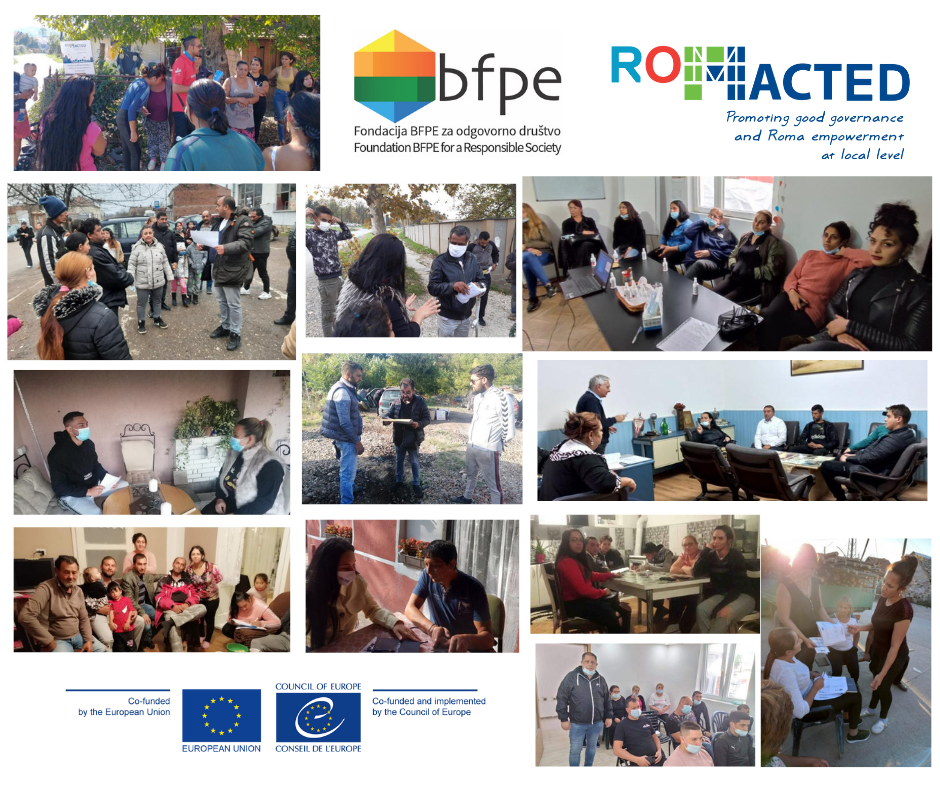 During this process, they discussed the current situation and needs within the Roma community, but also collected information on current events, urgent problems and topics that need to be focused on in the coming period.
The ROMACTED II program has started in January 2021 and will last until December 2024. It is financed by the European Union and the Council of Europe, and implemented by the Council of Europe.
You can read more about the program HERE.
ROMACTED II is a joint program of the European Union and the Council of Europe, which is a continuation of the first phase of the ROMACTED program in the Western Balkans and Turkey (2017-2020).