The coordination meeting of the ROMACTED II Support Team in Serbia was held on March 9, 2023, within the premises of the Council of Europe Office in Belgrade.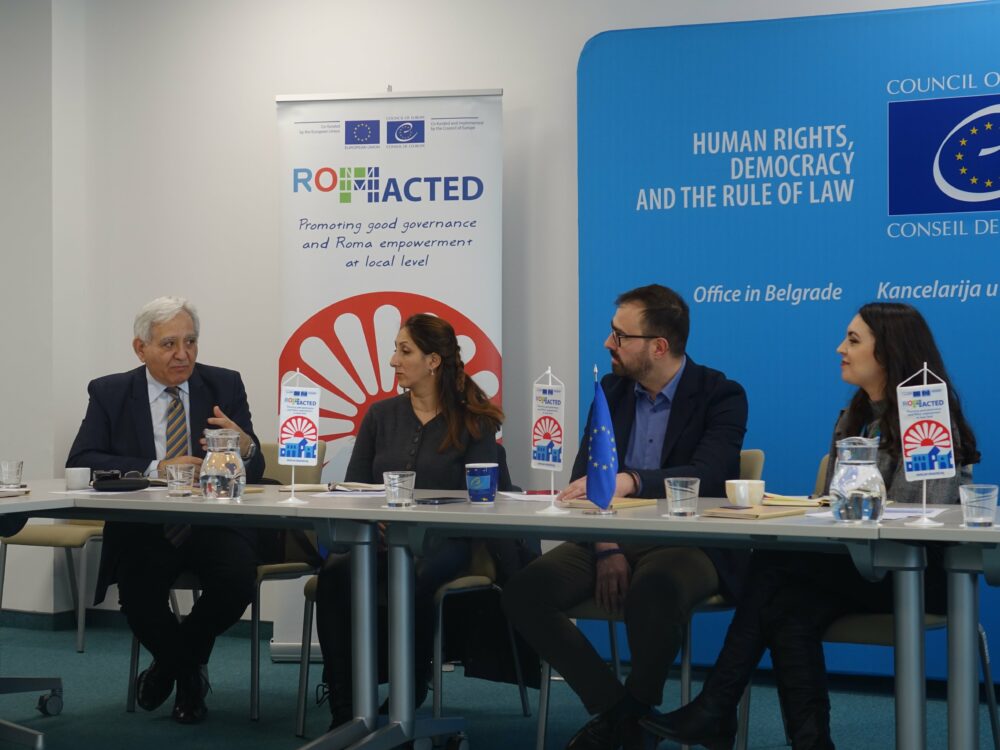 Besides discussing the state of affairs to date in the partner cities and municipalities, the team also had an opportunity to hear more about the joint European Union and Council of Europe Programme "Horizontal Facility III in the Western Balkans and Türkiye (2023 – 2026)" and more precisely about the Action "Quality Education for All", presented by the Senior Project Officer, Mr Kristijan Rajkovic.
The meeting was also dedicated to the planning of the monitoring of the implementation of ROMACTED small-grants scheme projects in the municipalities and upcoming activities on the occasion of International Roma day.